Buddhism
says, "the mind is the source of happiness and unhappiness." The onus of keeping our souls happy depends on how well we can control our mind. Prayer and meditation can just make us focused towards a certain goal and not bring us happiness. Our own thought process and exemption of 'ego' is the en route to happiness.
The philosophy of Buddhism has been prevalent since the 6th century and is based on the teachings of Lord Buddha. The Tibetan people have a long history with spirituality and Buddhism is the country's major religion that has played a vital role in cultural development of that nation. Let us focus on the two important modes of spread of Buddhism.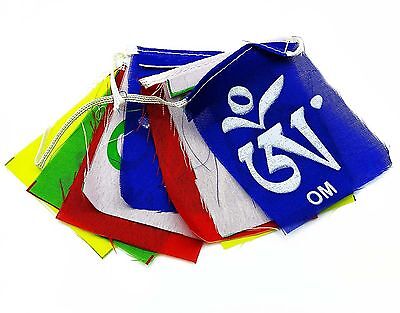 PRAYER FLAG:
The Tibetan word for prayer flag is 'Dar cho'. Dar means to increase life, fortune, health and wealth and 'cho' means all sentient begins. Originated in Hinduism, a
prayer flag
has its roots in the Sutras. It was a convenient mode of transfer of knowledge from the Sutras. Prayer flags are a bunch of colorful rectangular piece of cloth often found hanging on the mountain ridges especially in the Himalayas. Tibetan king Song Tsen Gompo of the 7th century had sent his minister to India to learn Sanskrit. The Tibetan Script on the flag was modeled after Indian script used during that time. Texts seen on the flags can be categorized into Mantra, Sutra and Prayers. Placing prayer flags in and around one's home or business brings in harmony, increases spiritual atmosphere and brings to mind the teachings of enlightenment. Hanging prayer flags outdoor radiates peace and good wishes with the wind.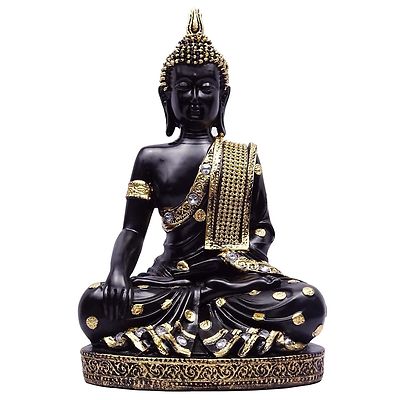 Buddha Figurine:
There is not an exact portrayal of Lord Buddha, yet his teachings inscribed on the books gave a similar picture of the preacher which led to the creation of
Buddha statues
, figurines and murals that are used for Buddhist ceremonies or even for home décor. Different styles of Buddha statues include:
Meditating Buddha
: Found mostly in Buddhist altars at home and should be placed facing the East since Buddha meditated facing the rising sun in search of enlightenment.
Laughing Buddha:
Most widely known figurine of Lord Buddha and is known to bring good luck, prosperity and good fortune.
Blessing Buddha:
Symbolizes bestowing fearlessness and compassion.
Teaching Buddha
: Also known as the Dharma Chakra Buddha, this position depicts sharing of knowledge he had gained after enlightenment. Since Lord Buddha's teachings came from his heart, both his hands are placed in front of his chest.
Long life Buddha:
Can be seen with a bag of blessings in his bag, a wealth ball in front and a Ru-Yi pot on his hand.
Happy home Buddha
: Holds a parasol over his shoulder.
Earth Buddha
: Honoring the time when Buddha was tempted by demon Mara but he resisted it and finally reached enlightenment.
Reclining Buddha
: A symbol of transition from life to death.