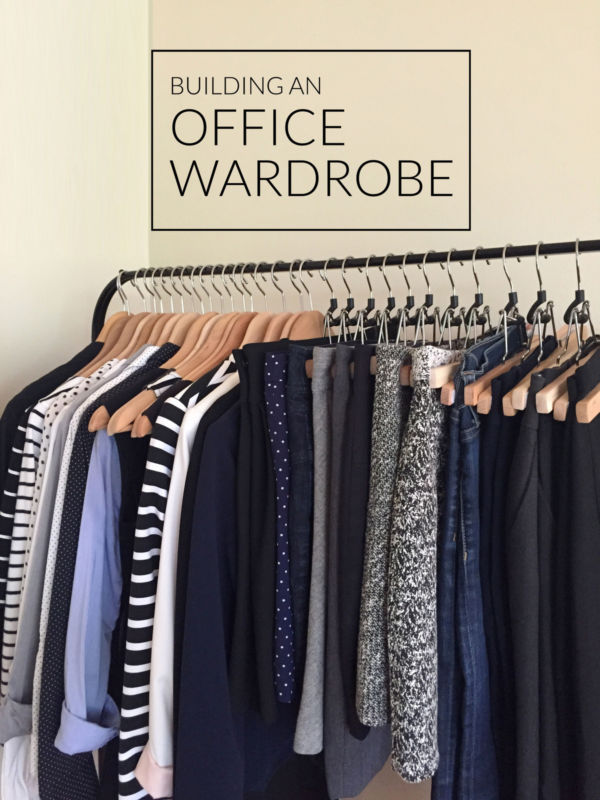 Put your best self forward by dressing your best at the office. You never get a second chance to make a first impression, and that phrase is especially true in an office environment, where you may be meeting new people and making first impressions everyday. Never underestimate the power of looking put together. Here are a few wardrobe essentials for the workplace.
If you like this post, see more lamps in my
Office Wardrobe
collection.
Go for Classic Pieces First
To have a streamlined wardrobe, avoid busy patterns and daring colours. First, focus on buying classic basics for the office. When building a wardrobe, you need the basics before you start going wild. First, splurge on a good work suit that includes a pair of black work trousers, and a matching pencil skirt and blazer. Get a few collared button down work shirts in black, white and blue. This is your basic wardrobe, which you can now mix and match with new pieces and accessories.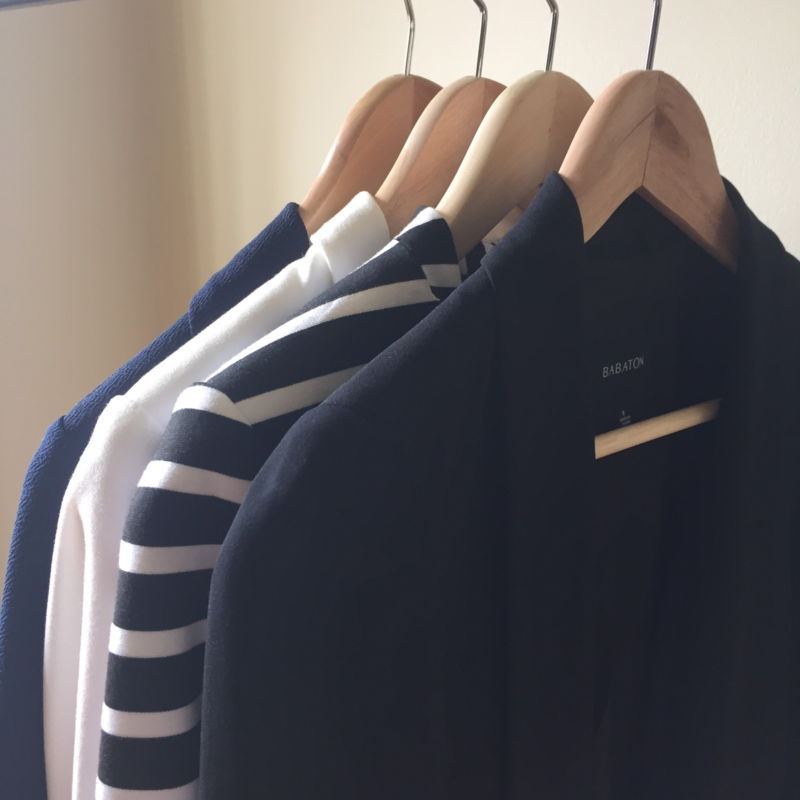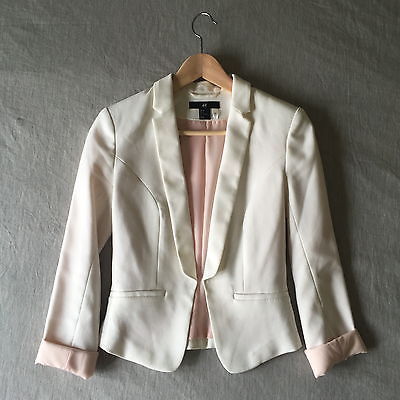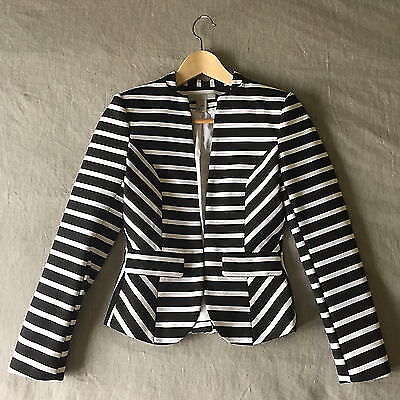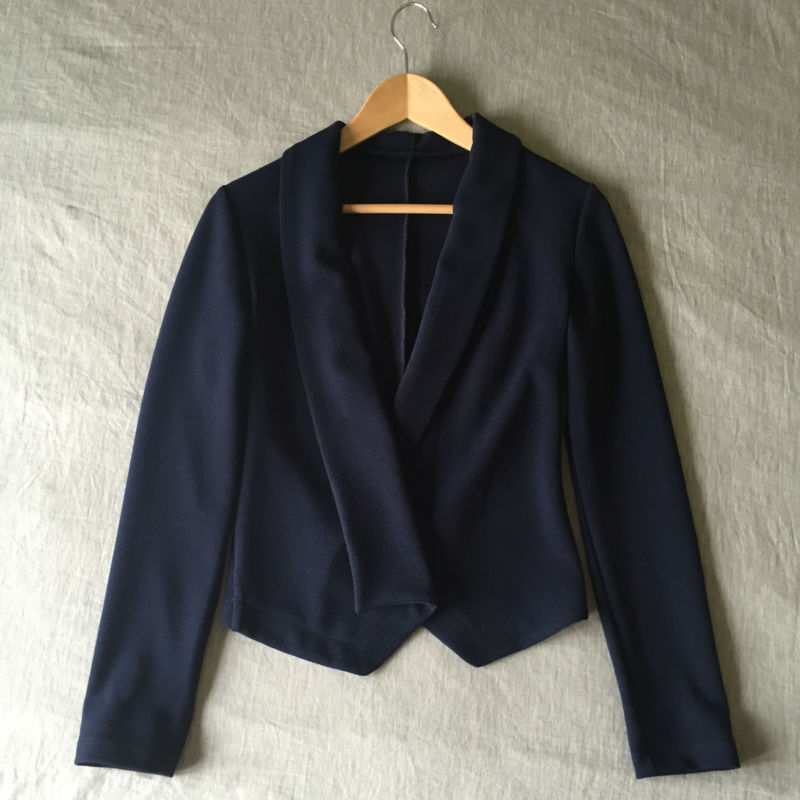 Blazers
Blazers are a must for the office no matter where you work. Putting on a black blazer instantly makes you look professional and put together. Wear it with matching trousers, for an classic suit look, or pair it with a skirt, or dress. Invest in a good quality blazer made of good material and it should last a long time with proper care.
Once you have a basic black blazer, build on your wardrobe with a grey or navy blazer. If you want to have a little more fun with a blazer try a white or striped one. Once you have the neutrals covered, go for something bold like a red or blue blazer.
Tip: It's best to get a blazer that comes with matching trousers and skirt as well that way you can mix and match them with the blazer and look polished.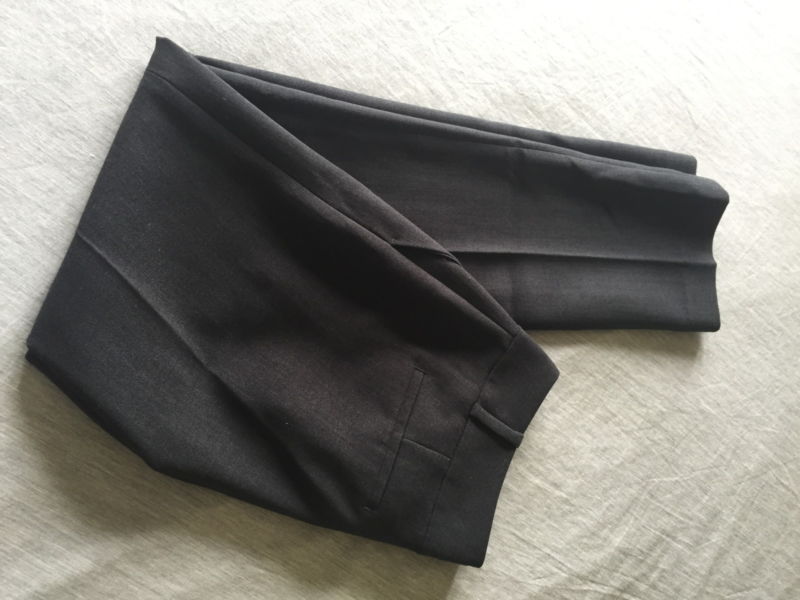 Classic Work Pants
Find a pair of black trousers in a quality fabric that works for your shape. Better yet, get a pair that matches your blazer as mentioned above. Basic black trousers can be paired with anything and will match any blazer you wear them with.
You may also want a grey or navy pair of trousers to round out your options. If you want some fun textures and prints, add a pair of tweed trousers or pinstripe dress trousers.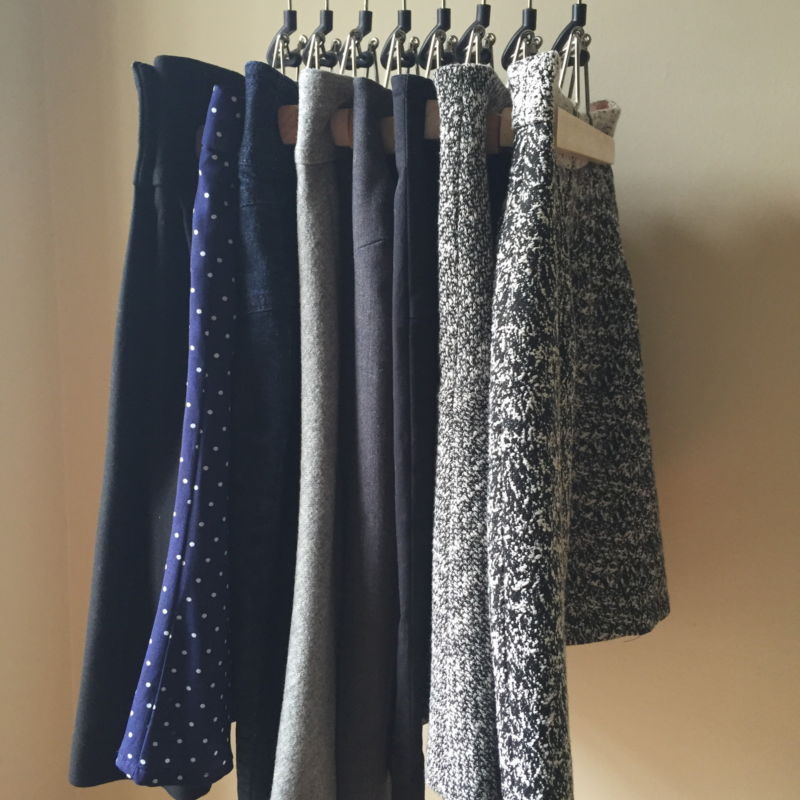 Skirts
Skirts
come in many variations such as pencil, skater, are easy to throw on and pair well with blazers. Invest in a couple of basic neutral coloured skirts in black, grey, to match your blazers, and a few other options such as wool or tweed to offer a contrast to your blazers and give you more versatility out of your wardrobe. For casual days, a polka dot skirt is a playful option, or a dark denim pencil skirt for a comfortable and classy look.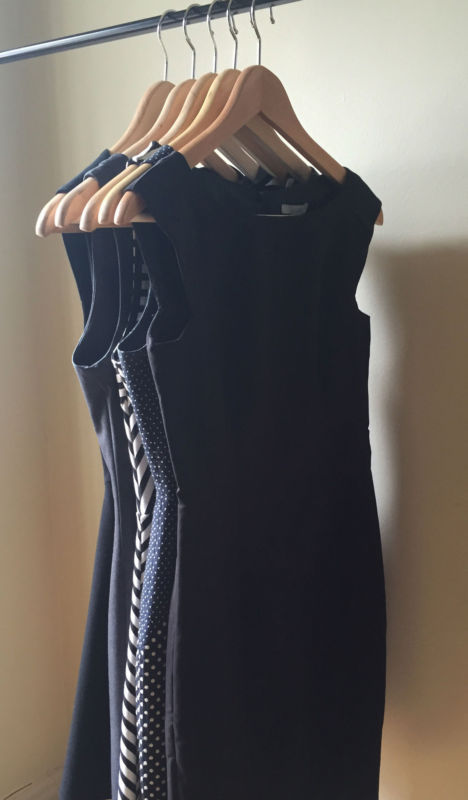 Dresses
A well fitting knee length, long black or grey
work dress
is a versatile piece to add to your wardrobe. With or without a blazer, it will make you look put together. Add dresses in tweed, stripes, or polkadots to add some more options to your wardrobe. Remember that paired with a blazer, you can dress up almost any dress. You can also pair almost any dress with a cardigan to make it a little more casual.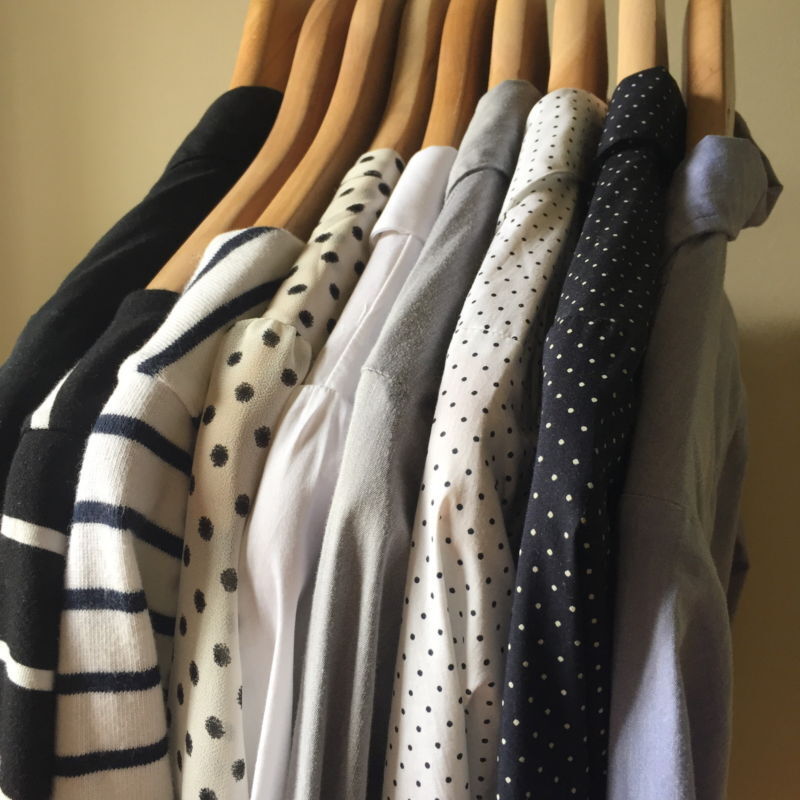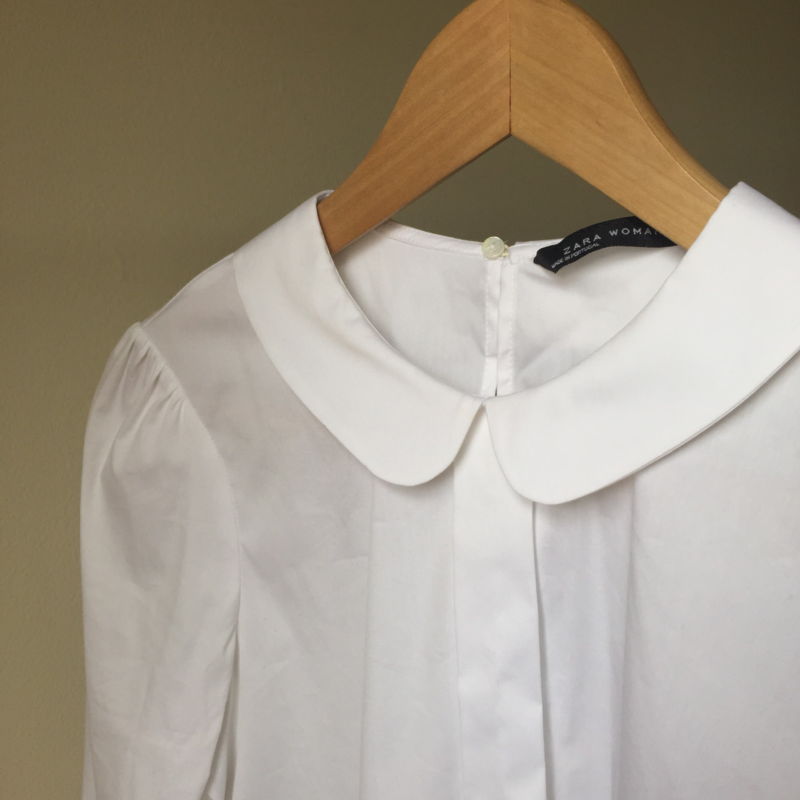 Classic Dress Shirts
Once again, start with neutrals when buying work shirts and opt for a basic black and white options. Just because you're going for the basics at first doesn't mean you can't find something fun, such as a pretty peter pan collar. Add polka dot work shirts to add some detail when paired with a blazer.
Don't Rush It
Build your wardrobe slowly and carefully. Take time to find the best fit for your body in everything you buy, and if you can afford it, go for the options in the best materials. Over time, you can incorporate more fun colours and prints and patterns into your wardrobe, but if you're just building your wardrobe, remember to invest in the basics first and then you will be able to mix and match nearly everything in your wardrobe and look put together
Like this guide? Follow
My Profile
to see my latest
Collections
and
Guides.