Microwaves make cooking convenient and quick, but before choosing, you need to consider whether a built-in microwave or freestanding model comes with more benefits. Although freestanding microwaves are portable and often cheaper, built-in models provide a sense of uniformity and may produce better results. Deciding on the elements that matter most makes it easier to make this culinary purchasing decision.
Built-In Microwaves Have More Aesthetic Appeal

When designing a modern kitchen, a built-in microwave results in a neater, more polished look. In contrast, freestanding microwaves take up counter space and sometimes appear untidy. Installing a black built-in microwave oven gives a kitchen a contemporary edge, while a stainless steel built-in microwave oven blends seamlessly into the background to create a sleek look.
Built-In Microwaves Save Space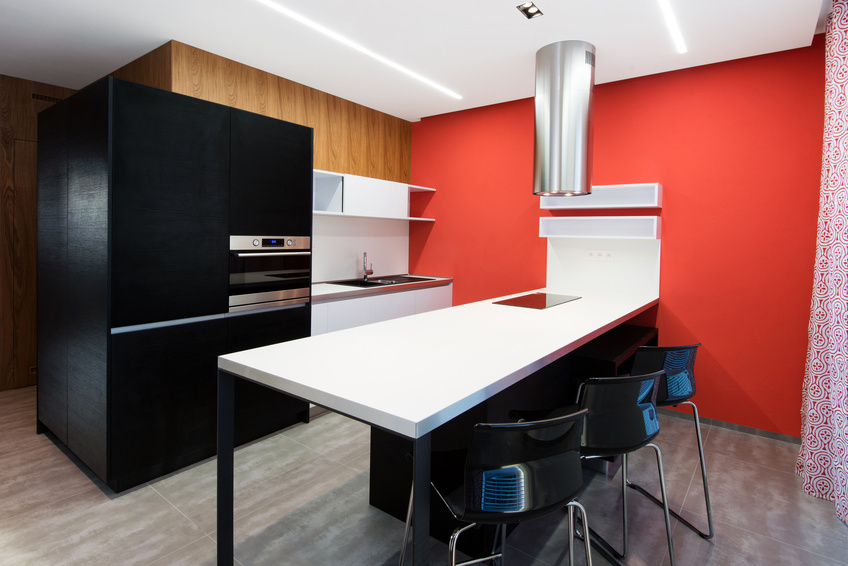 Although it is possible to buy a built-in combi oven or a freestanding combi oven, the freestanding combi takes up more counter space. Those living in compact flats benefit from using built-in combi ovens for both microwaving and cooking because they keep counter space free for other appliances. Although more expensive than freestanding microwaves, built-in ovens are worth the extra money to some consumers to free up this space. A Bosch built-in microwave also roasts, slow cooks, and bakes and generally eliminates the need for a standard oven for most consumers.
Freestanding Microwaves Offer Greater Flexibility
A built-in microwave saves space, but it sacrifices flexibility. The magnitude of this problem often depends on if the property is a rental or owned. Not all landlords allow the addition of built-in appliances. In addition, renters often move more frequently than property owners. An excellent freestanding microwave is a good compromise for these consumers, particularly with reputable brands like Siemens or Bosch.
Freestanding Microwaves Do Not Have Installation Costs
Freestanding microwaves are ready to use straight out of the box. A built-in model requires installation. Depending on an owner's experience with electrical installations, he or she may require the assistance of an electrician to complete the job.
Freestanding Microwaves Have Poorer Ventilation
When refitting a kitchen, it is important to look for items capable of long-term use. Sometimes used less often than ovens, microwaves should possess the same longevity. Integrated microwave ovens usually feature a vent hood that allows for better ventilation. Not only does this enhance the microwave's longevity, it usually means better food quality. When relying on a microwave as a primary cooking tool, quality is critical.