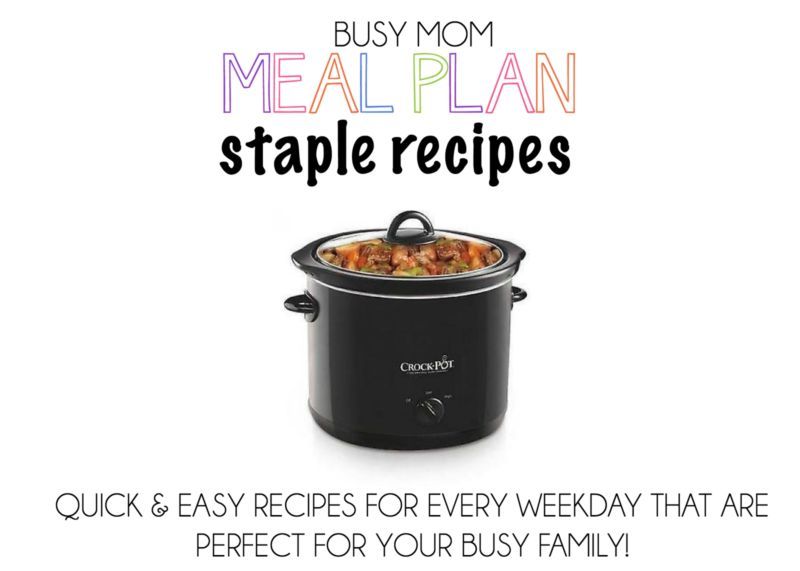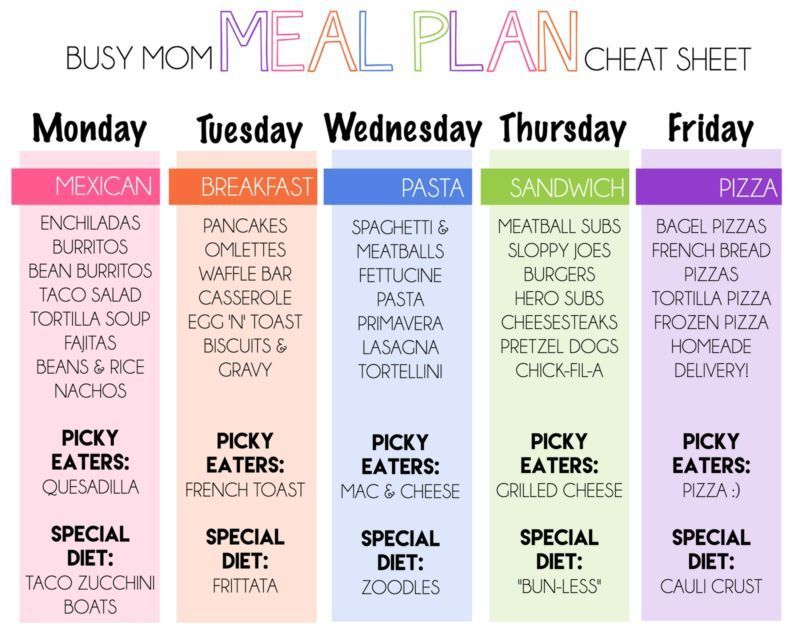 Listen. I'm busy, you're busy, we're all busy. I get it.

So who has time to meal plan and cook dinner? What I know is this: if you don't make time, you won't ever have the time. And family meal time is so important as a way to reconnect with your family at the end of each day that it seems like we ought to make it a priority.

Easier said than done, right?

I totally agree. That's why I came up with this super easy-to-follow meal plan that is easy to memorise (which makes for much easier and much quicker food shopping), easily adjusted to accommodate picky eaters and special diets and consists of simple and healthy meals that don't take a lot of prep or cook time.

In this guide, I explain all about the brilliant simplicity behind planning meals with this little schedule, so I won't get into that again. Instead, I want to share with you my most essential go-to meals from this meal plan for which I always keep ingredients on hand. It's not that I don't like to sometimes shake things up and bit and make something different-- because I do. But some weeks just don't allow the time for that.

So when it's 5pm and dinner hasn't been made, I don't panic, because I always know I can make one of these 5 meals in less than 30 minutes.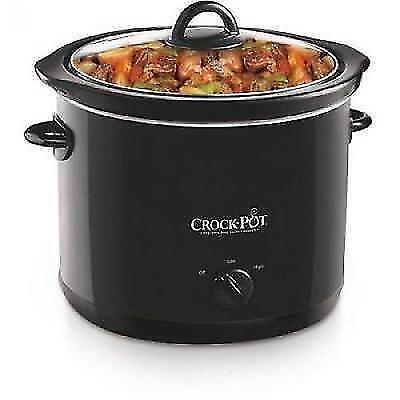 Monday: Chicken Soft Tacos
I prefer to cook the chicken in a
slow cooker
earlier in the day. This makes dinner prep go a little faster and it tastes better in my opinion. But some days I just forget to do it. And if that's the case, no worries, you can just as easily (and quickly!) cook up your chicken on the stove.
Ingredients:
4-6 chicken breasts
1 jar salsa
50 g brown sugar
Stove cooking option: onions, green peppers, taco seasoning
2-3 flour tortillas per person
Grated cheddar cheese
Optional toppings: sour cream, salsa, avocados
Directions:
Add the chicken breasts, salsa and brown sugar to your slow cooker. Cook on low until chicken is cooked through. Shred with a fork.
Melt the cheese on the tortillas (either in a frying pan or in the microwave or just let the hot chicken melt the cheese for you!).
Add the chicken to each tortilla and top as desired.
I like to serve this with rice and black beans if I have them on hand and have remembered to cook the rice in my rice cooker!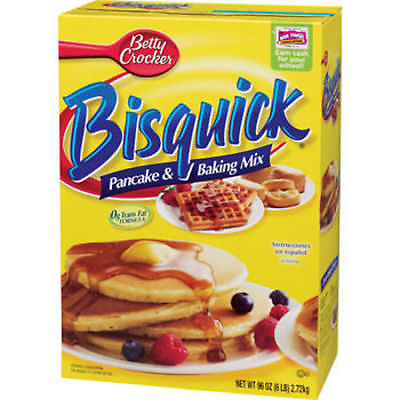 Tuesday: Pancakes
Yep. I use a ready made mix for our weekly Tuesday night pancakes. Can I make them from scratch? Don't I appreciate the fluffy deliciousness of homemade buttermilk pancakes? Can't I just make my own mix if I insist on using a mix? Of course. But I don't. Because this is the easiest, fastest way to good pancakes on a Tuesday night. Period.
Follow the recipe on the box. And I strongly suggest making the pancakes on an
electric griddle
. This allows you to make several pancakes at once and reduces the chance of burning any of them since the heating is more even. Plus, griddles are non-stick, which makes the dirty dishes load easier on you!
If you have special diet needs, consider using a gluten free baking mix or a Paleo banana pancakes recipe! Both are easy and good.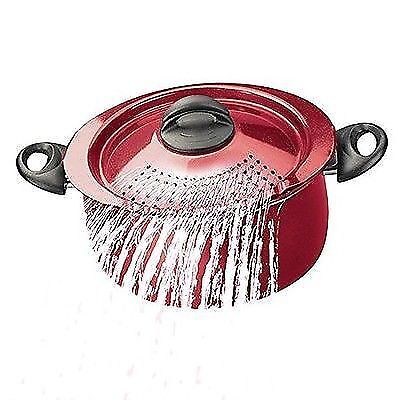 Wednesday: Spaghetti And Meatballs
Ok, so honestly, I think spaghetti and meatballs gets a little boring. But it's my kids' favourite meal of the week, so we stick to it. And I do love how quick and easy this meal is, with the added bonus of usually resulting in a lot of leftovers for lunches!
Ingredients:
Frozen meatballs
Pasta
Your favourite tomato sauce
50 g brown sugar
Directions:
Bake meatballs according to directions on the pack while you prepare the pasta.
Boil the pasta and strain the water. I always use a big soup pot with a pasta strainer in the lid. It helps minimise the dirty dishes, which is a big plus!
Pour the sauce and the brown sugar into the pot with the pasta and stir to combine and coat the pasta.
Stir in the meatballs once they've baked completely.
I usually serve this with bagged salad and occasionally with garlic bread.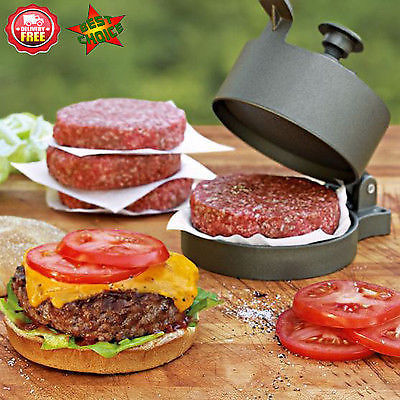 Thursday: Burgers
I love Thursdays, because it's sandwich day! And no matter how busy your day is, you can usually come up with a yummy sandwich idea for dinner without needing a fallback. But... on rare occasion, it has been a Thursday night at 5:00 and I haven't prepared anything for sandwich night. I used to default to jam or plain old turkey sandwiches. But then I realised how easy it was to simply keep warm-and-ready burger patties in the freezer and burgers have been my back up for sandwich night ever since.
You can certainly make your own burger patties and freeze them (buy a
burger press
, it's so worth it!). But I prefer to keep a box or two of frozen burgers in my freezer. Everyone in my family likes them and they're healthy. Sometimes we add cheese and lots of toppings. Other nights, I only have the energy for a squirt of ketchup. But even on those nights, dinner is still good!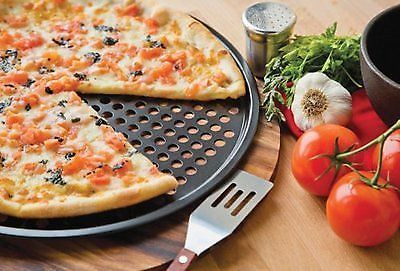 Friday: Pizza Night!
More often than not, we bake up a frozen pizza or order delivery. Or we make personal pizzas on French bread, bagels, pitas or tortillas. But when I do decide to make a full-blown homemade pizza, this is our favourite quick and easy pizza base recipe:
Ingredients:
1 tbsp sugar
1 tsp salt
2 tbsp olive or vegetable oil
320 g flour
Directions:
Proof the yeast* using the oil and sugar.
Mix the salt into the flour in a stand mixer bowl.
After the yeast has proofed, add the yeast mixture to the flour. Knead until a dough forms and then continue kneading for an additional 5-6 minutes until dough is elastic.
Cover and let rise for about 10 minutes.
From this point you can roll it out and use it for any recipe calling for dough!
*See my guide on
How And Why To Proof Yeast
.
My sister in law is Italian and her mother says to use a
pizza crisper pan
for the best pizza!