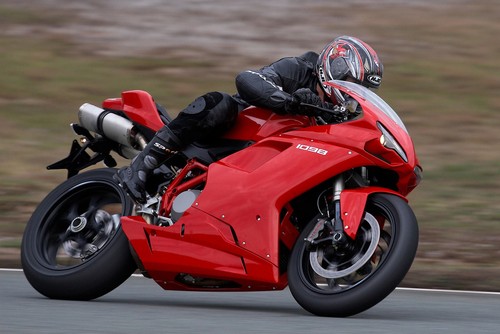 Motorbikes are a popular option among consumers for a variety of reasons. Some motorbike owners purchase them because they are economical and allow for a cost-effective method of transportation, especially considering the rising price of petrol. Other motorbike owners purchase them because they like the thrill of riding. Some individuals like to race their motorbikes and may own several different ones for various racing purposes. There are several motorbike manufacturers, each of which produces various motorbike models in all different categories. One of the more popular motorbike manufacturers is Honda Motors Co., a company that has been manufacturing quality motorbikes for more than 50 years.
Regardless of the type of Honda motorbike an individual purchases, he or she needs to maintain it properly and perform repairs and replace parts when necessary if the owner wishes to keep the motorbike in good working order. Many Honda owners also upgrade certain parts on their motorbikes to achieve a unique look or to improve the performance of the motorbike, or perhaps even both. Before purchasing motorbike parts for any Honda motorbike model, individuals should determine whether they want exact replacements or if they would rather upgrade the components while they are performing the replacement.
Brief History of Honda Motorbikes
The Honda Motor Co. was founded by Soichiro Honda, a Japanese man born in 1906. Honda apprenticed in an auto shop before opening his own auto shop in Hamamatsu, Japan, in 1928. Less than a decade later, Honda started another company that manufactured piston rings, becoming one of Toyota's main piston ring suppliers. Shortly after Japan was bombed in World War II, Honda realised there was a great need for affordable transportation in his home country, so he sold his piston ring company and started manufacturing motorbikes using two-stroke motors left over from the war efforts. Though these motors were originally manufactured for use in military radio generators, Honda adapted them for use on his motorbikes.
Honda incorporated his company in 1948 and introduced the first Honda motorbike in 1949. The company's first motorbike was a two-stroke model that produced fumes and a noxious smell. Unhappy with the loud noise the motorbike produced as well as the pollution, Honda introduced a four-stroke model in 1951. The company celebrated its 10 millionth motorbike in 1968 and continues to be a driving force in the motorbike industry today. Today, Honda manufactures a variety of motorbike models, including street bikes and cruising motorbikes.
Types of Motorbike Parts
While different Honda models may use different sized or shaped parts, most Honda motorbikes are comprised of the same basic components. These components can be divided up into five general categories, each of which performs a certain function on the motorbike. When looking to upgrade parts or purchase replacements for damaged parts, motorbike owners first need to determine which components they want to upgrade or which parts are acting up and may need adjustment or replacement.
Chassis
The term chassis refers to the motorbike's body, including the frame, fairings, and the suspension system, which is connected to the chassis. Some motorbikes come fully equipped with a suspension and fairings, while others, usually referred to as "barebones" motorbikes, only have a frame and the bare minimum of other chassis components. These barebones motorbikes are made this way so that the people who purchase them can add on whichever additional chassis components they would like.
Individuals who prefer a customised motorbike may prefer these barebones systems because they do not have to pay for parts they end up removing. Motorbike fairings and suspension components can be replaced or upgraded as needed during the lifetime of a motorbike.
Drivetrain
A motorbike's drivetrain is comprised of the engine and transmission. Both of these components contain a myriad of various parts ranging from incredibly inexpensive to somewhat pricey. When repairing or upgrading components that make up the motorbike's drivetrain, motorbike owners should have some knowledge of the workings of the engine and transmission, or they could end up making the motorbike unsafe.
Before a motorbike owner can go about purchasing parts for his or her drivetrain, he or she must first determine which part or parts need to be replaced or upgraded. For example, if a motorbike owner wants to upgrade the motorbike's exhaust, he or she would need to determine which parts that upgrade entails so the correct parts can be purchased.
Brakes
A motorbike's brakes allow it to stop on command, just like the brakes on a motor vehicle. And just like the brakes on a motor vehicle, they wear out over time, which means they need to be replaced from time to time. Different motorbike models use different shapes and sizes of brake pads, so individuals need to first determine which type of brake pads to purchase. While the brakes do need to be replaced from time to time, they are not really a component that gets upgraded on a motorbike, so they only time they would need to be purchased by a motorbike owner is when they need to be replaced.
Electrical System
The electrical systems on most modern motorbikes are fairly complex, though the exact configuration and components vary from model to model. The most basic components of the electrical system include the motorbike's battery, the headlights, and the various gauges. Components of this system, such as the battery, may require replacement from time to time, while other components are upgradeable and repairable. Headlights, tail lights, and radios are all examples of items that could potentially break, requiring replacement, and that the owner could choose to upgrade at any point.
Wheels
The tyres are also components that require replacement from time to time as the tread wears down with use. In addition to replacing them when they wear out, some motorbike owners purchase new tyres to improve the motorbike's performance on certain types of terrain or in certain types of situations, such as racing. Though the wheels themselves usually do not require replacement, unless the motorbike is involved in an accident or is otherwise damaged, many motorbike owners like to upgrade the wheels to make the motorbike look more visually appealing.
Factory vs. Aftermarket Parts
When discussing motorbike parts, there are two terms that motorbike owners come across quite often: aftermarket and factory or original equipment manufacturer (OEM). Aftermarket parts are manufactured by third-party companies, while OEM parts are manufactured by the manufacturer of the motorbike, so in this case, Honda.
While some individuals pride themselves on the fact that their motorbike is comprised entirely of OEM parts, others prefer to mix pieces from various aftermarket companies and the original manufacturer to create a truly custom motorbike. Some motorbike owners also feel that aftermarket parts are not as high in quality as OEM parts, but this is simply not true. Many aftermarket manufacturers are forced to reverse-engineer their parts using the OEM parts, which means they are also able to find a part's weaknesses and fix them.
Motorbike owners have to decide for themselves which types of parts they would prefer to use on their motorbike, and some may choose a mix of OEM and aftermarket parts. The main factor to consider before making a purchasing decision is whether the part is compatible with their Honda motorbike model. If the part is the wrong size or shape, it may not fit or it may make the motorbike unsafe to operate, which could result in injury or motorbike damage.
Shopping for Honda Motorbike Parts
The first step in shopping for Honda motorbike parts is to determine which part or parts should be replaced. Once this information is known, the motorbike owner needs to determine which model of Honda motorbike he or she has. This helps the motorbike owner narrow down the list of available parts and focus on the parts that are compatible with his or her motorbike. Many motorbike parts stores and websites have interactive guides that help motorbike owners determine which parts are compatible with their motorbike model.
While some motorbike owners may have motorbike or auto parts stores in their hometowns, prospective buyers should also check online because they may find a greater selection as well as better prices. eBay is a great resource for motorbike owners looking for replacement or upgrade parts for their Honda motorbikes. With thousands of sellers and even more listings, prospective buyers can find nearly anything on eBay.
Buying Honda Motorbike Parts on eBay
If you want to take a look at eBay's listings for Honda motorbike parts, go to the site's home page and type a search phrase into the search box. While you could just search for Honda motorbike parts, you are likely to find hundreds of thousands of results, so it may be better to narrow down the search results based on a specific part or a specific Honda motorbike model. For example, you could search for Honda motorbike fairings if you are interested in changing the look of your motorbike.
Before making a purchasing decision, prospective buyers should read through all of the listings carefully to determine whether the items are compatible with their Honda motorbike as well as exactly which components are being sold. Buyers may also want to see if other sellers have the same parts for a lower price before deciding which seller to buy from. Prospective buyers should also take a look at the seller's return policy to determine whether the parts can be returned if necessary.
Conclusion
As with other types of motor vehicles, motorbikes require routine maintenance as well as repairs from time to time when certain components malfunction. While most vehicle owners do not customise their vehicles too much, many motorbike owners take pride in customising and upgrading their motorbikes so they have a truly one-of-a-kind bike or a bike that performs as well as it possibly can.
When shopping for parts and accessories for their motorbikes, Honda motorbike owners should confirm compatibility with their specific model before deciding to purchase anything. If the motorbike's engine, transmission, or electrical system is acting up, motorbike owners also need to determine which parts are problematic so they know which components need to be replaced. With knowledge of the various components of a Honda motorbike and some information on OEM and aftermarket parts, Honda motorbike owners can make an informed decision and find the perfect replacement parts for their Honda on eBay.