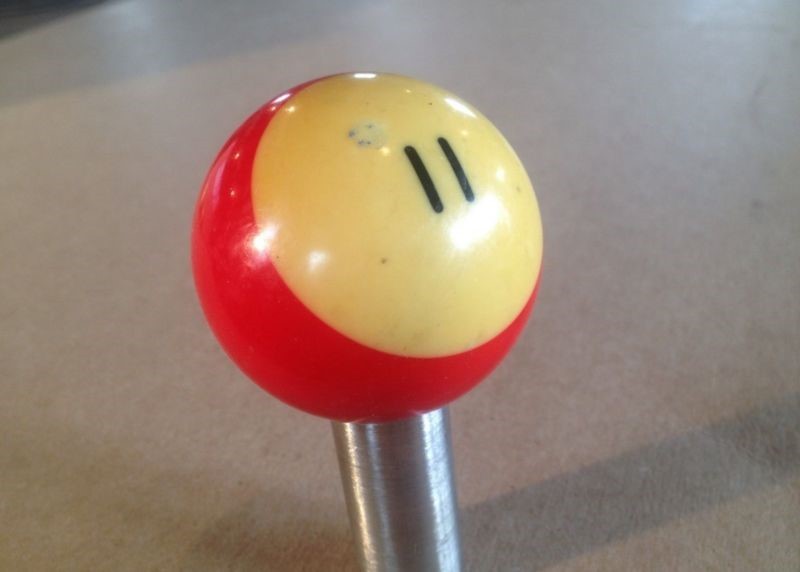 If you're going to spend a good amount of your free time enjoying the open road, you might want to find the perfect
Gearshift knob
for directing the power controlled by your hand. You will want to find something that feels right, but also fits your style. Whether you want a classic, sleek look or one that shows a bit of your insanity, there is a shift knob style for everyone. Maybe none of them suit your needs, and you will want to craft your own. In any case, it's time to get rid of the stock knob and put on a flashy new shifter.
Ready To Install
These shift knobs are some of the most popular ready to install parts that are easily found online. You'll find some cliché, some funny and maybe one that feels just right. Keep in mind that unless you are buying a universal fit knob, you must check to be certain it fits your correct year and model.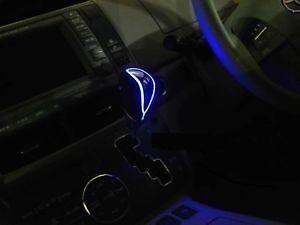 LED
If you've already decorated your interior with glowing colours, complete the look with an
LED gearshift knob
. Remember that you will need to be able to run power from another area of the car, likely from behind the dash, requiring a bit of digging.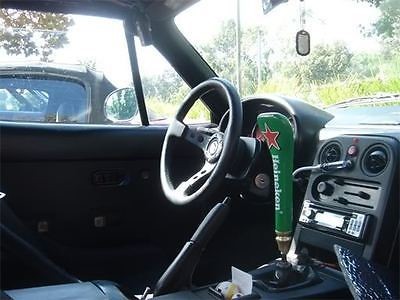 Beer Tap Handle
Proudly show your love for your favourite brew with a
beer tap handle gearshift knob
. There is such a great variety of tap handles to choose from. You'll have to be dedicated to having the extra length while shifting; so don't waste your time if you can't handle that.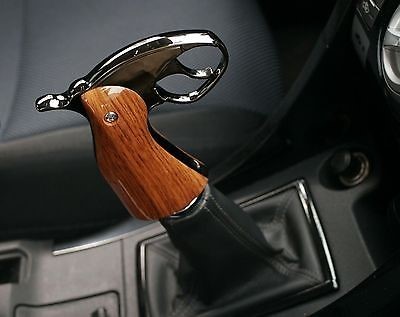 Gun Handle
Gangster, redneck or classy? Somehow, these gun handle gearshift knobs have become rather popular. Perhaps in the right rat rod, one of these would fit in nicely.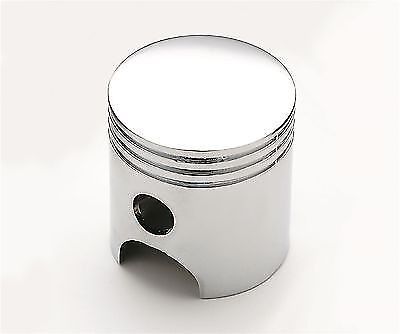 Piston Head
The
piston head gearshift knob
may not be ergonomic or practical at all, but it sure shows off your petrolhead side. These work well with many interiors from classic to modern rides. The ready-to-install piston head knobs for sale are not real, so they're not terribly heavy.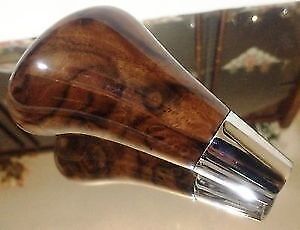 Classic Wood
Luxury rides and classic cars work well with the
classic wood gearshift knob
. It can add a bit of warm styling to your interior without drawing the attention of a bright, flashy knob. If you have wood accents already in your interior, this knob should be a great addition.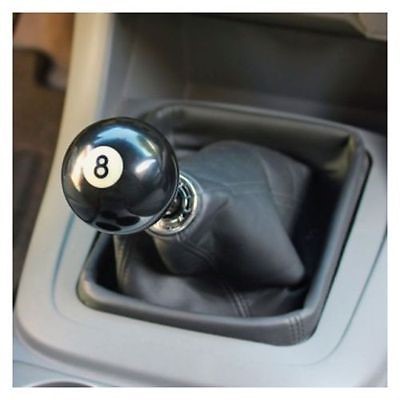 Billiard Ball
The eight ball is the most popular of the
billiard ball knobs
, but it is either loved or hated by car enthusiasts. You'll find rat rods, muscle cars and ricers with these heavy weight knobs.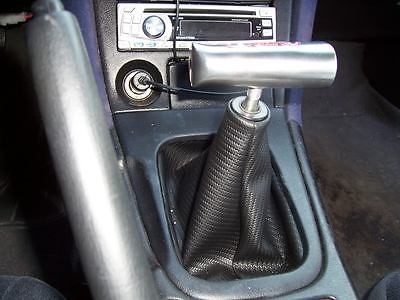 T-handle
Add a retro or muscle feel with a
T-handle shift knob
. These knobs are designed for perfect grip, and they will have you feeling in total control. The T-handle gives a powerful look, so make sure you have enough horsepower to make it feel at home.
DIY Shift Knobs
So you've searched through countless pages of shift knobs, and nothing quite hits the mark for your ride. Consider creating your own with a re-purposed item and a few tools, or simply add a new look to your existing shifter.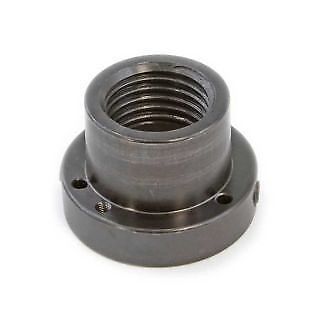 Basic Tools For The Job
Drill
Vise
Glue
Cutting tool (optional)
Remove your old gearshift knob and measure the thread to determine what size you will need for making the attachment piece before buying a thread insert. Once you've selected your new knob, drill a hole large enough to fit the thread insert and glue it into place. After allowing it to dry, you're ready to install. A vice is highly recommended when drilling for safety.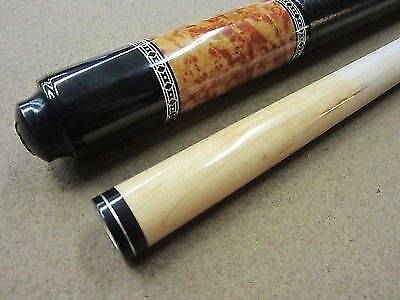 Reusing Materials As A Gearshift Knob
You can't turn just any old object into a gearshift knob. Finding something you can drill into is crucial, and should be a no-brainer. Here are just a few ideas of items you can use: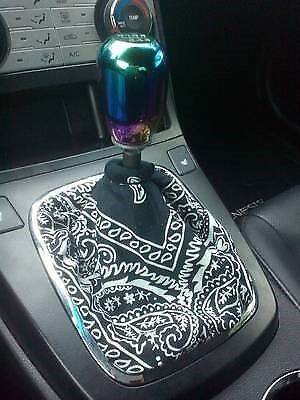 Replace The Gearshift Boot
In a relatively small amount of time, you can change your car's look by replacing the
shift boot
. If replaced with a tasteful design that matches your interior, it may look quite stylish. Homemade boots are commonly made with a
Crown Royal bag
,
bandanna
or
scrap fabric
.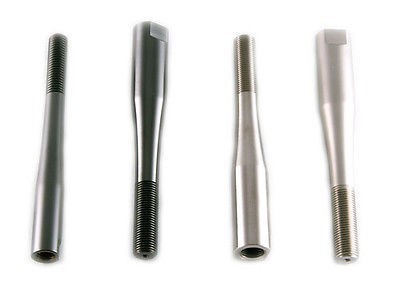 Extensions
Finally, you may find that the only thing keeping your current shift knob from being perfect is its height.
Extensions
are abundant, and you can quickly find one that fits your car. Choose how long you want it, and whether you want it bent.