Ed Hardy apparel features Ed Hardy's most popular tattoo designs. The tattoo artist produces a huge array of clothing, from hoodies to jackets, shorts, and T-shirts. You can find Ed Hardy clothing for men and women of all ages and sizes. Knowing some of the most popular Ed Hardy apparel items will give you confidence when extending your wardrobe.
Ed Hardy Men's Clothing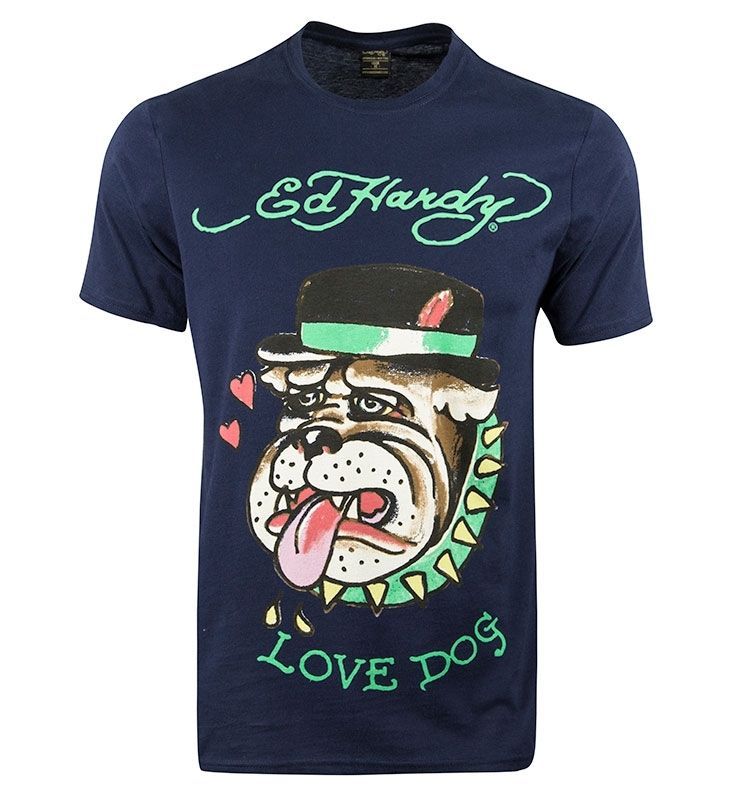 Ed Hardy's men's clothing includes jackets, shorts, hoodies, T-shirts and shirts. A popular choice for warmer weather are the Ed Hardy Denim Shorts with Yellow Sword Skull. These knee-length shorts feature double stitching and the phrase "Semper Paratus", or "Always prepared", on the front pocket. The back pockets boast gold fabric and each has a decorative skull and crossed swords. The Ed Hardy's Men's Jacket with Tiger Print Head is another popular option, featuring Hardy's iconic tiger head. With a soft, milled cowhide construction, the jacket features Ed Hardy signature zip pulls, snaps, and buckles and has removable hard armour in the back. The tiger print sits proudly over the left hand pocket.
Ed Hardy Women's Clothing
For women, Ed Hardy's range includes bikinis, hoodies, dresses, tracksuits, trousers and plus size clothing, catering to all body types and tastes. Among the most popular designs is the Ed Hardy Dragon Rose Bikini, in a halter neck style. This bikini is both attractive and durable, with bold metal ring accents and a rose over one breast and a dragon over the other. The other rose sits on the bikini bottoms, which also feature metal ring accents at the hips. The Ed hardy Skull Roses Puffer jacket is a good choice for colder weather in a bold contemporary style. The front of the shiny jacket boasts a large rose and skulls on one side, with the Ed Hardy logo on the other. Beneath the rose the words "Dedicated to the One I Love" are written out. The back of the jacket features "Ed Hardy" sprawling across the shoulders.
Ed Hardy Accessories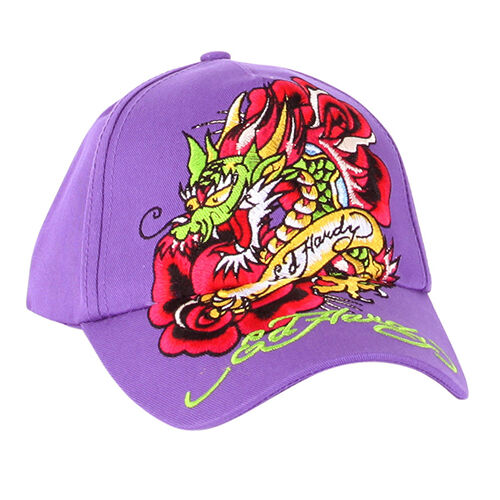 Apart from clothing, Ed Hardy also offers an extensive range of accessories, including belts, caps, and watches. Belts are available for men, women, and children, in either canvas or leather, emblazoned with a wide selection of Ed Hardy graphics. Ed Hardy baseball caps, also available for men, women, or children, are fully adjustable to get a comfortable fit and feature iconic Hardy graphics, including the skull, tiger, eagle, or panther. Available for men and women, Ed Hardy watches feature the tattoo artist's distinctive artwork on the face and you can choose from plain straps or straps with motifs