Welcome back to the second half of our PlayStation 4 buyer's guide. If you missed it, be sure to read the previous
edition
in which we discuss what you'll need to start playing, online gaming, and much more.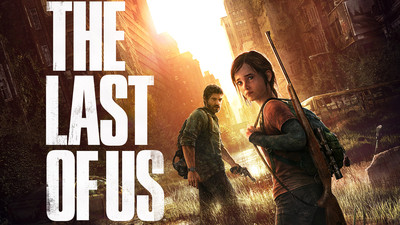 6. Does the PS4 have better games than Xbox?
Many of the games you'll find on PlayStation 4 are also available on other systems such as Xbox One and the Nintendo Wii U. However, it's a general rule that these games perform best on PS4 and often come with features only available to PlayStation gamers.

Meanwhile some games, such as Uncharted 4, The Last of Us, and DriveClub are among those exclusive to the PlayStation 4 and aren't available anywhere else. By that same token, there are games on Xbox One and Wii U that won't be available on PlayStation 4. Researching available and upcoming exclusives is encouraged. We'll be releasing a definitive guide for the best PS4 exclusives soon so make sure you follow us to stay in the know.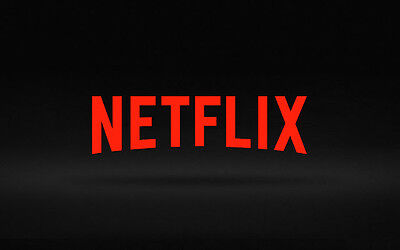 7. Movies & More
The PlayStation 4 does a lot more than just games. It can also play your DVDs, Blu-Rays, and even films from a USB drive, making it a convenient entertainment hub for your home.
Connecting your PS4 to the internet allows it to go that one step further. Netflix, Amazon Price, BBC iPlayer, and 4OD are just a few of the streaming services available for the console. Film fans can also rent or buy the latest movies directly through the PlayStation Store as well.

One of the most requested features for consoles has been the ability to record, edit, and share game footage. Before the PlayStation 4 came along, this meant buying expensive capture devices and software while needing a powerful PC or laptop running in the background.

This isn't required with Sony's latest console. Gamers can press or hold the Share button on their DualShock 4 controller, allowing them to create screenshots and video clips which can later be exported and shared online. Dedicated players with higher internet speeds can even broadcast their gaming sessions live thanks to free services such as YouTube and Twitch.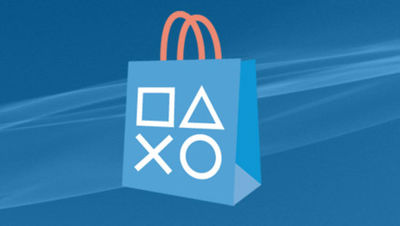 8. Stay Safe
Protecting your personal information should always be a priority whenever you shop online. The same applies when buying games from the PlayStation Store or subscribing to PlayStation Plus.

Sony has recently introduced a two-step authentication system. Basically, this make your data that little bit more secure though protection isn't guaranteed. If worried, remove your payment details after purchasing items or use a pre-paid card instead.

Parents should make a habit of doing this if buying a PlayStation 4 for the family. Some games have add-on content that can easily rack up bills if you're not careful. Removing the card from an account should prevent you from being charged, however.

When setting up the console, parents should also read the security and privacy settings. Depending on your child's age, you may want to limit some of the content they are able to access.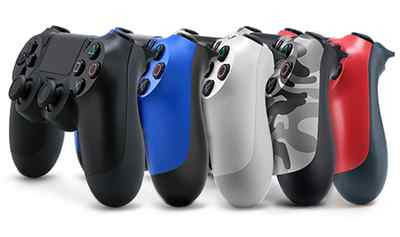 9. What Else Do I Need?
Straight out of the box, Sony gives you just about everything you need for your PlayStation 4. However, over time, you may want to consider purchasing some accessories to enhance your experience or to make things that little more convenient.

A common first purchase is an additional controller. Although there are an enticing number of cheaper options, it's recommended that buyers go down the official route instead of picking up after-market gamepads from third party manufacturers. Typically, they have fewer features than the DualShock 4 and haven't been designed for comfort or long life.

Headsets are another essential add-on for any gamers looking to take their experience online. Multiplayer games will often allow you to talk to others through the use of voice chat. Although the mic and earphone combo provided by Sony is perfectly serviceable, it's not as robust as the wide range of headsets currently on the market. For the best, expect to pay around £50 or more for an official Sony pair or similar "Turtle Beach" branded products.

Ethernet cables are inexpensive and often found lying around households. These are needed if wiring a PS4 directly to a wireless router. Those experience slow internet speeds should also consider purchasing a wifi booster.

For families and heavy users, a bigger hard drive should also be considered. The standard PlayStation 4 model has 500GB of space which sounds like a lot though some games will requires 20GB to 60GB individually. Upgrading to the newer 1TB (1,000GB) is one option though more tech-savvy owners can buy and install a 2TB compatible hard drive for around £50.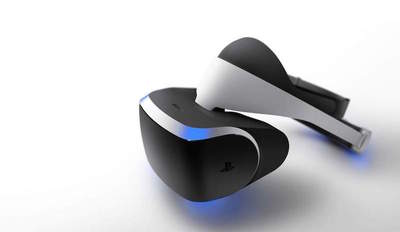 10. The Future
Things are looking great for PlayStation 4 owners. Three years in and there's already a strong selection of games to choose from, no matter what your preference is.

Over the coming months, Sony is looking to expand its catalogue with even more new and exciting games such as Horizon, Hellblade, and The Last Guardian.

PlayStation VR is just around the corner, too. Virtual Reality is set to be the next big innovation in gaming tech, fully immersing players with its upcoming head-mounted display.

Although VR-compatible devices are already available elsewhere, Sony has taken strides to make PlayStation VR the most affordable and consumer-friendly. It's bound to be a hot seller as we approach the Christmas period.
Thank you for taking the time to read this guide. We hope the information provided was useful and that you enjoy your future purchase. For more articles and guides on games, tech, and more, be sure to follow us and maybe check out some of our items too!