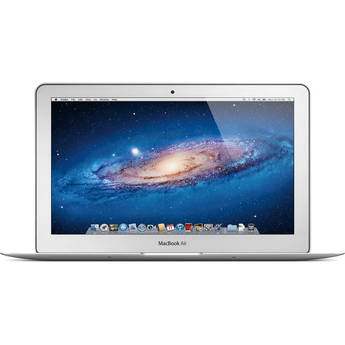 Apple laptops offer state-of-the-art technology; streamlined, compact designs; and high-definition monitors. They are also more costly than any other types or brands of laptops. Buying an Apple laptop computer while on a budget may be tricky, but it can definitely be done by shopping carefully and knowing exactly what type of computer the buyers want.
Consumers who do not want to spend a lot but still want to get an Apple laptop may have to do a little compromising on style, size, or whether the computer is new or used, but an Apple laptop is a high-quality machine and meant for the long haul. Buyers should know that purchasing a less expensive model does not mean it is lower in quality.
Purchasing an Apple laptop computer on eBay is a great option for buyers who want to save money, but still want to make an investment in a reliable laptop. There are many types, sizes, and styles of Apple laptops for buyers to look at when deciding on which laptop to purchase.
Selecting a Style and Size
When consumers are purchasing an Apple laptop on a budget, size and style are two of the biggest factors that come into play. Clearly, a smaller sized laptop is going to cost less than a laptop with a larger screen, and there are various styles of laptops which vary in price.
MacBook Air
The MacBook Air is the lightest and littlest style of Apple laptops, and is also one that is less costly for buyers on a budget. It slips easily into a briefcase or backpack and is perfect for on-the-go computing at school or work. It comes in two screen sizes.
11.6-inch MacBook Air
The 11.6-inch MacBook Air is the smallest and lightest type of Apple laptop available. It is also the least expensive. Similar to a netbook style of computer, this laptop screen is only 11.6-inches, but its size is not indicative of its power; the newest model of MacBook Air runs on a sophisticated Intel i5 or i7 processor, making it extremely fast and reliable. For buyers who still want the quality of an Apple laptop without a high price tag, this is a good option, and it is also easy to carry and sturdy as well.
13.3-inch MacBook Air
The 13.3-inch screen size is the most common size of Apple laptops purchased. There are a couple of different styles when it comes to purchasing a laptop of this size, and they offer various styles within this size range. Similar to the 11.6-inch MacBook Air, this laptop offers the same lightweight durability, but with an extra couple of inches. It is a good laptop for the price, and its larger size makes it a bit easier to see, and it is also available with many features such as a video card and added memory. Earlier models are available in white or silver colours.
MacBook Pro
The MacBook Pro models offers several different screen sizes and a few more features than the MacBook Air models do. They are also sleek machines, but may have more memory storage as well as faster processors and more options for users overall.
13.3-inch MacBook Pro
The other option for a 13-inch Apple laptop is to select the 13.3-inch MacBook Pro. The Pro is a little more costly than the Air model, mainly due to the fact that it offers a faster processor, has more memory storage, and has a higher definition screen display. However, both are great computers, and buyers on a budget may want to shop by price in this instance unless these features are very important.
15.4-inch MacBook Pro
A 15.4-inch Apple laptop is a MacBook Pro. These now come in two styles: the standard Pro and the Retina Display Pro. Though the Retina Display offers the sharpest screen on any laptop, it is much more costly, so buyers on a budget may want to wait on that. A standard 15.4-inch MacBook Pro offers all of the features of the other Pros, including high performance graphics, a great processor, and long battery life. The only real difference between the 13.3-inch and the 15.4-inch is the size, and a smaller laptop is generally always going to be less costly for buyers shopping on a budget for an Apple laptop.
17-inch MacBook Pro
A 17-inch laptop is the largest size of Apple laptops available, and is also quite costly. The screen size is 17 inches, and the only model available in this size is the Pro. The 17-inch MacBook Pro is no longer made as of 2012, so finding a used model is possible and may be more cost effective. The larger screen size makes work easier and it is still lightweight and sleek in its design, which is the signature of all Apple laptops.
New, Used, or Refurbished
The best way for consumers who are on a budget to purchase an Apple laptop is to get one that is used or refurbished. A model that is a couple of years old and has been taken care of properly still provides a quality system that can hold up for many years. Unlike PC laptops, Apple laptops, when cared for, last for a long time.
A used Apple laptop means that the computer was previously owned and used, but if it is still in good condition, it is more affordable than purchasing a new Apple laptop. Another option for buyers is to select a laptop that is refurbished, meaning that the laptop has been restored to its factory condition and is as close to new as buyers can get. For buyers who want a new machine but are still on a tight budget, going smaller is the best bet, so selecting an 11.6-inch or 13.3-inch screen size saves money on a new machine.
Choose Features
Adding features exponentially increases the price of an Apple laptop, so buyers need to consider which features they can or cannot live without when purchasing. A more basic laptop with fewer features is more affordable, but for some buyers, the extra cost is worthwhile if the added features are necessary and appealing.
Memory
How much memory a laptop has is a defining factor when it comes to purchasing one for some consumers. The ability the hard drive has to store work documents, photos, music, and other things can increase or decrease the price of the laptop.
Retina Display
The Retina Display screen is definitely a bonus feature which makes for a beautiful display, but increases the cost of the computer. However, for gamers and for consumers who enjoy watching videos on their computer, it cannot be beat. Retina Display uses 4 million-plus pixels to ensure that the images on the screen are sharp and clear, making photo editing, movie watching, or working even more crisp and bright.
Software
Software, especially on a used Apple laptop, may come pre-installed or as an option. The laptop already comes with the Apple operating system, which varies depending on which year the machine was made. Other optional software includes iPhoto or upgrades to the latest operating system to make the computer up to date.
Price Comparison of Apple Laptops
When it comes to buying an Apple laptop, there are a variety of things to consider. Whether the computer is new or used, or what style and size the machine is. Due to these factors, Apple laptops vary widely in price.
| Computer Style/Size | New Price | Used Price |
| --- | --- | --- |
| MacBook Air 11.6-inch | £££-££££ | £-££ |
| MacBook Air 13.3-inch | ££££ | ££-£££ |
| MacBook Pro 13.3-inch | £££-££££ | ££-£££ |
| MacBook Pro 15.4-inch | ££££ | ££-£££ |
| MacBook Pro 17-inch | (2012 is the newest) ££££ | ££-£££ |
Consumers should purchase a computer within their price range that still offers all of the features and options they desire, to make the purchase worthwhile. Investing in a quality computer sometimes mean it is a bit more costly, but it should not have to be replaced as often, making it a good investment.
How to Buy Apple Laptops on a Budget on eBay
You can get a quality Apple laptop for an affordable price on eBay. To begin searching for the perfect laptop, navigate to laptops and select "Apple&" to view all of the Apple laptops available. Then you can search a variety of ways, either by screen size, model of laptop, or whether the laptop is new, used, or refurbished.You can also select a laptop by memory storage, or enter a price range if you want to stick to a certain spending amount when purchasing an Apple laptop.
Since computers are an investment, make sure you are purchasing from a great merchant who is an eBay Top-rated seller, and check all of the seller's past feedback comments from other buyers. Narrow the selection down to a few laptops, then compare them to each other based on sellers, price, style, or size to determine which laptop you actually want to purchase. Talk to the seller and ask about any additional items which come with the computer, such as optional software. Also ask whether a used laptop is still in excellent condition, and if not, what its flaws or issues are.
Conclusion
Apple is a company that is known for its quality electronics. Its attention to detail; sleek, compact styling; and durable, reliable machines have made it a brand favourite for many years when it comes to laptops. Though new models come out every year, there are still older models which can be upgraded to be just as relevant now, especially if the used laptop has been well taken care of and gently used.
Just because buyers are on a tight budget, that does not mean they have to end up with a less-than-stellar laptop. Smart shopping is all about comparison shopping, so purchasing a laptop on eBay is a great way to see many different machines and compare them to determine which is the better buy.
Buyers of all budget types are able to find the perfect laptop to use for work, school, or as an all-purpose machine that the whole family will love using. Apple computers are easy to use, fun, and are great at a wide variety of tasks, so it is a worthwhile investment for buyers of all types and budgets.