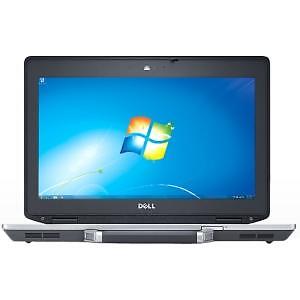 There are plenty of popular brands available on eBay, especially when it comes to purchasing PC laptop computers and netbooks. For buyers who are brand loyal, the decision is simple. However, for consumers who are not sure which brand laptop or netbook to buy, there are more considerations to factor in when looking for the right laptop or netbook. Different brands offer different features, price ranges, and styles of laptops and netbooks.
Some determining factors when purchasing a laptop or netbook are price, size, and features available. A larger laptop generally offers the user more features than a small netbook, but it may not be as portable. PC laptops are generally less expensive than Apple laptops, and come in a variety of brands. For buyers who want to get a great deal on a quality laptop or netbook, shopping on eBay is the best option because there are so many brands available and a wide array of styles to choose from.
Laptops or Netbooks
Before consumers delve into which brands are best, the quickest way to narrow the selection of laptops and netbooks on eBay is to pick between the two. There are some very distinct differences between laptops and netbooks, and although the main difference is size, there are some differences in what each type of computer offers. Windows 10 offers a wide range of laptops and netbooks suitable for all your needs.
Laptops
Laptops are essentially full-service computers that a consumer can take along to work, when travelling, or simply at home from room to room. They are portable, convenient, and lightweight. Laptops range in size from roughly 12-inch models all the way up to 17-models, and many sizes in between.
Laptops offer more options than their smaller counterparts, netbooks. Consumers can find laptops on eBay which have built-in optical drives, more RAM storage, and larger, easier-to-read screens. It is easier for consumers to multitask on laptops than it is netbooks, but laptops are also bulkier and not as easy to carry as netbooks.
Netbooks
Netbooks are quite small, usually ranging in size from 10-inch to 12-inch models. The upside to owning a netbook, aside from its lightweight portability, is the fact that the battery runs for longer on a netbook than it does on a laptop. The smaller system makes it easy to use less battery power, so some netbooks offer a battery life that is double what laptop batteries use.
Netbooks are better for light tasks such as listening to music, composing email, or simply browsing the Internet. With the reduced screen and keyboard size, it can be difficult to do more intense tasks on the netbook, as opposed to the larger laptop.
Laptop Brands
There are many brands of PC laptops available to consumers on eBay. The main difference buyers will notice at first is price, but upon closer inspection, different laptop brands offer various battery life, different features, a wide range of colours and styles, and many different sizes. Once a brand is selected, consumers have to pick a model within that brand to find the perfect laptop on eBay.
HP
HP is probably the most well-known brand of quality laptops, and consumers will see many types of HP laptops to choose from on eBay. HP laptops range in size from roughly 14-inch models to 17-inch models. They come in different styles, such as the popular Pavilion model, or the Envy, both of which are available on eBay for affordable prices.
HP computers boast fast Intel processors, current software applications, built-in optical disk drives, LED backlit screens, and lightweight functionality. The Envy model is a bit more compact than the larger Pavilion, but both PC laptops are great for everyday computing as well as more detailed tasks.
Dell
Dell creates colourful and versatile laptops in a wide range of sizes, which are all available on eBay. Dell laptops are a bit more affordable than HP laptops are, and they also offer some common styles that are popular such as the Inspiron model, which comes in several different sizes, and the Ultrabook, which is a thin, sleek, more streamlined laptop computer.
The Dell Latitude laptop is a good laptop option for those who need a work laptop. It is optimised for business software and convenience, and easy to take along to meetings or job sites. Dell is a well-known brand name that means quality, and there are plenty of options for users who are looking for a new or used Dell laptop on eBay.
Toshiba
Toshiba offers a wide range of affordable PC laptops that consumers can purchase on eBay. Toshiba models range in size from 14-inch laptops up to 17.3-inch styles. Toshiba laptops range from the thinnest models, called Ultrabooks, to high performance laptops such as the Qosmio. The Satellite is a popular Toshiba model, and it offers users a high-powered laptop with features like a fast Intel processor and graphics options for users who enjoy gaming.
Toshiba laptops are high quality and offer built-in Wi-Fi, optical drives that play Blu-Ray discs on some models, and large storage drives. Toshiba laptops are good for everyday use as well as media use for users who enjoy taking their movies, music, and games on the go.
Acer
Acer offers a more affordable line of laptops for consumers who are on a tight budget, but do not want to compromise on quality. Acer laptops are available on eBay in a range of sizes, from roughly 10.1-inch screens to 16-inch and 17-inch models. Acer laptops come in different models, such as the popular Aspire, which offers users a slim, lightweight laptop that is perfectly portable. Acer laptops also offer machines with extended battery power.
Samsung
Another quality brand of laptops that users will see on eBay is Samsung. The most popular Samsung laptops are 15.6-inch models, and the Samsung laptops are categorised by series. The series 7 Samsung offers a high performance laptop with a fast processor, and the Series 5 is a versatile machine that is a great everyday laptop. The Samsung Series 9 offers the thinnest, sleekest, and most stylish model of Samsung laptops.
Netbook Brands
Netbooks are small, portable, and convenient enough to slip into a handbag, briefcase, or backpack to compute on the go. Buyers will see several brands of netbooks on eBay from well-known companies, and can select the right one based on price, performance, and style of the brand.
Acer
Acer netbooks, the most common type of netbook available for consumers on eBay, range in size from 8.9-inch netbooks to 11.6-inch models, which are the two most popular sizes of Acer netbooks available on eBay. Acer netbooks are affordable, functional, and offer users the same power as the full-sized Aspire in a smaller package. Netbooks do not have built-in optical drives, but they are light, fast, and have up-to-date operating systems.
Asus
Asus netbooks are very affordable, and there are several styles available on eBay. Asus makes netbooks in various colours, and one of the most popular models is the Eee model, which is a small, lightweight netbook that offers an Intel processor as well as Windows software for fast computing and gaming in a portable, lightweight package.
HP
The king of laptop computers, HP, also makes a line of netbooks that consumers can purchase on eBay. HP netbooks come in a popular model called the Mini. The HP Mini is 10.1 inches, and offers features like affordability as well as an Intel processor for fast surfing, a variety of colour choices, and a compact, stylish finish. These small miniature netbooks are the perfect size for students, or for general, light usage on the go. The HP Mini does not come with a built-in optical drive, but a separate external one can be purchased for users who need one.
Price Comparison of Laptop and Netbook Brands
For some consumers who have budget concerns, price is a big factor when buying a branded laptop or netbook on eBay. It helps to set a budget before shopping so users are able to shop by price range to only bring up results which are within the budget.
| Machine | Price-New | Price-Used |
| --- | --- | --- |
| HP Laptop | ££ | £ |
| HP Netbook | ££ | ££ |
| Dell Laptop | £££ | £-££ |
| Toshiba Laptop | ££-£££ | £-££ |
| Acer Laptop | £-££ | £ |
| Acer Netbook | £ | £ |
| Samsung Laptop | £££-££££ | ££-£££ |
| Asus Netbook | ££ | £ |
While price is not always indicative of quality, it can indicate battery power or features. Buyers should consider every option when purchasing a laptop or netbook to ensure they get all of the features they need for their specific computing needs.
How to Buy a Branded PC Laptop or Netbook on eBay
If you are looking for a quality laptop or netbook, eBay is the best place to go for the best price for your needs. There are many popular brands available, and all you need to do to find them is navigate to laptops and netbooks. Then select which style of machine you would like to purchase, and now narrow the selection by the brand you have chosen to look at. Another way to find what you are looking for is to do a specific keyword search for the item, and you can do this from any internal page or from the home page.
Type in a search for a computer, such as "HP Mini" to bring up relevant search results faster, which is a great option for users who already know what they want to purchase. The best way to get a quality laptop or netbook on eBay is to purchase it from a reputable seller. You will know the merchant has good standing on eBay if he or she is a Top-rated seller and has good feedback from previous buyers. Communicate with the seller to find out what condition the computer is in and if it still comes in the original packaging with the user's manual.
Conclusion
PC laptops and netbooks are great computers for using on the go. There is nothing more convenient than slipping a laptop or netbook into a bag and taking it along to work, to do homework, or simply to keep kids entertained while travelling. Some brands of laptops and netbooks offer the same power and features as their larger computers, but in smaller, more portable packages. Consumers should select a brand carefully based on the size of the computer, the features that are important, and the budget they have to spend on a new or used laptop or netbook.
Instead of paying high dollar for a laptop at a retailer, buying one from eBay, either new or gently used, is a great option for saving money on a laptop or netbook and still getting a quality, name-brand machine. While some laptops and netbooks are best for multitasking, others are useful for more general, light tasks, so consumers should keep in mind what the laptop will be used for when choosing a brand and style.