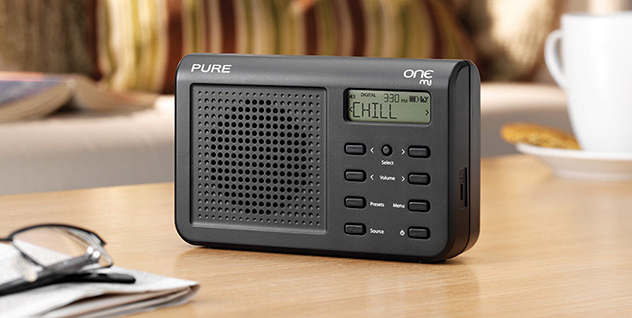 A digital radio is an excellent option if you like to listen to traditional radio but do not want to rely on often-irregular radio waves. Digital or DAB radios use Wi-Fi to tune in to internet radio stations, allowing you to listen to your favourite stations from anywhere in the world. Digital radios vary in price, quality, and features, and you can choose an option that best suits your needs by considering the radio's portability, sound quality, and features.
Digital Radio Portability

Digital radios come in a number of shapes and sizes, and choosing how portable you need yours to be can help you with choosing a model. For example, you can buy a digital pocket radio that fits into your handbag or pocket. This kind of radio is portable, so you can take it everywhere, but it has very small speakers. Most digital radios are portable and less than 100 square centimetres in size. These offer the best value for both speaker size and portability. Some DAB radios are not portable but offer better audio quality than their smaller counterparts do.
Digital Radio Audio Quality
Audio quality is more important to some than to others but you should have a good idea of what sort of quality you are looking for in a radio. Standard digital radios offer widely varying sound quality, while HiFi radios usually offer better sound, but are also more expensive. Features such as bass, built-in speakers, and distortion levels also affect the audio quality.
Digital Radio Features

Digital radios come with several features, and vary from simple radios with one or two buttons, to full digital masterpieces with dozens of buttons and knobs. You should consider which features you will use and then choose a radio accordingly. For example, many DAB radios come with an alarm clock built in, while others come with timers, auto-tune, channel presets, iPod docks, kitchen timers, memory card slots, FM/AM functions and more. The best way to choose is to consider which features are most important for you, and pick a radio with those.
Where Are You Using Your Digital Radio?
It might not sound important, but where you intend to use your digital radio affects which features, sound quality, and volume you have to look for. If you need a kitchen radio, then you need a radio that is easy to use and durable. However, if you plan to use a portable pocket radio at the beach, then you need one that also picks up analogue or FM signals. You can choose a great radio by deciding first where and how you plan to use your radio most often.