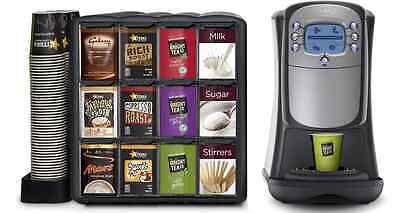 Flavia drinks machine
How can you protect yourself when buying a coffee machine from being sold a dud or a reconditioned old machine?
There are some basic and simple questions you must ask yourself before forking out the cash.
Say you hear of a company that is selling a site ready machine, ask yourself why this is? The company will already have been making money from having the machine on site and there is probably a reason why the machine is being sold on. It may have a fault that requires expensive repairs, or it could simply be a machine that has been returned from a contract business that has gone out of business. The best advice we at UKVending can give you is that all our machines are warranted and we will maintain them to the very highest standards with regular engineer visits.
In general, however, when buying a coffee vending machine ask yourself a number of simple and straightforward questions such as: Can we see photo's of the machine with the door open? Can we see photo's with the back removed? When was it last used? What support do I get if it goes wrong and will the company supply and install it?
Lease or rental agreements are an important way of protecting your investment if you are buying a new machine, but for old or reconditioned machines they might cost you more than you were expecting to pay in the long run. As with any purchase of anything always check out the more small print.
If at all possible get the supplier to demonstrate the machine to you plugged into the mains electricity to check that everything is in working order. Just think about how you would buy a car, you wouldn't fork out cash without first giving the car a test drive, so why not with a vending machine?