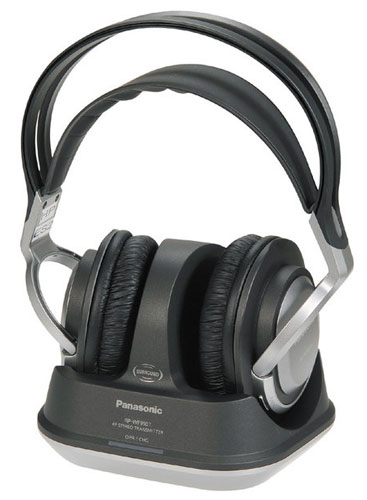 A pair of headphones can make or break the sound quality of music, and any music lover can agree that a pair of cheap headphones simply does not compare with a pair of good quality ones. Headphones come in a variety of qualities, can be priced at different ranges, and feature a very wide range of dynamics which can greatly affect the listening experience. While usually a higher price tag is a good indicator of quality, it is not always so. Many brands offer what they deem to be 'fair' prices for their product, regardless of the quality, while other 'designer' brands such as Bose or Beats by Dre offer superior quality at a much higher price. There are three main types of headphones, although over-the-ear headphones are the style most commonly associated with the name. Buyers should decide on the quality they want, what features they are looking for, and set a maximum budget before trying to purchase good quality headphones online.
Why Buying Good Quality Headphones?
Headphones come in all shapes and sizes, and often are included for free with the purchase of an MP3 player or iPod. But while headphones and earphones can be purchased cheaply and easily, that does not necessarily mean they can hold up to the standards of sound quality intended by the artist when producing music. Many cheap headphones feature a minimum of sound dynamics, and can often sound somewhat tinny because higher-range speakers are cheaper to produce than low-range ones. This means that listening to music on a cheap pair of headphones actually sounds a great deal different than listening to the same piece of music with a higher quality pair of headphones. High quality headphones can also be expected to last longer and be more durable than cheap ones, and are also more comfortable for long periods of time.
Different Types of Headphones
Headphones are essentially a pair of very small loudspeakers that are either placed over the ear or inside of the ear. They usually feature a net over the speaker to protect it, a plastic or rubber outer, and inner workings that include full range to coaxial drivers, depending on the maker. Usually the higher the quality of the headphones, the lower the ranges they can support, meaning that the sound is richer, with more bass than the sound produced by a cheaper pair of headphones. Anyone who wants to purchase headphones online should familiarise themselves with the different types of headphones, and then decide what they want.
Earbuds
Earbuds are usually the lowest quality headphones and are not normally produced in high quality. Earbuds are simple loudspeakers that are pushed into the ear, and are similar to earphones except they feature smaller rounded speakers that do not go fully into the ear canal. Earbuds are most commonly issued for free with Apple devices, as well as with many other devices. Earbuds are very small, meaning that they can fall out of the ears easily, can be angled incorrectly inside of the ear (which can change the sound of the audio), but are very lightweight and easy to carry around.
Earphones
Earphones, also known as in-ear headphones, are similar to the portable earbuds, but offer longer speakers that can be pushed further into the ear canal. This means that it is harder to move the position of the earbud, which is more likely to stay inside of the ear. Some earphone models feature microphones and navigation controls for using them on mobile phones, and others offer noise cancellation, bass and ultra-bass, different ear tip sizes, and material that range from silicone, foam, rubber, and more. Variations include earphones that are intended to go behind the neck, as opposed to the standard V-cable design, earphones with over-the-ear guides or hooks to keep the earphone in place, and volume controls that can sometimes include options to accept calls.
Supra-Aural Headphones
Also known as open-back headphones and on-ear headphones, supra-aural headphones feature a large loudspeaker that fits fully over the ear without sealing it. Models can include folding options, rotating speakers, adjustable plastic bands for over the head, bass, ultra bass, some noise cancellation, microphone and track navigation, coiled or straight cord, and possibly volume controls as well. Supra-aural headphones offer less bass than other headphone types, and also can leak noise, but are excellent for anywhere that someone can benefit from hearing their surroundings, such as in an office. Supra-aural headphones are also more portable, and usually less expensive than their big brother, circumaural headphones.
Circumaural Headphones
Circumaural headphones or full-size headphones are similar to supra-aural headphones in design, except they offer full coverage of the ear and seal around it for full noise cancellation. These are usually the largest, heaviest, and most expensive headphones, but offer the best listening experience for anyone not worried about the ability to hear anything else. Most people consider these headphones to be for home use only, but popular and fashionable circumaural headphones such as Beats are often worn outside. Full-size headphones can be foldable; have a detachable cord; be wireless; feature a microphone jack, volume controls, and replaceable pads; and often come with an extra 3.5mm plug for musicians. These are the best headphones for bass and noise cancellation, but can be cumbersome to travel with, and some models quickly heat the ears uncomfortably. They are also not usually appropriate for wear with glasses, large earrings, or any hairstyles that go down over the ears.
Headphone Features
Whether earbud or full size, headphones have a variety of features that can help buyers to choose an appropriate model. While features are not always a guarantee of quality, they can be used to find a pair of headphones that suit the buyer's specific needs rather than a generic pair. Most users should look for bass and some noise cancellation for optimum listening, but most features are purely optional.
| Feature | Meaning |
| --- | --- |
| Noise Cancellation | The ability to block out ambient noise. Usually seen in full-size headphones. Can create an 'underwater' effect. |
| Bass | Low-frequency drivers with richer sound. |
| Wireless | Wireless can include Bluetooth for use with phones and computers. Avoid the use of a wire. |
| Microphone Headset | Comes with either an attachable or built-in microphone for use on computers and mobiles. |
| Dressing | The cord, including style and length. Styles include Y-cable, L-shape for around the neck, coiled cable for longer reach, and straight-I or angled-L plug. |
| Frequency Response | Usually inaccurate in headphone descriptions and therefore not applicable for quality testing. |
| Total Harmonic Distortion | Most headphones are marked as 'less than 1 per cent THD'. The lower the THD, the higher the sound quality. |
| Impedance | Low impedance means louder headphones. |
Usually these features are listed on product packages and on descriptions online. Because headphones available online cannot be tried on to determine the sound quality, it is important to pay attention to factors such as impedance, THD, and frequency response which is often 15-20Hz. Anyone who does not want to purchase a brand name pair of headphones, but still wants a high quality pair, can compare the features and functions of a good pair such as Bose or Beats to the features on the pair they are looking at.
Purchasing Headphones for Recording
Studio headphones are often in a class of their own, and are most often circumaural headphones with noise cancellation. This is because recording artists are required to block out any noise except what they are playing. While there are specific models made for recording, any circumaural headphone plus a jack adaptor for fitting into guitar or amplifier can usually do the job. Features to look for include tracking to keep up with sound being played (i.e., no lag), sensitivity for picking up exact tone and sound because it is live and not mastered, spill stoppage to prevent noise from 'leaking', and comfort.
What to Look For in Good Quality Headphones
The term quality headphones can mean something different to different people. Depending on the age, the musical style, and the preferences of the individual, one person might like a pair of headphones that are lightweight, portable, and very loud, while another might prefer a heavy circumaural pair with noise cancellation and double bass. However, despite personal preferences, there are a few qualities that most people find appealing in a good pair of headphones.
Sealed vs. Open Design
Sealed headphones are large and heavy but offer high-quality bass, noise cancellation, and can usually sound louder than they are simply because noise does not 'leak'. Open-design headphones include earbuds, earphones, and supra-aural headphones; these fit over the ear and allow the listener to hear what is going on around them. Open-design headphones are more lightweight, more appropriate for wear in public, but more likely to leak noise and usually have a lower bass quality than other types of headphones.
Comfort and Weight
Depending on the person, a pair of headphones might seem overly heavy, too tight, or can even fall out of the ears unexpectedly. For most people, finding a quality fit is about balancing needs with wants. Most people purchasing headphones online should consider checking the weight of the headphones before purchase, and then testing that weight; if it seems too heavy, it might be a better decision to purchase another pair. Most over-ear headphones are adjustable in order to fit a wide range of people, but anyone with a very small or very large head should definitely check the minimum and maximum measurements, which are usually presented in millimetres on the page. Another similar concern is the length and style of the cable. For most listening needs, a standard size headphone cable is sufficient, but for recording purposes, headphone cables can be purchased as long as a few metres.
Buying Good Quality Headphones on eBay
eBay offers buyers the ability to shop from a selection of new, used, local, and international headphones in a variety of qualities and at different prices. From designer brands such as Monster Beats from Monster, to standard equipment like Fostex or Sony headphones, there is a large selection of brands available. When buying your headphones on eBay, you should research what you are looking for, set a budget, and then you can narrow your search down to the headphones that have the features you are looking for.
For example, you could choose a popular pair of earphones such as 'Skullcandy earphones,' or a bigger pair such as 'Bose in-ear headphones', or even a studio quality pair such as 'Fostex T50RP'. If you do not know what you are looking for, you can consider the features and options you would like and make your decision based on the models in those categories. Once you have made your decision, you can use the checkout process on eBay to purchase your new headphones.
Conclusion
Headphones come in a variety of shapes and sizes and in different prices, but good quality ones are most likely more expensive than low quality ones. Ranging from affordably-priced basic brands to high-priced designer options, good headphones offer music listeners the ability to enjoy quality music on the go or at home, without fear of interruption or of annoying others.
Headphones come in different models including earbuds, earphones, supra aural or over-ear, and circumaural or sealed over ear. Depending on the needs of the person, a different model is preferred over others. For example, many home listeners prefer circumaural headphones, while most people who want portable headphones are more likely to choose earphones or supra-aural headphones which can often be folded. Headphones can be purchased in a variety of shops online including eBay, and can usually be purchased both new and used. Decision-making factors include the buyer's budget, the sound quality of the headphones, weight, length of cord, sound resistance or volume, and sometimes the brand or model.