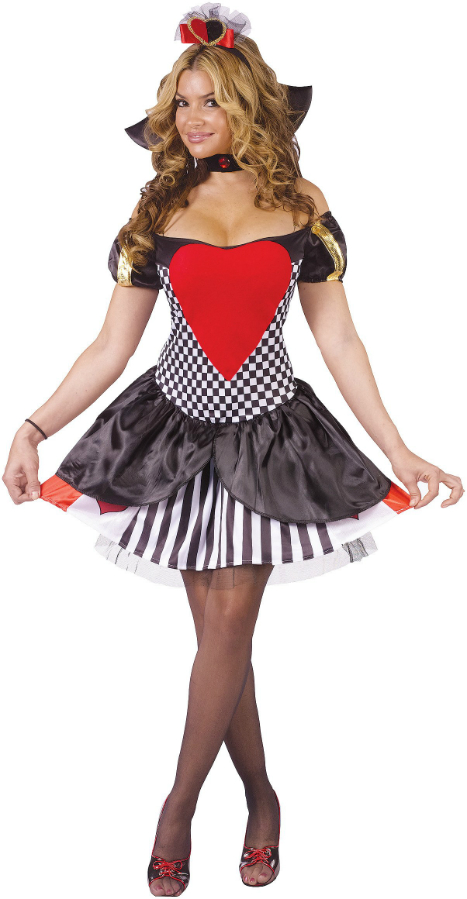 Fancy dress parties have a long, rich history. They can be traced back to seventeenth-century Italian carnivals, during which people dressed in elaborate costumes and masked their identity. The carnival tradition inspired the European masquerades of the eighteenth century, which gave way to the less subversive, loftier form of the Fancy Dress balls in Victorian England. Numerous events were turned into opportunities for people to dress up in costume, resulting in a colourful and amusing array of guests. The tradition continues today, as fancy dress parties continue to be popular ways to celebrate birthdays, holidays, and many other occasions.
There are plenty of ways to be inventive and resourceful when invited to a fancy dress party. Some general guidelines to keep in mind include dressing appropriately, setting a budget, and planning for weather and time constraints. From there, men and women have a wide selection of novelty and classic costume ideas. They can buy a complete costume set, make their own, or combine new and old items for a unique fancy dress idea. Informing themselves of their choices helps partygoers find unique and entertaining fancy dress costumes.
General Advice for Choosing a Fancy Dress Costume
In some cases, the party's theme may already be determined: it could be Halloween, historical, seasonal, or any other general concept. In cases where there is no theme, party-goers have a full range of choices. The only caveat is that, while masquerades and fancy dress parties can be a time to upend expectations and be outrageous, it is important to consider the specific party when shopping for a costume. Some adult fancy dress costumes available on the market may be inappropriate for certain occasions, such as family or professional events. In these cases, it is advisable to choose something more conservative, as the wrong costume could turn out to be embarrassing or uncomfortable. If the party is adult-only, however, shoppers can use their judgement.
Whether a theme is given or not, it can be a trial to think up an original fancy dress costume. If at a loss for ideas, the following are some basic tips:
Work from personal interests, whether they be sports, the arts, certain films or TV programmes, science, or something else. What costumes are there that are related to these?
Break expectations. Fancy dress parties are a great opportunity to bring out different sides of one's personality and style.
Think of clothes and items already in the closet. There may be a costume in the works already: sometimes adding an accessory or two, such as a witch's hat, dark cape, or dramatic mask is a simple solution when time and money are tight. Or, is there an old costume that can be transformed?
Do consider a budget. If planning an elaborate costume, think of all the elements needed, including wigs, footwear, makeup, and any other accessories. Browse costumes in shops or online to get an idea of how much certain items cost. Some elements may be found cheaply at second-hand shops.
Plan in advance if possible. Take time to weigh different options, shop around for bargains, or make a costume at home. Shopping at the last minute may mean less of a selection.
Check the weather reports. In case of rain or snow, make sure to have a coat or poncho that can be layered over the costume, as well as wellingtons or warm footwear to get to and from the festivities.
If going as a pair or in a group, a group costume may be a fun choice. Try different costumes of the same theme, his-and-hers costumes, or dressing up as a famous group or couple.
Men's Fancy Dress Costume Ideas
Men have many choices when it comes to choosing a fancy dress costume. They may opt for occupational wear such as a surgeon, policeman, soldier, priest, or sailor. Dressing up as a character from a distant time or place is another option: cowboys, Native Americans, ancient Romans or Greeks, toreadors, Cossacks, and cavemen are just a few ideas. Other classic men's fancy dress costumes include pirates, film and TV celebrities, sorcerers, zombies, and demons.
Women's Fancy Dress Costume Ideas
Like men, women have a tremendous range of choices when it comes to fancy dress costumes. They can be humourous, elegant, risqué, or work with a party's given theme.
There are several classic fancy dress costumes for women. Occupational costumes include nurses, nuns, or French maids. They can dress up as a celebrity they love, male or female. Cowgirls and Native American costumes are also perennial favourites, as are other traditional costumes from international cultures: a silk kimono, flamenco dress, or pair of Viking horns can be fun and visually interesting costumes. For those leaning towards the paranormal, there are witches, demons, zombies, black cats, and vampires. Still other ideas include princesses, angels, fairies, cheerleaders, or characters from fairy tales.
Allegorical costumes were popular in Victorian England, particularly because they could usually be made from an evening gown by adding details that were later removed. These costumes included ideas such as Spring, Summer, Autumn, Winter, Snow, Night, and the like. Modern updates could include any kind of concept abstractly expressed. Besides being potentially simple and economical to make using a garment that can later be "undecorated", allegorical costumes have the added advantage of allowing the designer full creative freedom. For more ideas, see the unisex section below.
Unisex Fancy Dress Costume Ideas
Many fancy dress costume choices apply to both men and women. They can choose to be historical figures, such as Julius Caesar or Cleopatra, or literary characters like Harry Potter, Alice in Wonderland, or Romeo and Juliet. Animal and insect costumes can be cute and, if fuzzy enough, warm choices for winter parties. Another fancy dress favourite is comic-book heroes and villains: Batman, Catwoman, Wonder Woman, Spider-Man, The Joker, and more. Characters from cartoons, video games, and films are yet another option. Finally, particular decades or eras are popular party themes, but can also be a great costume choice for open-themed occasions. Some ideas include flappers, hippies, mods, and punks.
Fancy Dress Costume Sizing
Costume sizing may vary from one manufacturer to the next. If buying in person, shoppers should always try the costume on. Purchasing online presents a challenge in terms of sizing, but manufacturers usually include sizing information on their website. Sometimes the product description itself contains details about what sizes and measurements the given costume fits.
The following charts are a rough guide to help convert between UK, US, and European sizes. For men, the difference between international sizes is not as pronounced as for women, as men's sizes are the same in both the UK and the US.
| | | | | | |
| --- | --- | --- | --- | --- | --- |
| UK Men's Size | 36 | 38 | 40 | 42 | 44 |
| US Men's Size | 36 | 38 | 40 | 42 | 44 |
| European Men's Size | 46 | 48 | 50 | 52 | 54 |
Women have a more difficult challenge finding costumes of the correct size. UK sizes are different from US sizes, which are different from the general European clothing sizes. In addition, France and Italy have their own systems.
UK Women's Size

6

8

10

12

14

16

18

20

22

US Women's Size

4

6

8

10

12

14

16

18

20

European

Women's Size

32

34

36

38

40

42

44

46

48
Since the US has no fixed standard for women's clothing sizes, it may be necessary to add 2 to the UK size indicated in the chart if converting from US to UK sizes. For French sizes, add 2 to the European size. For Italian sizing, add 6 to the European size.
Buying Tips for Fancy Dress Costumes
With so many choices, it can be overwhelming to know how and where to buy a fancy dress costume. The following sections are meant to help buyers in this stage of the process.
New vs. Used Costumes
Those who would rather not invest a lot of money in an item that may be worn only once should consider purchasing a used fancy dress costume. Many people resell costumes that have been only lightly worn, so buyers can get a lot of value for less money. Another option is to look for ex-hire costumes, which may be elaborate and high-quality, though worn several times.
On the other hand, people wishing to purchase new fancy dress costumes may opt to sell them later, or to pass them along to a friend of family member for future use.
Accessories and All-Inclusive Costumes
Fancy dress costume sets come with several, if not all, of the necessary elements, including wigs, props, and other accessories. Buyers should look carefully at the content description to determine what is included. Costume sets can be a good bargain, although some shoppers may prefer to spend their money on a single item and assemble accessories separately.
Where to Buy Fancy Dress Costumes
Fancy dress costumes are available at fancy dress, costume, and vintage shops, as well as online through fancy dress retailers and auction websites like eBay.
How to Purchase Fancy Dress Costumes on eBay
Buying a fancy dress costume on eBay has some distinct advantages: it can be a great place to find a bargain, and there is a wide selection of new, pre-owned, and ex-hire fancy dress costumes and costume sets from which to choose. You can start with a keyword search: simply go to eBay's home page, and enter keywords into the search bar. The more specific your keywords, the narrower the search results will be. You can also start with a fairly general search, such as "sailor fancy dress costume", and then modify the results by price, seller location, or item condition. For more information on efficient browsing, visit eBay's Search Tips page.
Before Bidding on an Item
It is important to read the product description carefully prior to placing your bid. Check what is included: is it a costume set, or is it just a garment? Next, verify size, materials, and the seller's return policy. Shipping fees should also be kept in mind when deciding how much to bid. If you are on a tight schedule, check the estimated shipping time to make sure the costume will arrive when you need it.
You should also verify that the seller is reliable. eBay's feedback system allows buyers to rate sellers and leave comments. A high percentage of positive feedback is a good indication that the seller is dependable. Top-rated sellers earn their status through a consistent record of excellent customer service.
Conclusion
Deciding on a fancy dress costume can be a challenge, especially if it occurs year after year. There are several ways to transform this daunting task into a fun and exciting process. The first is to keep some basics in mind: budget, party theme and occasion, time, and weather. There are also lots of ways to use what is already in the closet, perhaps even a costume from years past, to make a new, unique creation. The most important thing to keep in mind is one's personal interests and character traits: these can often be the key to finding exciting, amusing costumes that work with one's individuality.
There is a myriad of costumes for both men and women, including historical figures, celebrities, characters from books, films, and television, animals, comic book characters, and more. Fancy dress costumes are available in shops and online, and can be purchased new, pre-owned, or ex-hire. It is important to find the right size, so shoppers should try on the garment, or, if purchasing online, confirm the manufacturer's sizing. With some strategic thinking, men and women can come up with an entertaining and unique fancy dress costume that fits the occasion.