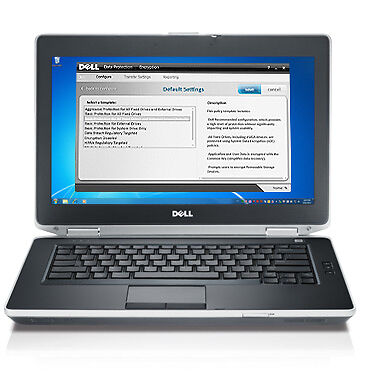 Laptop screens and LCD panels are an essential part of a laptop and can drastically impact the level of satisfaction that users experience while working with their laptops. When computers were first introduced to the public, computer screens showed basic text on a solid black background. Modern laptop screens have evolved, however, as consumers increasingly use their computing devices for graphics-rich applications, like video streaming and gaming.
Depending on the electronics repair skills of a buyer, a laptop screen replacement project can range from simply adding a brand-compatible substitute to a laptop to completely retrofit the laptop with a new type of laptop screen. This adaptability allows buyers to get high-quality visuals from their laptops at an affordable price. Because laptops are portable, laptop screens and LCD panels often suffer from damage, which can limit users' abilities to operate their laptops, another motivator for replacing a laptop screen. Buyers who need to purchase new laptop screens and LCD panels can find replacement parts in local computer and office supply specialty shops, as well as online at marketplaces like eBay. Before purchasing a laptop screen or LCD panel, buyers should understand the types of screens available, which features exist, and how to choose a compatible replacement laptop screen.
Laptop Screen Types
All laptop screen manufacturers utilise liquid crystal display (LCD) technology to create the shapes that are projected onto a laptop's screen. LCD technology changes liquid crystals via electrical current so modern laptop screens can show dynamic moving images that mimic the look of film or animation. A laptop screen or LCD panel is composed of two sheets of polarised glass, which have nematic liquid crystals in between the glass. As electrical currents are applied to the liquid crystals, the liquid crystals change shape and colour to correspond to a media file's programming.
LCD screens do not have the capability to illuminate the crystals within their panels, and instead, rely on backlights. These backlights are manufactured in two forms: light-emitting diodes and cold cathode fluorescent lamps.
Light-Emitting Diode Screens
Light-emitting diode screens, which are usually referred to as LED LCD screens,, illuminate liquid crystals by supplying light from a series of strips placed behind an LCD screen. Because these strips are very thin, they are also used in other small, mobile electronics devices, like smartphones and GPS devices. This type of LCD screen is advantageous for buyers who want to decrease the power consumption of their laptops because they require significantly less electricity to operate compared to alternative types of screens.
Cold Cathode Fluorescent Lamp Screens
Cold cathode fluorescent lamp screens, which are typically called CCFL LCD screens or "dual backlight" screens, employ a network of fluorescent tubes to provide backlight to laptop screens. To function, these tubes are attached to an inverter board and white diffusion panel, which supplies a laptop screen with an even amount of light. The efficiency of CCFL LCD is compromised by the use of a panel filter, however, resulting in a loss of almost half of the generated light. Because of this, buyers with experience in repairing electronic devices may opt to switch their laptops from a CCFL LCD screen to a LED LCD screen to save on power consumption.
Laptop Screen Features
To differentiate their laptop screens, manufacturers produce a range of laptop screen models, which include a variety of features. Before purchasing laptop and LCD screens, buyers should become familiar with these features so that they can choose laptop screen models with features that can improve their computing experiences.
Laptop Screen Finishes
In perfect lighting conditions, laptop users can easily see the images projected on their laptop screens. Severe light angles create glare on laptop screens, unfortunately, which manufacturers try to minimise by adding different finishes to their laptop screen models.
| Type of Laptop Screen Finish | Description |
| --- | --- |
| Matte | Reduces glare by fracturing light that hits the surface of a screen |
| Glossy | Reduces glare by reflecting light off of the surface of a screen |
Before choosing a matte or glossy screen finish, buyers should know how these finishes can affect the quality of the images projected on their laptop screens. Matte screen finish can cause blurred images as well as poor colour intensity. Glossy screen finishes, on the other hand, may not provide enough glare reflection in extreme lighting conditions, but offer more saturated colours in favourable lighting conditions. Because of this, buyers should consider the lighting conditions of the settings where they most frequently use their laptops to determine which laptop screen finish is preferable.
Laptop Screen Resolution
The resolution of a laptop screen determines how finely images can be represented on the screen. The higher the number of pixels a screen contains, the more definitions the screen can produce. Buyers who plan on using their laptops for graphics-heavy applications, like watching videos or playing 3D games, should choose laptop replacement screens with resolutions of 1080p to get the most out of their laptop viewing experience.
Laptop Screen Size
Choosing a replacement laptop screen size is largely determined by the size of a laptop's original screen. This is particularly a limitation for buyers who want to increase the size of their screens, because a larger laptop screen cannot fit within the housing of a laptop. When shopping for a laptop screen by size, buyers should measure their original screens to find the maximum size screen they can purchase. To measure a laptop screen, buyers should use a ruler to determine the diagonal width of the screen from the lower left corner to the upper right corner of the screen. Buyers should then stay within that measurement when they are shopping for laptop screens.
Laptop Screen Compatibility
If buyers are very experienced with repairing and adapting electronic devices, they are not restricted when choosing laptop screen replacements because they can customise a laptop screen to fit their laptop models. Buyers with limited experience retrofitting electronic devices should choose laptop screen replacement models that are compatible with the brand and product line of their laptop models, however. Compatible laptop screen replacements are sized to fit a laptop model specifically. Since each laptop model has different specifications in terms of the placement of cable connections, fittings, and hardware, compatible laptop screens are the easiest choice for replacing a laptop screen successfully.
Determining Laptop Screen Compatibility
Buyers should use the make and product line of their laptops as a guide for determining which laptop replacement models are compatible with their laptops. For example, a laptop screen replacement that corresponds to the components on a Compaq Presario laptop screen should list specific Compaq Presario model numbers within the laptop screen's product details. Manufacturers often change the design of their product lines from year to year, so determining compatibility needs to rely on a laptop's model number. Buyers should consult the owner's manuals of their laptops to find information about purchasing compatible parts for their laptops. Conversely, buyers can remove the original laptop screen from their laptops to find compatible replacement information.
Buying Laptop Screens and LCD Panels on eBay
eBay provides buyers searching for laptop screens and LCD panels with a wealth of options to purchase high-quality replacement models at different price points. When shopping on eBay, buyers can choose laptop screens that are new or used. eBay also offers laptop panels that have been seller or manufacturer refurbished. Refurbished laptop screens are screens that have been repaired to original condition. To locate appropriate laptop screens quickly, buyers can add keyword terms to eBay's convenient search field. Once a potential laptop screen purchase is found, buyers should check the laptop screen's eBay product listing for critical information, like screen size, resolution, aspect ratio, and screen type before initialising a purchase. If buyers have a question about a laptop's details, they can contact an eBay seller directly by using the "Ask a question&" option located within every eBay product listing.
eBay sellers are an important part of the eBay transaction process. For buyers to learn more about the value individual sellers can provide, eBay uses a feedback rating system, which allows buyers to rate their satisfaction with a seller's customer service and product quality delivery after a transaction is completed. Before purchasing an item from a seller, buyers should check the seller's eBay feedback rating score as well as the seller's shipping, returns, and warranty policies to ensure a smooth transaction process.
Conclusion
Modern laptop screens and LCD panels provide laptop users with graphics-rich images that help extend the usability of a laptop from a basic computing unit to a multimedia viewing device. To increase a laptop's capacity, buyers with experienced electronics repair skills can purchase laptop screens to change the capabilities of their laptops. Conversely, buyers with less repair experience can choose compatible laptop screen replacements that are uniquely designed to conform to a laptop model's specifications. Before purchasing a laptop screen or LCD panel, buyers should research their options so they can choose a high-quality model at an affordable price. Understanding the types of laptop screens available permits buyers to purchase a laptop replacement screen with long-term, energy-saving components. Different laptop screen features help buyers deal with poor lighting conditions, resolution issues, and size constraints. Purchasing compatible laptop screens helps buyers replace a laptop screen with minimal effort. Once buyers determine which requirements they prefer for their laptop screens, they can visit eBay which offers buyers a selection of new, used, and refurbished laptop screens that provide maximum value.