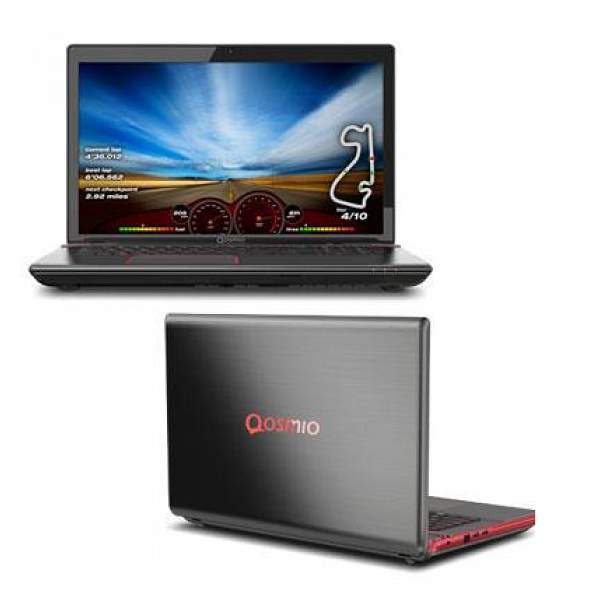 Laptop computers can be expensive investments, depending on the power and number of programs that come with the system. The most expensive component is the laptop screen, which employs liquid crystal display (LCD) technology that enhances the visual effect for users. Because of its delicate nature, LCD technology is susceptible to damage caused by contact and extraneous particles that collect and eventually hinder the screen's operation. Laptop users must remain vigilant in maintaining and protecting their expensive investments.
While laptop users can find LCD panel protection products at office supply and large scale electronics shops, their best option for shopping for laptop monitor protection products is online at eBay. Sellers on eBay offer a wide variety of cleaning and protection products at lower prices than what laptop users find at retail outlets. Buyers can find sellers who bundle laptop cleaning and protection products with laptops or laptop accessories. Before going to eBay to find the right seller, consumers should first learn about the types of laptop screens, and then take a crash course on how to clean and protect their pricey LCD panel investments.
Types of Laptop Screens
Desktop computers work with monitors that employ cathode ray tube (CRT) technology, while laptop screens mostly utilise the more expensive LCD technology. Laptop users have five general types of LCD panel options, with each type possessing unique features that largely determine retail price. Even the cheapest LCD panel rates at the higher end of the desktop monitor price range.
Transmissive
Transmissive laptop screens are the most prevalent LCD panels. Because of the prevalence, transmissive screens tend to be the most affordable LCD panels on the market. Manufacturers construct transmissive LCD panels with a thin film transistor that passess current to light the diodes. Bright lights can overpower the transmissive screen backlight, which makes the transmissive laptop screen unsuitable for outdoor use.
Reflexive
Comparable to transmissive laptop screens, reflexive screens differ in that they do not possess backlighting. The lack of backlighting provides users with a screen that they can see in brightly lit areas. Conversely, reflexive screens do not perform as well as transmissive screens in normally lit room conditions.
Transflective
As a hybrid between transmissive and reflective LCD panels, the transflective LCD panel provides users with the capability to perform both indoors and outdoors. The LCD provides enough light indoors and it prevents sunlight from obstructing users outdoors. The cost of producing hybrid LCD panels runs higher than any other type of laptop screen. Therefore, most manufacturers produce the less expensive transmissive laptop screen, since most users work from laptops indoors.
Widescreen
Widescreen laptop screens posses a width 1.6 times its height, which differs from traditional laptop screens that possess widths 1.3 times the panel's height. The wider screens present a better view of the natural field, which allows entire widescreen films to be seen on the LCD panel. Users can customise their laptops by ordering the widescreen option on transmissive, reflective, or transflective LCD panels.
Backlit LED Displays
Manufacturers have recently introduced LED lights for backlighting LCD panels. LED lights consume much less power, which gives users a longer-lasting battery. Laptop screens that include backlit LED displays are typically thinner than traditional laptop screens, which makes the screens easier to store in a backpack or carrying case.
Cleaning Your Laptop Screen
When laptop users think of protecting their laptop screen investments, the first thing that comes to many of their minds is storing the screens in a protective case made of armour-like materials. Yet, the most effective way to protect your investment is to adhere to a regular cleaning schedule. Laptop users should learn how to clean their laptop screens, without harming the screen surface. They can use common household cleaning products or spend a little money and buy specified electronics cleaning products.
Cloth
Laptop users who stick with household cleaning supplies should clean LCD panels with a soft and absorbent 100 per cent cotton cloth or old piece of clothing. Do not use a cotton-polyester blend cloth, since the material's still filaments can scratch the LCD panel surface. Never clean laptop screens with paper towels or facial tissues. Both paper products contain wood fibres that damage laptop screens. Microfibre cloths that typically comprise a laptop cleaning kit can also be purchased separately for users who want to make their own cleaning solutions. Anti-static cloths work without cleaning liquid, but dry cloths pick up dust particles that can lead to fine line scratches.
Liquid
The best way to clean an LCD panel without causing scratches is to soak a 100 per cent cotton cloth in isopropyl alcohol, which comprises 91 per cent pure alcohol and 9 per cent deionised water. Users can find isopropyl alcohol at most drug and super shops, or online at eBay. Isopropyl alcohol is the safest liquid to use on LCD screens because it evaporates quickly, and hence, does not leave any harmful residue. A solution of equal parts distilled water and 91 per cent isopropyl alcohol can clean laptop screens that are not covered in heavy dust or soiled by greasy fingerprints. Never soak a 100 per cent cotton cloth in ammonia or tap water to clean LCD panels. The liquids leave permanent while spots and streaks on the screens. Household cleaners typically include some level of ammonia and should be avoided when cleaning laptop screens. Never spray the cleaning liquid directly onto a laptop screen, but instead, spray the liquid onto the cloth just enough to moisten it. Then, apply the liquid on the LCD panel and move the cloth in a gentle counter-clockwise motion.
Cleaning Kits
While the urge to save money by using household supplies to clean laptop screens may seem reasonable, laptop users can also save money by bundling all of the necessary cleaning supplies in a handy cleaning kit. The cleaning kits include microfibre cloths and anti-static cleaning solutions that consumers can find at office supply and electronics shops, as well as online at eBay. Cleaning kit solutions typically leave a thin film that protects the screens against dust and smudges. Some solutions can streak, so perfrom research into different kits before making a purchasing decision.
Protecting Your LCD Panel
LCD panels are delicate objects that can easily damage. While adhering to a regular cleaning schedule ensures a longer-lasting laptop screen, there are other ways to damage the delicate screens. Laptop screen repairs can be costly, and in some instances, not possible due to the extent of the damage. Instead of paying money to repair damages or buy a new laptop screen, employ a few everyday protection measures and invest in a laptop screen protector.
Everyday Tips
Common sense dictates that users should not place food or drinks near their laptop screens. Food particles can lodge within the screens and spilled liquids can short the panels. Gently open and close the laptop screen and never place hands on the screen surface. Do not place the laptop under objects that can fall and damage the screen, such as under a row of books that sit on a suspended shelf. Never place an object, regardless of weight, on top of a closed laptop.
Laptop Screen Protectors
Laptop carrying cases act as the body armour that shield laptop screens from damage caused by bumping into stationary objects and objects that fall from significant distances. According to numerous expert and consumer reviews, hard anodised aluminium carrying cases provide the most protection. Another effective way to protect the LCD panel investment is to purchase a laptop screen protector, which is a thin piece of film or plastic that users place over the screen to block dirt and dust from collecting in the tiny crevices that are part of the screen. Some protesters also include an anti-glare treatment that prevents eye strain.
How to Buy Laptop Screen Protection on eBay
While eBay hosts sellers who offer a wide variety of LCD panel cleaning and protection products, your shopping goal should be to buy from one of eBay's Top-Rated Sellers. eBay designates the top-rated sellers because these sellers have established solid records of selling high-quality products and offer the products at reasonable prices. Each top-rated seller has an electronic ribbon icon placed by their product photographs to alert buyers to the special designation. Once you find a few top-rated sellers to vet, the next step is to review the information that eBay places on each seller's product page.
Once you access a seller's product page, eBay greets you with an enlarged photograph of what the seller has for sale. Examine the cleaning or protection supplies for brand name and condition. A used cleaning kit may not provide the level of care that your laptop screen requires. Next, review the seller's accepted payment methods and delivery terms. A seller who only accepts credit cards that you do not own can be quickly crossed off of your list. Finally, read all of the customer reviews that eBay compiles on seller product pages. You want to consider sellers who have earned high praise for selling laptop accessories, such as hard drive pouches, for over the past year.
Conclusion
Most laptop owners take meticulous care of their prized possessions. From upgrading the CPU to maintaining the keyboard, laptop users typically take steps to ensure the longevity of a product that can be costly. However, laptop owners tend to neglect one of the vital components. The laptop screen, which is also referred to as the LCD panel, is perhaps the most important laptop component that demands continuous maintenance and care. After all, what good is a smooth functioning circuit board, if a user cannot see anything on the laptop screen?
Laptop owners have many ways to protect their laptop screen investments. They should adhere to a regular cleaning schedule that removes dirt, dust, and greasy fingerprint smudges. A 100-per cent cotton and an isopropyl alcohol solution found in most laptop cleaning kits do an excellent job of cleaning LCD panels. For protection, laptop owners should keep their portable machines out of harm's way, such as never leaving food or beverages near the laptop screen. They can also prevent damage to laptop screen exteriors by investing in a durable carrying case and applying a thin film that protects LCD panels from dust and dirt particles.