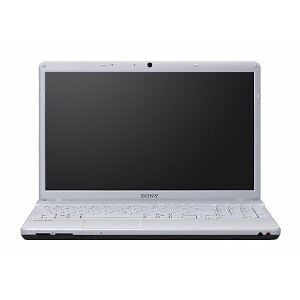 PC gaming has been on the rise for several years, and now with the advancement of technology allowing the making of Flash games with little cost or effort, playing games on one's computer is even easier and more fun than ever. The accessibility and expanse of the Internet especially aids gamers, with millions of sites that house all sorts of fun games, including MMOs, or massively multiplayer online games, such as League of Legends or World of Warcraft. While Flash games do not require a high-end, technologically advanced screen, if the user is playing League of Legends with a 3D universe and multiple characters and where quick movements are necessary, then the gamer will not just want, but need, a laptop screen or computer screen that does the game justice.
Before going to buy the first screen with good specs, the user must first learn what makes a screen gaming-friendly, and what different kinds of options are available for screens. For example, it is useful to know before purchasing whether one needs a 2D or 3D screen, and if factors such as brightness and resolution are important. After learning these vital facts, then the gamer can peruse eBay, an easy-to-use site that contains millions of products.
Factors in Gaming-Friendly Screens
When considering what kind of screen works best for gaming, there are multiple factors to consider. Some are obvious, such as size and resolution; some are more obscure, such as refresh rate and IPS. By knowing the best and worst kinds of resolution, refresh rates, and all the possible factors of a computer monitor, the gamer can choose a screen whose advantages outweigh its disadvantages.
Size
Obviously, size is an important factor when considering a laptop or computer screen, and in this area, the user must decide what is the best size for his or her needs. With a desktop computer, one can purchase a very large screen without any qualms; laptop users, however, know that purchasing a larger screen means also having to carry around a larger, heavier laptop.
But buying a screen does not just depend on whether one owns a desktop computer or a laptop; there is also an important sizing rule, namely, that a display should not dwarf one's peripheral vision. Most gamers have screen between 50 cm (20 in) and 69 cm (27 in); sitting at an average distance of 1.2 metres from the computer, these sizes allow the gamer play comfortably without being bombarded by pixels and movement. If the user is planning to sit farther away from the screen, then purchasing a larger monitor is acceptable.
Resolution
The typical resolution, or aspect ratio, of any given screen is either the 720p or the 1080p HD type; the gamer is encouraged to purchase a monitor or screen that has 1080p HD resolution of 1920x1080 with a 16:9 aspect ratio. This high quality is necessary for games that incorporate thousands more pixels than other games; with 1080p HD, the details stick out much more clearly and accurately than is possible with 720p.
2D vs. 3D
Having a 3D-compatible screen is not an absolute necessity for gaming; there are only certain select PC games that are in 3D. However, 3D is on the rise, as is obvious with the plethora of 3D movies being released in theatres. If the user has some extra money to spend on a 3D-compatible screen, it is considered a good investment in the gaming world.
Refresh Rate
For normal 2D screens, there is no difference in the quality of pixels, or any less motion blur, when using 60 Hz or 120 Hz. If the user has a 3D monitor, however, the situation changes. When viewing 3D content, the refresh rate is cut in half per eye, so a refresh rate of 120 Hz would become 60 Hz; 60 Hz becomes 30 Hz, and so on. Because of this, it is advisable for 3D users to purchase a screen with as high a refresh rate as possible.
Brightness
Brightness is not as important a factor as advertisers would have audiences believe. The human eye cannot take in the exorbitant amount of light that some computer screens boast; most users need only 200 to 300 cd/m² (candela per square metre). So just because a computer can reach up to 600 or 800 cd/m² does not make it superior to others; a screen with the more average 200 or 300 cd/m² suits most users just fine.
LEDs vs. LCDs
Though LCDs are usually standard on laptops and desktop computer monitors, many gamers prefer to spend a little extra money to purchase LED (Light Emitting Diodes) displays. LED-lit displays have many advantages, including more balanced lighting, which results in an evenly lit and brighter picture; deeper blacks; and vibrant colours. LED screens are also typically thinner and lighter than are LCD displays, and use 40 per cent less power. For all these advantages, LED screens demand more from the user's wallet; but as an investment for a gamer, the price is worth it.
IPS
IPS (In-Plane Switching technology) is an aspect many users do not think about; essentially, it refers to the ability of one's display to be viewed from angles other than head-on. Non-IPS displays appear blurry and dim if one tilts one's head away from the screen and tries to play. Owning a screen with IPS technology means that, whatever angle from which one views the screen, the pixels and colours stay the same. This is very useful when multiple people are playing a game using the same screen and cannot always face the display head-on. The more advanced and complex the IPS technology, however, the more expensive. Also available is E-IPS, or Enhanced In-Plane Switching technology, which is a step above IPS.
Glossy vs. Matte
For a gamer, there almost is not even a choice between these two, for one simple reason: glare. Glossy screens are very shiny. While this is good for watching movies or looking at pictures because of the vibrancy the gloss gives the colours, matte screens are 'anti-glare' as well as non-reflective, which is good for long gaming sessions. Additionally, glossy screens are somewhat more expensive.
Dual Monitor Set-Up
Some gamers like to have two monitors hooked up to a single hard drive. By doing this, one monitor can show the actual game while the other has stats, cheats, hints, and strategy guides for the game. Alternately, both monitors can be used for the same game, and multiple people can play. To set up another monitor, one simply plugs in a monitor cable into the back of the display, then plugs it into the VGA port of the hard drive. The computer should automatically detect the presence of another monitor; from there, the user adjusts the display settings to suit his or her preference. Some options for using two monitors include having the displays extended, which means the desktop is spread out over both monitors, and the user can drag items between the two screens. The user can also have one monitor duplicate the other, or only have a desktop be shown on one monitor.
How to Buy Gaming Laptop Screens and LCD Panels on eBay
To start shopping on eBay, you must first go to the eBay home page. To find the product you are looking for, type in one or more simple keywords into the search engine, such as 'lcd laptop screen'. From there you can narrow down the search results by selecting to search by numerous factors, such as size, brand, price, and more.
To shop safely on eBay, try buying from sellers who have the 'Top-Rated Seller' badge; this symbol is on the seller's personal page and on the pages of the products that he or she is selling. 'Top-Rated Seller' badges are given out by eBay to sellers who have received consistent positive feedback from previous buyers and who have met a quota of selling a set amount of merchandise and earning a set amount of money. By buying from a 'Top-Rated' seller, you can be sure you are purchasing from someone trustworthy. Additionally, by using the PayPal system instilled by eBay, you can transfer money in a secure way without worrying about your personal information being available to others. eBay not only has thousands of sellers offering millions of products, but also is designed so that users can shop without anxiety over security.
Conclusion
A good laptop or computer screen is essential for gamers, especially today, when technology is sufficiently advanced that one can find a screen that is not only high-quality, but has extra features such as 3D capability. However, as complex as computers may be, there are three very basic qualities to look for in a screen: size, type (LCD vs. LED), and resolution.
Even if the user forgets all else, these are the three most important facets of gaming-friendly screen that do games justice. Size is a decision that most often left to the user's discretion, particularly if the screen is for a laptop that must be carried around. The type of screen is left to the user's preferences as well: LED is better quality, but it also costs more. However, the one facet that is not dependent on the user's preference is resolution. There most likely does not exist a gamer who enjoys poor graphics, so when it comes to resolution, bigger is always better.