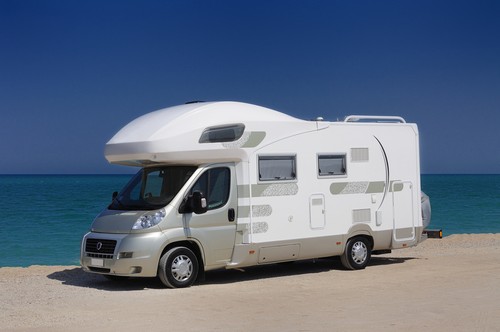 With the prices of going on a holiday abroad being quite high, many people decide that caravanning can be just as fun. Owning a mobile caravan is a great way to get on the road with the entire family and enjoy the beautiful scenery of the country. In order to enjoy the escape to the fullest, caravan owners may want to buy a few extra caravan parts and accessories that can make their trip safer and more exciting.
Buyers can choose various caravan parts for their mobile home, some of them being quite essential, whereas others being great options to add some extra fun to the road trip. Keeping a caravan in a good working condition is essential for the safety and comfort of the entire family. Moreover, a well-maintained caravan often has a good resale price. Learning more about how to buy different types of mobile caravan parts on eBay can help buyers make the right choice every time.
Essential Spare Parts for Mobile Caravans on eBay
When shopping for essential spare parts for a mobile caravan, caravan owners should make sure the items they buy are suitable for their specific caravan. This means that they should check whether they have enough space in the caravan for the items they intend to buy. In addition to this, for safety reasons, buyers should buy items such as lights or batteries in accordance to the technical specifications mentioned in the owner's manual of the vehicle.
Mobile Caravan Lights and Reflectors
When it comes to caravan holidays, having spare lights is the prudent thing to do, as travellers can never know when they may be left in darkness because the current equipment stops working. Special sized globes may fit well in some caravans, but the most popular option for caravan lightning is an additional torch and a few batteries on hand for those moments one may need to venture outside at night.
Mobile Caravan Towing and Tyres
Buyers should make sure they pay enough attention to the exterior of the caravan. The tyres and tow bar should not be overlooked to prevent all sorts of unpleasant situations. The connector should be kept well lubricated at all times, because this way one can reduce the chances of dents or scratches occurring to the car. Keeping a spare tyre or two is always a good idea in order to have them at hand in the event of a flat.
Mobile Caravan Heaters
A heater is an essential part for any caravan, regardless of the time of year one decides to go on a holiday. Even though summer nights may seem nice and warm, cold snaps are a common occurrence in the UK, so caravan owners should make sure they are prepared for this. Some of the most popular types of caravan heater are stainless steel fires, electric, and gas fires.
Mobile Caravan Batteries
The majority of caravans have three sources of power, including mains electricity, gas, and a battery. Having a spare 12 volt battery is a good idea as this type of leisure battery cannot be used until discharged completely. One should estimate the battery consumption for a trip and figure out whether a single battery is enough. The chart below can help users determine the average battery consumption for various basic pieces of equipment.
| Caravan Equipment | Current (amperes) | Hours | Ampere Hours |
| --- | --- | --- | --- |
| One fluorescent light | 0.75 | 5 | 3.75 |
| Two reading lamps | 1.5 | 2 | 3 |
| Colour TV | 3 | 2.5 | 7.5 |
| Water pump | 7 | 0.25 | 1.75 |
In order to avoid damaging the battery, caravan owners should make sure they never use it until fully discharged. The battery can be charged from the car when towing, or one can opt for an on-board charger instead. Wind and solar chargers are other options, but in most cases they cannot charge the battery completely in a reasonable period of time.
Mobile Caravan Accessories on eBay
Besides spare caravan parts, caravan owners should also consider buying caravan accessories, such as kitchen equipment and cleaning supplies. These accessories for a caravan can make the travellers' life on the road much easier. Whether they are looking for a good vacuum cleaner or a mini-fridge, there are plenty of caravan accessories available on eBay.
Cleaning Supplies
Keeping a caravan clean is important for the health of the family and as such, every caravan should have a vacuum cleaner. There are several miniature models available on eBay from different sellers and buyers should look for a style that is small enough not to get in their way when not in use. A jet-wash unit is also worth the investment, as it allows drivers to get rid of the dirt that builds up on the outside of the caravan.
Kitchen Equipment
Mini-fridges or mobile coolers are essential for those summer holidays by the sea, as they can keep food fresh and drinks cool. Even though some caravans feature an incorporated fridge, one may quickly find out that cans of beer and bottles of juice may take up a lot of room and for this reason a cooler may be an excellent choice to supplement the fridge space. Another essential piece of kitchen equipment for a caravan is a sink. Buyers can opt for sinks that are especially designed for caravans, featuring reduced bowls and drainer sizes.
Portable Toilets
A portable toilet is essential for those who enjoy camping in the woods for days. In order to be comfortable away from the caravan, a portable toilet is a must have accessory. These toilets are quite comfortable and they are odourless, proving to be ideal for those who enjoy spending their free time in the wilderness.
Tips for Buying Used Mobile Caravan Parts on eBay
Caravan owners who wish to save some money when shopping for mobile caravan parts on eBay may opt to buy used items. This is not only a good way to get quality items at a fraction of the price, but also allows users to get accessories that may not be available in stores anymore. In order to make sure the used parts they buy are exactly what they need, buyers should make sure they read the product descriptions carefully. This is the safest way to determine the condition of a certain item before making a purchase. In many cases, products listed as used are in fact barely used or new, but they may not be the latest model. Buyers who are not that interested in the latest trends and want to protect their budget would do just well shopping for used mobile caravan parts on eBay.
How to Find Mobile Caravan Parts on eBay
If you are interested in browsing through a large number of caravan parts and accessories, eBay is a good place to do so. Not only you get easy access to an impressive variety of items, but you can also take advantage of the user-friendly search system that allows buyers to find exactly what they need in just a few minutes. Thus, regardless of the type of caravan part or accessory you are looking to buy for your mobile home, chances are you can find it very quickly on eBay.
Start you search for the caravan part by typing the name of the item you are looking for into eBay's search bar. You can perform an exact search or simply type the name of a category such as 'caravan lightning' in order to be open to more choices. In the vast majority of cases, the number of results you get is overwhelming, so you should try to narrow them down by price, type, location of the seller, and more.
Pay attention to the reputation of the seller when shopping for caravan parts on eBay to make sure the transaction is a smooth one every time. The feedback of the seller and the number of transactions they completed can give you a rough idea about their reputation. You should also remember to estimate delivery costs before making a purchase. Expensive items may come with insurance, so you should take this into account as well.
Conclusion
Holiday makers who are interested in enjoying some quality time with their family at a caravan park or campsite should invest some money in caravan parts to make sure their trip is safe and enjoyable. No one likes to be caught short when in the middle of nowhere, so it is always a good idea to be prepared with all the parts and accessories that may be necessary. There are several types of spares and parts that a caravan can benefit from, including lights, tow bars, batteries, and appliances.
By choosing to keep a caravan in mint condition, one can get a better price when the time comes to sell the vehicle. In addition to that, maintaining the caravan in a good condition means can help owners get a better price when contacting an insurance company. Regardless of the reasons for which one is looking for essential parts and spares for their caravan, shopping on eBay should be on top of their list.