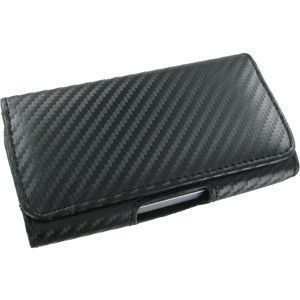 As they embark on their chosen courses of study, one of the first lessons that students learn is the need to economise. Money isn't as limitless and plentiful as many of them had been led to believe. Everything costs money. Even something as small and simple as a case or cover for their mobile phone can cost more than they would like to spend. However, most also realise that a mobile phone case or cover is something that's definitely worth having. The prospect of having to replace an irreparably damaged, but uninsured, expensive smartphone that could have been spared if it had had a case protecting it is enough for many to justify buying one. Finding mobile cases and covers for sale is easy; finding one that is affordable on a student-friendly budget needs just a little more effort and attention.
About Mobile Phone Case and Cover Prices
The prices of mobile phone cases and covers vary significantly. That's because there are several types available, and each type can be made from any of a range of materials, from inexpensive plastic to very expensive, hand-stitched genuine leather. In addition, some may have added accessories, such as belt clips or hand straps that can add to the price. While plastic may not look as sophisticated as hand-stitched leather, a plastic phone case or cover can still be durable, resilient and offer good protection to any mobile phone.
Phone Socks and Pouches
Some mobile phone covers are simple woollen sock-type covers that feel great to hold and look cute but offer minimal protection. Others are sturdier and made from tougher and more protective materials, such as neoprene. Some are soft pouches that enclose the phone loosely, but completely. These types can take a wide variety of mobile phones or other small devices, such as MP3 players. Polyester is also a material used in making pouches and socks for mobile phones.
Fitted Cases
Fitted phone mobile cases are designed to fit a particular model of mobile phone exactly, especially the more popular and better known smartphones. The case encloses the back and sides of the phone precisely except for holes that are positioned to allow access to the phone's connection slots and sockets and also to keep the phone's camera lens unobstructed. The front is left uncovered so that the phone can be operated while in the case. Materials such as silicone, synthetic leather, and plastic are commonly used for this type of phone case. Make sure that the phone it's intended for is mentioned by name in the advert to guarantee that it will fit.
Flip Cases
Mobile phone flip cases are similar to fitted cases except that the front of the phone is also protected, but the front panel of the case can be flipped open to gain access to the phone. These are among the most sophisticated looking of the cases and covers that are generally available. They're at the opposite end of the style spectrum from the equally popular, cute, knitted woolen phone socks that are also available in great numbers. Synthetic leather is a favourite choice of material for flip cases. Genuine leather cases are also available, but apart from any ethical concerns of using genuine leather, they cost significantly more and are not the way to go for anyone on a student friendly budget.
Buying Used Phone Cases and Covers with Dated Designs
A healthy market exists online for buying and selling used mobile phone cases and covers. This is one very effective way to ensure that a good, albeit pre-owned, phone case or cover can be found cheaply. It's especially true of phone cases and covers with printed designs that have outlived their usefulness. For many people, the most important part of their phone case is the design printed on it. They bought it because of a printed design that was relevant and topical at the time and now may not be. A new boy-band arriving on the scene, for example, can generate a huge number of phone cases and covers with printed photos of the band. When the boys have had their day and faded back into obscurity, so too has that particular phone case had its day, and it ends up available for sale as a used mobile phone case at a very low price. For the budget-conscious student who cares more about money than fashion, pre-owned phone cases and covers with outdated print designs can offer great value for money.
Price-saving Tips
While money can be guaranteed to be relatively scarce, there are always ways to save money by buying cheaply, and students eventually become experts at finding all of them. Meanwhile, the following mobile phone cases and covers price-saving tips may be useful.
| | |
| --- | --- |
| Buy a phone case or cover online. | The greatest choice of styles with the greatest range of prices is available online. Buy from a reputable source and use a secure payment method to ensure a smooth and trouble-free transaction. |
| Buy from a UK-based seller. | Delivery is faster and free delivery is commonly offered to addresses within mainland UK. Buying from a seller abroad takes longer, and delivery charges can be expensive. |
| Buy a generic phone case or cover. | Cases for specific phones produced by the phone's manufacturer as an optional extra are, in general, more expensive than generic cases produced by independent case and cover manufacturers for the same phone. However, they are not necessarily superior. There are many excellent generic phone cases and covers available at significantly lower prices. |
| Buy a used phone case or cover. | Used phone cases and covers of all types are available at low prices. If buying online, make sure that the advert contains a decent-sized photo of that particular case or cover so that the condition can be clearly seen. |
| Buy in quantity. | Getting together with a group of student friends who are also looking for a phone case or cover can work out cheaper if the seller offers a discount for buying in quantity. |
How to Find Budget Friendly Mobile Phone Cases and Covers on eBay
Finding mobile phone cases and covers on eBay isn't a problem as there are literally thousands of each of the main types available at any time on eBay UK alone. By entering "mobile phone cases" or "mobile phone covers" into eBay's search box, a huge list of mobile phone cases and covers is returned. As the list contains thousands of phone cases and covers of all types, materials, and prices, it needs to be sorted, especially by price. To do that, it's necessary to use eBay's category system and search-filtering options. Having entered either of those two suggested search terms, look over at the left-hand side of the page. The categories containing mobile phone cases and covers are displayed along with the number of items currently available. The most relevant categories are the ones with the most items. Click the relevant categories to delve down to the deepest level and to the most relevant category: Cases & Covers. Next, use the filtering option called Price which is also on the left-hand side. Move the maximum and minimum price sliders to an acceptable price range. The results will automatically be updated to include mobile phone cases and covers within that selected range. Note, however, that the results will also contain very low prices of auctioned cases and covers that are still in progress, and those prices will inevitably rise. Auctions can be eliminated from the results, if required, by selecting the filtering option called Buying Format and choosing Buy it Now, but keep in mind that auctions can also be a great source of bargains.
Conclusion
Financial hardship is something that students quickly get used to and accept as a hard fact of student life. Many things will be well out of financial reach for a long time, but a good mobile phone case or cover needn't be among them. The range of cases and covers available is huge, and there are always good quality and affordable mobile phone cases and covers available for sale. Finding one is simply a matter of looking in the right places until a great bargain can be found. With a reasonable knowledge of what kinds of phone cases and covers are currently available and a reasonably clear idea of what kind of qualities are required in a phone case or cover for an existing phone, it shouldn't take too long.