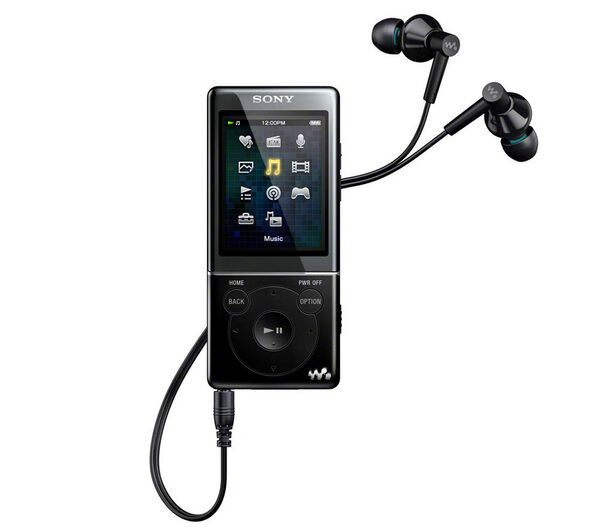 The mobile and smart phone handset market is one of the most rapidly growing areas of industry, with new technologies being revealed on an almost monthly basis. As rival businesses compete for a share of the market, phones are developed to cater for every aspect of everyday life – from PDAs to music players and e-Readers – meaning that the choice for the customer has never been wider. This can be something of a mixed blessing when it comes to selecting a new device, however. Although different models are able to provide new and varied capabilities, finding the ideal model for specific, personal preferences amongst the multitude on the market can take an investment of both time and effort in research. Because every customer has a unique set of needs and requirements of a mobile handset, the most sensible approach is to first of all identify those requirements, and search through only the models which provide matching specifications. This saves time browsing through phones which will never match a customer's expectations, and focus the research for the ideal model. With this in mind, the following guide has been designed to aid specifically customers who are seeking a mobile or smartphone which provides high storage capacity. By following the details and advice, a customer will be able to assess the importance of both storage capacity and other functions and narrow the field of options available to them.
Why Choose a High Storage Capacity Mobile or Smartphone?
There are many reasons why a mobile or smartphone with high storage capacity may be not only desirable, but essential for performing certain functions. The habits of users can vary considerably and, while one person may only call or send texts, another may rely on their handset for work, connectivity, social networking, or storing entire media libraries. While a high storage capacity is by no means essential for every phone, it does become increasingly important for any user looking to exploit the more advanced features of any device. The most important consideration to make in terms of storage space is how the device will be used. For example, if a customer is expecting to store a vast amount of media (such as films or music) on the device, then the best options may be either purchasing a handset with a high volume of storage space already in-built into the product, or selecting a device which allows expansions to be added as and when required. The two tables below offer some guidance when making these assessments. The first table explains the requirements of some of the main uses for smartphones and mobiles, while the second table details the various storage options currently on the market. eBay offer a wide range of mobile smartphones with a high storage capacity such as iPhone 6s and the Samsung Galaxy S7.
| Usage: | Primary Requirements: | Optimum Capacity (GB): |
| --- | --- | --- |
| Communication (telephone & SMS): | Traditional operations such as voice calls and text messaging require little or no storage space. A phone which will be primarily used for these tasks is likely to operate efficiently with even the lowest capacity memory. | <5GB |
| Web Browsing & Social Media: | When using a smartphone or mobile handset to browse the internet, connect to social media, or send email, an extra level of capacity may be beneficial for performance. Sending photographs and videos, loading webpages, and receiving messages will all require a degree of storage space. When internal storage nears a full capacity, all operations begin to run slowly. Ideally, a phone used for social media and web browsing will have sufficient internal storage or a reliable, cloud-based service providing fast access to web-based storage facilities.. | 10-20GB (Internal or cloud-based) |
| Photography: | Most modern handsets include a camera. Many of these are precision devices boasting more than 5 megapixel photography. While the quality of these photographs may be incredibly high, storing more than a few at any one time may be a problem for a phone with low capacity and without the option for expandable memory. The ideal solution is MicroSD memory cards, as these can be removed when full, then stored externally or transferred to a home computer or laptop. | 20-25GB (MicroSD or Cloud-Based) |
| Video (Filming): | Many advanced smartphones and mobiles include high quality, HD video cameras. If shooting video is a primary interest, then the highest capacity storage system is essential. Reliable MicroSD cards with the fastest access speeds provide a versatile solution. When filming extended durations of HD film, filled cards can be removed and replaced, and filming can continue. | 32-64GB (MicroSD) |
| Gaming: | With many of the newest games being made available for smartphones, portable gaming has become a major industry in its own right. The most advanced games can easily require upwards of 2GB of memory, so maintaining even a modest collection will swiftly consume internal memory and cause performance problems. | >20GB (MicroSD) |
Internal Memory:

Internal memory benefits from fast access speeds for efficient usage and ease of operation. They do not require add-ons to be purchased or fitted. The main drawback of internal memory is that all apps and operations will require some space for basic operations. As storage fills up with files and approaches capacity, the performance of a device may suffer. Internal memory can pose a significant limitation on the way a device is used, especially if there are no compatible add-ons and expansions available.

Cloud-Based:

Cloud computing is a system which provides off-site storage space. Customers use a service which allows them access to a server via the internet, which they can use to store files and data in their allotted storage allowance. Cloud storage is a useful solution for devices which do not allow for additional physical memory to be added or upgraded in an existing handset.

MicroSD:

MicroSD (secure digital) cards are removable flash memory cards which are ideal for portable devices, as the memory does not require a constant current to function. This allows longer battery life for handsets and longer shelf life for archived files. There have been several generations of MicroSD cards (known as classes). There are two important factors to bear in mind when selecting MicroSD cards: capacity and access speed. A high capacity card may be of little use if it operates slowly during constant use.

Class 2,4, and 6:

Each class of MicroSD card has provided an improved access time over its predecessor. For modern smartphones, the class 2 card is not appropriate and increasingly difficult to source. It is only suitable for standard definition images and video, with a slow access time of around 2MB/s. Class 4 and 6 cards offer faster access times (of 4MB/s and 6MB/s respectively).

Class 10:

Class 10 is a popular MicroSD card for its increased accessing speed (10MB/s) and additional features. Class 10 cards can film video and shoot HD images simultaneously.

UHS:

UHS MicroSD (Ultra High Speed) are the new generation card which are more expensive than older models, but boasting an unrivalled access speeds of around 80MB/s and larger capacity. With further developments, manufacturers expect UHS cards to eventually achieve 1TB storage space and access speeds of 312MB/s.
The drawback for current customers is the UHS cards are not widely compatible with every device currently on the market.
Buying a High Storage Capacity Mobile or Smartphone Online
One of the quickest and easiest ways of purchasing a high capacity mobile or smartphone is to shop over the web, using an online marketplace such as eBay. With fewer overheads than a store, and with a wider range of products than any shop could hope to offer, eBay provides both the greatest number of options and the lowest prices. Shopping online is fully protected with secure payments, and customers are protected by the distance selling regulations, meaning they are entitled to a full refund for any item which is faulty or mis-sold.
Finding High Storage Capacity Mobile and Smart Phones on eBay
Although the range of options available on eBay is vast, the site has been designed to allow for fast browsing of many different items. The products are separated into individual categories, meaning it is possible to limit search results quickly and intuitively. When searching for mobile and smartphones, the first place to begin should be within the generic handset categories: Mobile & Smart Phones, Other Phones, and PDAs. Virtually every appropriate item will be contained within these sections of the website. Remember too that some of the highest capacity storage devices are in fact external devices such as MicroSD cards. To purchase Flash memory cards along with a mobile or smartphone, it is useful to search the Mobile Phone & PDA Accessories and Replacement Parts & Tools categories.
Conclusion
With modern mobile devices offering such a wide range of features and providing versatile services, there is no single solution for a customer searching for a high storage capacity device. Every system has its strengths and its limitations, be it an internal memory, removable flash card, or a cloud storage service. Understanding how each system operates within a variety of circumstances is the key to selecting the most appropriate model. With the information provided in this guide, every customer should feel confident of choosing the right item for their needs and being able to locate their selection on eBay for a fast and efficient purchase.