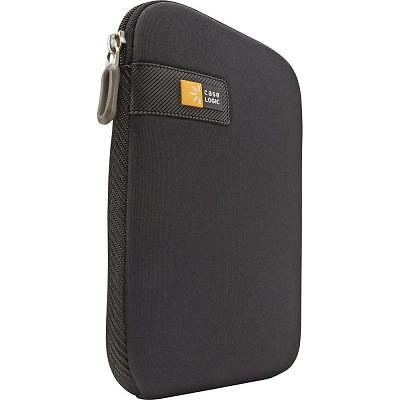 There is a significant variation in the features offered by the various smart covers available for protecting tablet devices. To make the right choice when buying a tablet cover, it is essential to properly research the differences offered by the current range of products. Smart cover packages offer more than just additional protection and functionality. Many of these also come with a range of accessories that can significantly enhance the experience of using the tablet. Before the purchase can be made, there is a huge variety of materials, styles, and designs to be decided on. The reward for a little patience and research into the above should be a tablet cover that should hopefully exceed all expectations and requirements.
Choosing the Right Design of Cover
Tablet covers come in a variety of different designs. A little consideration of how the device will be used should ensure that a cover is selected with all the features required.
Stand Feature
One of the most useful features offered by tablet smart covers is the ability to support the device in an upright position. Covers which offer this facility usually unfold into a triangular base, angling the screen for comfortable hands-free viewing. This is particularly useful for watching stored media when seated at a table or desk, such as when travelling by train.
In-Car Entertainment
Tablet covers are available which allow the tablet to be hung from the headrest of a front car seat to allow viewing by the rear passengers. These covers are aimed at providing entertainment for children while supporting and protecting the device. For this reason, many of in-car covers feature strong straps and house the device in clear protective plastic. In-car covers tend to be specifically designed solely for this application. Because of this, they tend to lack many of the additional features offered by more their more versatile counterparts.
Level of Protection
The amount of protection offered by the tablet cover depends on several design factors. As the level of protection increases, there is an inevitable decrease in how easy the tablet is to access. For example, fully waterproof covers are available, but as these are little more than sealable plastic pouches, they do have a negative impact on the tablet's sound quality, connectivity, and ergonomics.
Cover Construction
The two basic types of construction are soft and hard covers. Soft covers tend to be lighter, cheaper, and more versatile. Hard covers are heavier and more expensive, but do offer a greater degree of protection to the tablet device. Where a soft cover is preferred, but a reasonable level of protection is also desired, a neoprene cover may be the answer. Padded neoprene covers are available which offer a basic level of protection from both water and shock damage. The method of closure is another element of the cover's design which can be worthy of consideration. The most secure closure method is the zipped fastener. However, these can slow access to the tablet and can sometimes be prone to failure with extended use. Button clasps tend to last slightly better and also offer a fairly reasonable level of security. Magnetic clasps are very reliable, but are by no means the most secure method of restraining the cover's leaves.
Cover Style
Tablet covers are available in a variety of styles, from neon leopard print pouches to genuine leather wallets. Before committing to the purchase of a tablet cover, it is worth taking a moment to consider all the scenarios in which it will be used. A slightly gaudy or frivolous cover may seem appealing, but will not seem quite such a good buy if it feels slightly embarrassing to produce at workplace meetings.
Built-In Features
A truly smart tablet cover should boast additional hardware that enhances the experience of using the device.
Built-In Speakers
Many covers offer a set of more powerful speakers to boost the tablet's sound quality. This can seem like a useful way to improve the viewing experience offered by the device; however, their effectiveness in this role can be somewhat limited. Battery powered speakers usually offer only a marginal improvement in volume over those of the tablet itself. Cover speakers also tend to be fairly cheap devices which usually cannot match the tablet's sound quality. However, the advantage they do offer is in extended battery life, not just for the external speakers themselves, but also for the tablet device, which no longer as to power the sound output.
Built-In Keyboard
One of the biggest drawbacks of the tablet concept is the relatively low input speeds attainable with a touchscreen. For this reason, many tablet smart covers have the option of a built-in keyboard. These devices are often complete miniaturised versions of a full-sized computer keyboard. However, although they can greatly improve the input speed possible with the device, they do not convert the device into a highly portable workstation. In use, the keyboard's smaller keys feel cramped and their limited action does not offer the feedback required for typing at speed. However, for sending emails and editing documents, they do represent a significant improvement over the touchscreen interface.
Bundled Accessories
Many tablet covers come with a package of accessories.
| | |
| --- | --- |
| Speakers | Speakers may be built-in to the cover or supplied as an external docking station. Built-in speakers are usually powered by smaller watch type batteries offering relatively short battery life and cannot be rechargeable. |
| Keyboard | Keyboards are usually either highly miniaturised or of the fold-out design. Miniaturised keyboards are often too cramped for adult hands to easily use. Fold out keyboards are more cumbersome to transport but in use can at least offer a moderately acceptable typing experience. |
| Headphones | The performance of a set of headphones bundled with a cover is unlikely to be overly impressive. However, they do at least allow the device to be used in situations where the use of powered speakers would not be acceptable. |
| Mini HDMI cable | Allows the device to be connected to larger audio-visual devices for enhanced media playback. Gold connectors are usually an indication that the cable will offer reasonable performance. |
| Memory card | The SD cards bundled with tablet smart covers invariably have rather small capacities. However, they can make a useful backup card and can also provide a convenient method of physically passing information to a friend or colleague. |
| Stylus | A capacitive stylus allows touchscreen options to be selected more quickly, while also minimising damage to the surface of the screen. |
| Lanyard | A lanyard allows the cover to be secured around the wrist, reducing the likelihood of tablet becoming lost, stolen, or damaged. |
| Carabiner | An effective deterrent against tablet theft, a carabiner is a spring-loaded metal gate that allows the tablet cover to be securely attached to the inside of clothing or bags. |
Conclusion
Provided a little thought is given to the purchase beforehand, it should be easy to make the right choice when buying a tablet smart cover on eBay. Properly considering the daily role the tablet will play and the situations in which it will be used will allow the selection of the best cover. By deciding beforehand which features and accessories are important, it should be easy to identify the smart cover which can best enhance the experience of owning and using the tablet.