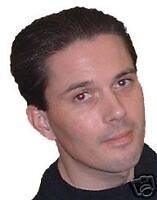 These days you will find the best deals from small independent developers - see my software titles! You should expect to be able to download a FREE trial of the software you are thinking of purchasing, that way you can get a real idea before you part with your money.
Customer Support and service is very important to use and it is for that reason we are online for at least 12 hours a day - we even have LIVE support from my website.
A dedicated website should always be expected from a serious software provider - after all, where do you go for the latest news etc?
When buying Software make sure you buy from an authorised seller and not from a "Quick Quid" seller - some ebayers do buy genuine software and think they can sell it on to recoup their investment.. They DO NOT have an activation key which will work on somebody elses computer - most software developers use the same protection system as in this current climate of Piracy they feel that adequate protection is worth it's weight in gold.
Look out for FEEDBACK - thats always a good indicator of a good seller.
Lastly - Go with your "Gut" feeling on anything - thst's another good indicator.
Wishing you Prosperity - Nik Grey.