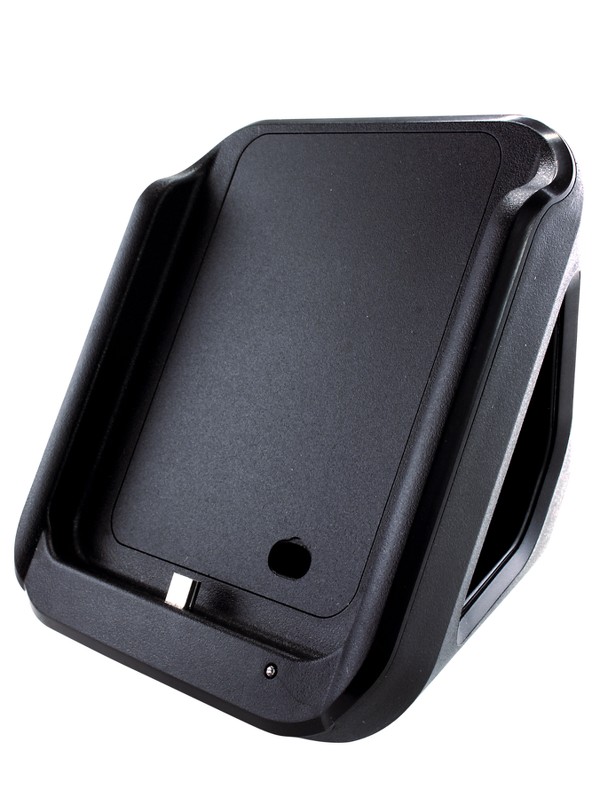 Any mobile phone user will be well aware of the importance of keeping their phone charged up as much as possible through the day. When a warning flashes up on the phone to indicate that its charge is running low, it is time to connect it up to a charger pronto. Failing to do so may result in an ultimate loss of power at an inopportune moment, such as during an important business call or while using a map function to get from A to B. With a variety of potential chargers to use, however, it is easy enough to ensure that there is always a potential power source available with a little planning.
About USB Portable Battery Chargers and Docks
USB chargers are generally used to plug into a computer or laptop to generate charge. In order to use one, the power source must be switched on. In the case of a laptop, the charger will drain the computer's battery more quickly as it draws charge into the phone's battery. As such, it is often best to use USB chargers with power sources that are plugged into the mains, and on charge themselves. Some USB chargers can also be connected to compatible plugs, and then plugged into the mains power socket themselves. These chargers can, therefore, be used for both fixed and mobile charging: when in the home or office, they can simply plug up to the mains; when out and about, they can be fixed up to a laptop to draw charge.
Why Use USB Chargers?
Given the multiplicity of products which require electronic or battery charge to function, it is wise to invest in a USB charger. USB chargers have a variety of advantages that make them excellent additions to the charger family.
They Are Small
First and foremost, USB chargers are small and compact. Other chargers, such as wall chargers and car chargers, will generally be a lot bigger, and take up more space. Wall charger have a node at one end to adapt the AC (alternating current) power from the plug socket, into DC (direct current) for the phone battery. Car chargers, on the other hand, have large units that fix into the DC socket on the dashboard. USB chargers, however, have no need for all of this. Instead, they simply consist of a short wire with two small connections at each end: one USB connection to fix into the desktop or laptop computer, and another connection at the other end to fit into compatible phones. As such, they can easily be transported around without any trouble at all.
They Are Quick
The speed with which the USB charger will supply sufficient charge to the mobile phone battery will depend on the charger itself, but generally they can be very quick. When shopping, it is always a good idea to closely check the output of any charger to make sure that their phones are charged up nice and quickly.
They Are Versatile
As mentioned, USB chargers can be charged via the wall, as well as with any computer. Wall chargers cannot be used in cars, and car chargers cannot be used anywhere in the home or office. USB chargers, however, can be used with any computer, anywhere in the world, and can be plugged into a variety of different plugs to fit various different sockets around the world as well.
They Are Convenient
The above points all suggest that USB chargers are highly convenient. They can be kept in bags for when they are most needed, can be constantly plugged into desktop computers at home or in the office to allow for quick recharges, and can be kept in pockets in laptop bags to make sure that there is always a way to charge a phone when at work or study.
Shopping for USB Chargers
There are several things to consider when shopping for USB chargers, notably where to buy them, whether to buy them branded, and how to get them at affordable prices.
Where to Buy USB Chargers
A huge range of online retailers and electronic stores will stock USB chargers, and they will not be difficult to find. However, it is important to review potential retailers to ensure that they are reliable. Having to wait several days to receive overdue chargers is a pain, so always check a company's delivery policy before buying.
Branded or Unbranded?
Branded USB chargers will be made by well-known phone manufacturers and other brands. As such, they carry a seal of quality and will generally guarantee any purchase with warranties. Unbranded chargers will, however, be made by lesser known manufacturers and will, generally, be lower quality and less expensive. Especially when buying an unbranded charger, it is wise to check with any sales person or reviews regarding other users' experiences with the charger. Some may be more effective than others. It is of great importance to remember to check the device's compatibility with the mobile phone in questions.
Prices
As mentioned, USB chargers are not expensive. In fact, they are generally very cheap, so this shouldn't be an issue for too many people. However, those who wish to save money should compare as many products as possible to find the best prices: there is no better money saving method than this. In addition, since they are so small they generally do not carry high postage and packaging costs, and many will ship for free. However, always be sure to check this with each retailer.
Compatibility
The most important thing for any shopper to do is to ensure that the connector at the end of the wire is actually compatible with the right phone brand or make. There is no need to worry about the USB end - this is a universal connector that will work with any laptop or desktop in the world - but it is crucial to ensure that the other end is appropriate. The types of phones that are compatible with the charger will be listed within the item description on the retailer's website, so always check this carefully before buying.
Conclusion
USB chargers are both versatile, convenient, small, and quick. For these reasons alone they are worth a buy, and can make excellent back-up chargers when no mains or car chargers are available. Due to their basic setup and cheap prices, buying them isn't difficult: just make sure that they are compatible with the right phone before doing so.