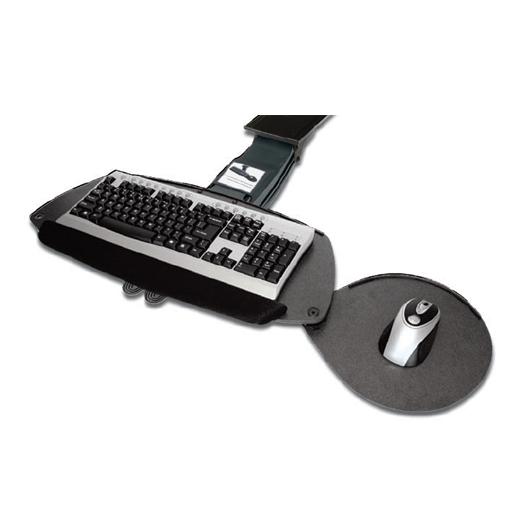 Desktop computers and laptops come with numerous accessories attached to them and users often cannot imagine living without them. As a rule of thumb, computer accessories are all devices attached to a desktop computer or laptop that are not actually part of the machine. In order to carry out various tasks in an efficient way, a computer should be equipped with a range of basic and advanced accessories.
Some of the most commonly used laptop and desktop accessories include speakers, headsets, scanners, printers, cases and covers, webcams, microphones, DVD recordable drives, modems, and gaming equipment. All these may improve the user's experience considerably, but the downside is that these accessories may be expensive. Computer owners who are looking to purchase several accessories for laptops or desktop at once may find that the cost is quite high. By learning more about how to purchase used computer accessories, buyers can get the same quality for a fraction of the price.
Basic Tips for Buying Used Laptop and Desktop Accessories
With the increasing price of laptops and desktop computers, there is no wonder buyers are not keen to spend even more money in order to buy basic and advanced accessories for their machine. Those who do not want to deprive themselves of the benefits of using such accessories can choose to purchase them used instead of brand new. The first thing to do is to compile a list of all the various accessories one is interested in buying and look for used ones either in specialised shops or online. A list can help buyers make certain they only purchase something they actually need and do not waste any money in the process.
Shop Around
One of the most valuable tips when it comes to buying used laptop and desktop accessories is to shop around. Buyers on the lookout for great deals on used computer accessories should have a look at a variety of products and compare them, both in terms of technical specifications and price. Examining the offers of several retailers often increases the chances of finding low prices for a certain accessory. In addition to making it easy to find very good prices, shopping around gives buyers the chance to stumble upon special deals.
Look for Generic Brands or Products with Minor Imperfections
Many buyers who are looking for products that can bring them the best value for their money choose to buy unbranded products, as in most cases these are considerably cheaper than their branded counterparts. However, generic brands may not offer the same quality and one can actually be better off buying used branded laptop and desktop accessories. Finally, buyers can save a lot of money if they opt for used products with minor imperfections that do not affect functionality. Thus, if you do not mind the keyboard you buy has a few scratches or shows some minor signs of wear and tear, you can save some money.
Categories of Laptop and Desktop Accessories
Many of the used laptop and desktop accessories one can find online are actually brand new, but classified as used because they are not the latest models, are refurbished, or have been bought but never made it out of the box and users are trying to get rid of them. From microphones to laptop protective cases, there are numerous accessories one can choose from. The chart below illustrates the main categories of used computer accessories one can purchase online.
| Category | Types of Accessories |
| --- | --- |
| | Combination locks, key locks, security cables, motion sensor locks |
| Audio Accessories | Over-the-ear headsets, wireless headsets, Bluetooth headsets, earbud headsets, canal earbuds, ear-pad headsets, speakers, microphones, external sound cards |
| | Memory card readers, card adapters, USB flash drives, external hard drives |
| | Sleeve cases, briefcases, trolleys, portfolio cases, backpacks |
| Video Accessories | Webcams, TV tuners, HDMI cables |
| Printing and Scanning Accessories | Inkjet printers, laser printers, combo printers, scanners, multifunctional printers |
| Connectivity Accessories | Keyboards, mice, cables |
| Power Accessories | Spare batteries, replacement chargers |
The above are just some of computer accessories you can buy online. Of course, you can feel free to browse a few specialised brick and mortar stores or even thrift shops in search of such products, but chances are you can find what you need quicker, and often at a better price, online. When shopping for laptop and desktop accessories online, the number one rule is to check the condition of the item by reading the product description carefully and having a close look at the photos provided by the seller.
How to Choose the Right Used Accessories for Your Computer
Many computer accessories are universal and work fine with just about any type of laptop or desktop computer. However, there may be some compatibility issues, especially if you are trying to hook up an older accessory with a newer system. For example, if you are interested in purchasing a new pair of speakers, you should make sure the sound card of your system is compatible with the speakers before spending any money. Buying high definition speakers when you have a basic sound card on your laptop may not bring you the sound quality you may be hoping for. In this case, you may want to look for a speaker package that comes with a compatible sound card.
In the case of components that you are using heavily on a daily basis, such as the keyboard or the mouse, the top priority should be comfort. Before spending your money on a used keyboard for example, you should make sure it fits well to your typing style. If you spend a lot of time typing, you can choose an ergonomic keyboard that allows you to rest your wrists as you work.
If you cannot decide between several similar accessories for your computer, doing a side by side comparison can help you make the right choice. Making an educated decision when shopping for used computer accessories is important especially when it comes to expensive items. Reading several reviews of a particular product may also be of help.
Getting a warranty for used computer accessories may be a bit tricky, but it can be done. Many sellers offer warranty for used products, especially for the more expensive ones, so you should be able to get your money back in case something goes wrong. In addition to that, you should also check out the return policy of the seller you are buying the accessories from, just in case the accessories do not fit your needs.
How to Find Used Laptop and Desktop Accessories on eBay
Once you have decided on the type of laptop and desktop accessories you are looking for, it is time to search for great deals on eBay. In order to do so, type the name of the item you are interested in into eBay's search bar and browse through the results. If the results you get are too numerous, you can simply narrow them down according to your preferences. For instance, you can refine your search for used webcams and choose to see only wireless devices within a certain price range.
With so many sellers to choose from on eBay, you may quickly find out that the same product is available from several sellers. In this case, you should not simply choose the one with the cheaper price, but also pay attention to the condition of the item and the reputation of the seller. For the last bit, make sure you read a couple of reviews left by previous buyers.
Some laptop and desktop accessories may be bulky and thus the delivery price may be a high one. This is the case for example when you are looking to buy a high definition sound system on eBay. In order to save some money with transport, you can either choose to buy from a local seller and have the item delivered cheaper, or you can choose a seller who allows buyers to come and pick up the product in person.
Conclusion
Computer accessories are essential in order to enjoy all the features of the laptop or desktop at the fullest. The accessories are often used for optimising the sound coming out of a computer, sharing movies, storing data, communicating with other people, and more. Unfortunately, computer accessories are small and often fragile. They can be lost or get broken rather easily and replacing them may be expensive. Buying used laptop and desktop accessories may be a cheaper alternative.
Just like in the case of a used laptop or desktop, used accessories are a good way to be well equipped without spending a fortune. Computer technology is evolving very rapidly and computer enthusiasts constantly sell their equipment. Buyers on a budget can turn to used computer accessories and make no compromise on quality. eBay is a good place to start the search for used laptop and desktop accessories, as the website offers a large selection of such products available from sellers from all around the world.