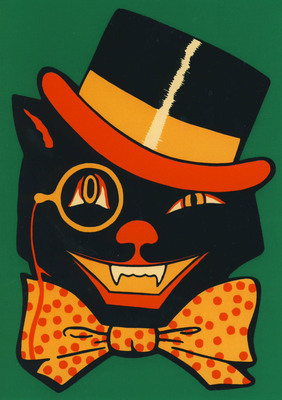 Paste a YouTube Video URL
GLADCATS USED AND VINTAGE CLOTHING GUIDE

As lifelong vintage fanatics we think we can offer a few hints and tips to help you make informed decisions when buying used, vintage and classic clothing online. We know what its like to be disappointed, so reading our guide just might help you to shop more safely and enjoyably.
Towards the end of this guide are more general comments about shopping on eBay and eBay Sellers that you may find helpful. W intend to add to this guide as and when we can. It's a big subject!


Searching for items - Ebay Categories.
In their wisdom eBay have over complicated their search features with a mechanism called ITEM SPECIFICS. This means that to help you find an item; sellers have to fill in a list of specifics that is far too standardised to be of much relevance to a vintage clothing seller. For instance, most of the makers no longer exist so do not appear in a drop down brand menu, next, a tweed jacket may have all the styling and features of a 1930's jacket, but was made in the 60's or 70's, which still makes it vintage, but certainly not of the styling the prescribed period is best known for, so search more widely to find the gems, don't you be too descriptive, search within more general terms. Search results will also be skewed by a seller's 'performance', this will be prejudicial to some good sellers well worth visiting, so again, search on broad terms initially or you may miss out

Sizing.

One of the riskiest parts of buying online?
It can be, but any seller worth their salt will provide comprehensive highly accurate measurements, and will be happy to provide even more on request. Check the appropriate measurements on an equivalent item you have already, go to the trouble, pick up a tape measure, compare the measurements with something you have already, ask as many questions as you need before bidding or buying, if you don't get a response, shop elsewhere if you don't want to take a chance. It's not a sellers fault if you don't do the groundwork, if their measurements turn out to be inaccurate, there should be no problem over getting a refund. If you were wrong, ask if you can exchange it or try re selling the item on eBay yourself, you might even get more for it. The seller might let you use the original pics and description, but ask first.
Manufacturer's sizes vary with both vintage and new items, so it is important to check the detail. If you take the trouble, sizing should work out fine. I am amazed by the difference in the number of items I have bought for myself that are not the size or measurements described. Feedback comments will often reflect on the accuracy of a seller's description and measurements, so see how their other customers are doing in this respect

I got my item but the colour is different?
Pro sellers go to extraordinary lengths to get it right, but…..monitors vary. Allow for some difference; if your purchase is 'colour critical' ask questions BEFORE bidding.
Some sellers for various reasons, cannot easily produce good or accurate pics, I have bought items that are TOTALLY different in colour, if the pics are obviously not good, question the seller, or be pragmatic about what arrives.

Condition
Professional sellers will always go to the trouble of giving details about the condition of the item. Broad statements like 'we sell vintage items so expect wear etc' as a 'catch all' do not suggest that much time is spent per item before listing. If all you want is a look or style for not much money perhaps you won't mind if the item is not in very good condition, but if you are looking for an excellent 'piece', be wary or you might be disappointed.
Always budget for dry cleaning an item when you receive it. In our case we clean some items and state so but not all. It is increasingly expensive to sell on eBay and good vintage items cost ever more to buy without adding cleaning costs to every item.
From experience we know that LININGS are usually the weakest part of any vintage garment. We reject hundreds in the process of selecting those that we buy, but don't be put off by those that do have some issues, for example, a 50 year old Harris Tweed jacket is something special, you could never go out and buy a new one like it. Sleeve linings, which usually come off worst, can be replaced relatively cheaply.
Odours
It is generally not true that underarm stains give off 'odours', most such marks look worse through age. As above if age related marks bother you replace the affected lining parts. With the best pieces it is well worth paying to have the entire lining replaced in time at a fraction of the price of a new jacket, of no doubt unequal quality. Effectively you are buying an 'Antique'. Again, the slightest defect will be mentioned by honourable sellers but even with great attention to detail it's possible to miss something.
Vintage and used items despite dry cleaning will not smell like new, I may seem to be stating the obvious but some people seem to be surprised. Airing is an obvious step too, with sheepskin and some leather items too, which are particularly prone to absorbing moisture; you can steam and air garments in a bathroom by running a hot shower/bath and closing the door. Vintage wax cotton items such as Belstaff and Barbour will inevitably not smell like new and even new wax items offend some nostrils. Have older wax items re waxed if you are not worried about them looking newer for a while, use fabric freshener on the lining, and or air, use them over a long period, if this is likely to be a problem for you, don't buy used or vintage wax items.


Moth Holes
As long as they are mentioned in the description, they can come with the territory , especially on very vintage items and 'tasty' cloths like cashmere, they should not rule out you making a purchase, and can be invisibly repaired in many cases, or be hardly noticeable, and the price of the item will usually be highly advantageous.
Even sellers are human, we can miss faults, despite the fact that each item we personally list goes through several inspection stages, but will gladly deal with any oversights in a friendly and professional way and so do most other nice sellers.


Honourable sellers will do all they can to describe and illustrate significant faults, that does not mean they won't make mistakes from time to time, and in such cases, just let them know and usually you will get a fair and helpful response.



Condition scoring.
In our case in the first place, we are HIGHLY selective about what we list at all, this is not true of all sellers, and often the presentation alone can be a warning sign.
Our rejection rate is very high. Listing individual unique items on eBay professionally is extremely onerous. We just cannot be asked to list substandard items, unless it is rare or unique in some way. Some of our items are up to 100 years old, and they are fair exceptions. Nevertheless we mention all and any faults we can identify.

Unisex?
There is an increasing trend to pass off women's jackets in particular as skinny, narrow fit men's items to cater for what has been quite a persistent fashion trend. If you don't mind it buttoning to the left, no problem, but you do need to be aware.

Skinny Fit
Check the measurements carefully, some pics show apparently narrow waisted items that have been pinned on the dummy to exaggerate the supposed narrow cut, you may be disappointed when it arrives and is 'boxier'

Cut
When thinking of buying an item, checking measurements is critical of course, but so is the Cut and Design. So focus on the waist width of jackets and ask questions about trousers. Some great vintage suits have flared trousers which aren't to everybody's taste but do consider having them narrowed, it costs very little and I have seen some outstanding outcomes where the jacket and waistcoat were crying out to be teamed with narrower cut 'strides'.

Search Terms

Tweed
An awful lot of sellers call some suiting cloth TWEED. It's not; it's usually a wool worsted or wool blend.

Bespoke
This term is very misused on eBay, don't be misled, a bespoke item is tailored specifically for an individual and usually incorporates more detailed work and higher quality components that the more common 'Made to Measure' item, which is simply adjusted to fit an individual from an existing range. Bespoke also means that some of the measurements may be way off standard sizing so check the details carefully. Also if a bespoke jacket has working cuff buttons and can be very difficult, or impossible to alter the sleeve length

Crombie Coat
Now often used as a generic term by some sellers to describe an overcoat that even vaguely resembles the styling synonymous with a coat produced the cloth maker Crombie. Crombie do produce own label clothing. Other reputable companies produced coats made with Crombie cloth, and proudly include a label to that effect




Covert Coat
A Covert coat is a very specific item in its true form; it is not simply an overcoat with 3 side pockets and a breast pocket. A true covert coat is made from pure wool Covert cloth, and has several bands of stitching around the cuffs and the hem. It can come with or without a velvet collar, and usually has the pocket combination above, which can be straight or slanted. Traditionally it is a Topcoat not designed to be worn over a jacket like an Overcoat so check the measurements carefully.

Hacking Jacket
A true hacking jacket was originally designed for equestrian use, but true hacking jackets also have a place for normal use, see Bladen, John G Hardy, Lambourne, Pytchley to see what I mean. Lots of tweed jackets on eBay are wrongly given this description, they are not hacking jackets, they are Sports Jackets, or in the USA Sport Coats or Blazers.


eBay Sellers

eBay do not moderate the claims made by sellers about themselves, anybody can open a shop on eBay and pretend to be expert.
Returning items is really boring. Read any seller's terms and conditions BEFORE you bid or buy, this applies to any purchase on eBay. If you don't like the terms, don't bid, it's as simple as that.

Sellers Feedback
Is a good starting point. Whilst personally we think the system currently in operation is unfair, you can get a feel for a sellers overall commitment to their customers, and their ability to offer good items which are described accurately. It's worth bearing in mind that not all buyers are saints either and often spite comes through in feedback, you can't please all the people all the time however hard you try.
Whilst on the subject, we believe that feedback should only be left when a transaction is completed to the satisfaction of both parties. Paying a seller promptly on its own does not mean that a buyer should instantly receive positive feedback. Sellers do receive abuse.
Give a seller a chance to put things right, be fair with your comments by assessing the overall experience, there seem to be an increasing number of people, particularly those new to eBay, who are 'Trigger Happy', feedback works both ways so it matters to the seller how they are treated too. eBay sellers are subjected to the Detailed Seller Star Rating rating system. It is a very draconian system . Sellers end up paying even higher fees than the previous already very high fees, and their items may become harder to find in search as they are automatically given lower visibility, you may have to look even harder if you don't want to miss some great items. Most sellers only charge actual postage or indeed offer free postage (economy) but there really is no such thing as 'free' postage. So when you use the star system, you are rating the service. efficiency and charges levied by the shipping system, NOT the seller, please give your sellers 5 stars on that if you can, you'll help to keep the prices down.
Last but not least, sellers of the highest calibre with hitherto unblemished records are likely to start receiving negative feedback from the small percentage of 'Auction Wreckers' a strange organism that bids with no intention of paying and leaves lunatic feedback, thankfully minority phenomenon, yes they do exist,and eBay will help the seller in some cases. Sellers can no longer leave negative feedback for unreasonable buyers so sellers are 'sitting ducks', don't be put off by a few obvious malicious negs or neutrals on the sellers feedback score. Make your own mind up by communicating with them in advance of bidding or buying if you have any doubts.

Returns
In the UK buyers are covered by the Distance Selling Regulations but note:

Buy It now Items can be returned for any reason within 14 days but check each seller's returns policy for the details, most will not cover all postage. eBay sellers are not able to offer equal terms to multinational companies that offer free collection etc, they are small one man businesses in many cases but are increasingly expected to off the same terms as giant retailers

Auction Items
Unless an item is not as described your rights are different. 'At The Fall of the Hammer' the item is yours. There is no room for 'Buyers Remorse' or 'Little Jimmy used my account without me knowing', 'My wife changed her mind' etc. eBay sellers in the main do not have the resources to offer unconditional 'try before you buy' returns policies. Some buyers are polite and thoughtful enough to enquire of the seller if they are seriously concerned that an item may not fit, before they commit themselves. This is by far the best way to proceed to save everybody time and money.