Buying Guide: Ford Focus MkII
The well regarded first-generation
Ford Focus
frequently tops lists of best used-car buys, but with a slightly higher budget (starting from around £3,000) you could be driving a nice example of one of the more up-to-date second-generation cars. Stephen Errity from Auto Express magazine is your guide to what to look out for and what to avoid if you're in the market for this top second-hand buy.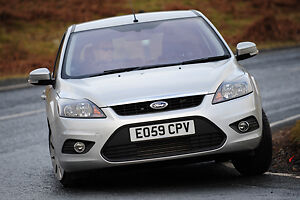 The Focus' major strength has always been how good it is to drive. With responsive steering, well sorted suspension and keen engines, even non-petrolheads will enjoy getting behind the wheel of this popular model. It's practical, too, especially in five-door hatchback or estate form. The second-generation car benefits from higher-quality cabin materials than its predecessor, and it's also one of the best looking models in its class. The boot is plenty big (364 litres in the hatch and 455 litres in the estate) and it's a quiet and comfortable car on the move that takes bumpy roads in its stride. With all this going for it, it's not surprising the Focus sold like hot cakes, so the used market is positively flooded with cars. This means you can afford to be picky - there's no need to pay over the odds for a sub-standard one.
Look out for scuffing or corrosion on alloy wheels, failed diesel particulate filters (which are expensive to replace) and beware of leaks from window and door seals - these have been known to let water in. Also, don't pay too much for a Focus. With so many available used, it's a buyers' market, so you should be able to bargain hard for the car you want. Three-door cars are quite common, but impractical if you frequently carry rear-seat passengers. Avoid any high-mileage ex-police cars or estates that have been used as commercial vehicles by small businesses or tradesmen.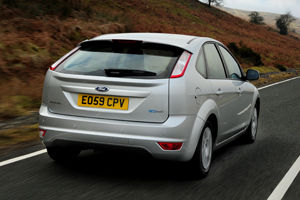 This really depends on how much mileage you do. If you're a regular long-distance motorway driver, seek out one of the TDCI diesels (available as 1.6, 1.8 or 2.0 litres). They're pretty robust and return excellent fuel economy, but beware of a common problem with the particulate filter, which can get clogged up if the car in question didn't regularly do long journeys. For this reason, drivers who spend more time doing short town trips will be better off in a 1.4, 1.6 or 2.0-litre petrol model.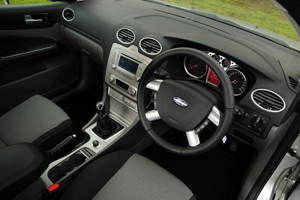 Add a caption
The Focus has a roomy interior
Click to Edit caption
The 1.6 is the pick of that bunch - powerful enough to keep up with traffic and climb hills with ease, without being too heavy on fuel. The 1.4 definitely feels out of its league at times, while the 2.0-litre is a bit superfluous. When choosing specification level, look for Zetec, Ghia or Titanium models - the lower-spec Studio and LX are missing a lot of kit, and some don't even have air-conditioning. Finally, we should mention the ST performance version, launched in September 2005. It's fairly expensive to run and insure, but delivers a thrilling drive thanks to its 225bhp, 2.5-litre turbo engine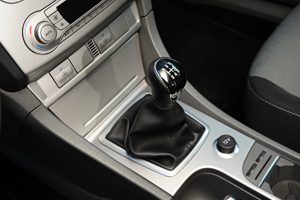 Add a caption
Gear stick and central console
Click to Edit caption
As mentioned above, £3,000 is where the good cars start, although you might get tatty, higher-mileage examples for less. Diesels are generally a little more expensive than petrols, while estates can command a small premium over hatchbacks. Boy racers looking for an ST model will need to shell out upwards of £5,000, but watch out for cars that have been irresponsibly modified or crashed. Paying around £7-£8,000 will get you into a clean, low-mileage example of the facelifted MkII Focus, which was introduced in 2007 and brought many improvements including a redesigned nose.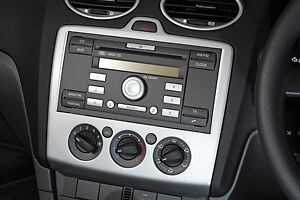 Add a caption
Interior entertainment system console
Click to Edit caption
Some would say there are no worthy alternatives to the Focus, as it's such a good buy, but you should still check out some similar models such as the Mazda 3 (which is in fact based on same chassis as the Focus). The VW Golf is an excellent contender, but used values are much higher than for the Focus, while those wanting ultimate in reliability can look at the Japanese duo the Honda Civic and Toyota Auris.