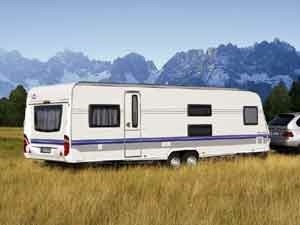 HOBBY CARAVANS, well who wouldn't..! Biggest and arguably the best in Europe, built like no other....

Now the Government have relaxed the 2.3m rule for width, you can tow all those superb twin axle Hobby's..... At 2.5m wide....

No you can't.... The only Hobby Caravan with twin axles you can legally tow in the UK is the 610 model, all the bigger ones exceed the maximum length rules, which didn't change with the width.
Also, you cannot tow the bigger ones behind a class 7 van with a GVW of 3500kg, the towing vehicle must have a GVW in excess of 3500kg, that is a ministry plated heavy van or lorry.
This isn't as some suggest, a grey area. This also applies to someone who says they can transport or deliver your caravan. Not towed behind a 4x4 as advertised in eBay or a 3500kg van.
"The law don't do anything about it, so what does it matter...." It matters when it's involved in an accident and your insurance is void and you are driving not in accordance with etc etc.
There are a couple of American 4x4 pick-ups that will legally tow as they are plated at a higher weight and the 413 series Sprinter, plated at 4600kg. A lot of people are confused by Gross Train Weight which on most big vans and some 4x4's is higher than 3500kg. However, the law states the GVW only.
Owning and towing the larger Hobby's, LMC's, Fendt's and the like is very attractive as they are a palace on wheels, but you can't legally tow them, unless you want to take a lorry......