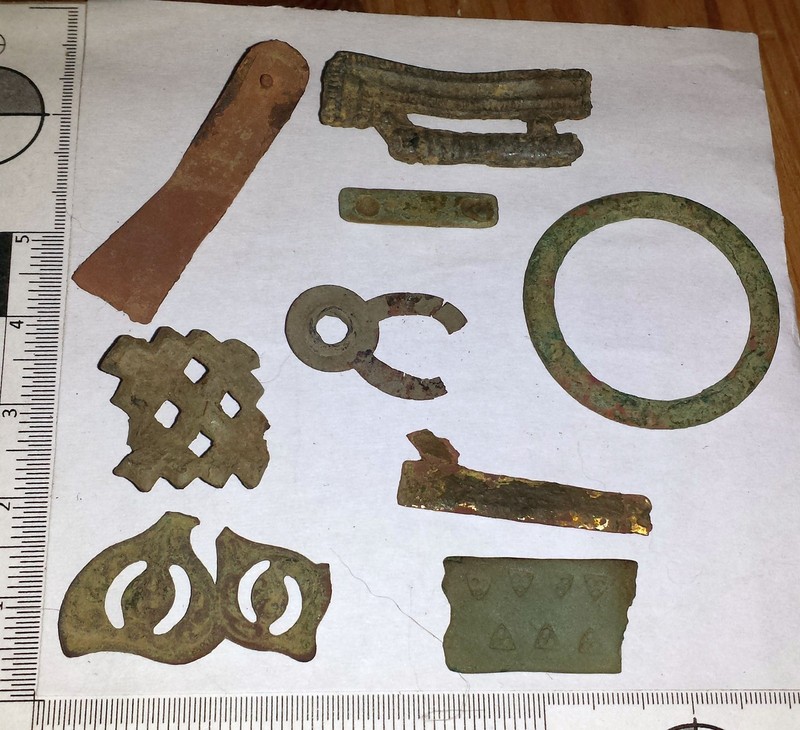 Metal detecting as a hobby
Metal detecting is a great, rewarding hobby which gets you out and about searching out the history beneath our feet, but before you take the plunge and buy a metal detector there are a few things you need to consider.
These include:
Where will you detect?
The detector and how much can you afford to spend?
Accessories you will need
Upgrading
Do's and Don'ts
1. Where will you detect?
The first is where are you going to detect. There are lots of parks, footpaths, woods, beaches and commons around us but you can't just go and detect anywhere. This is the biggest consideration because it is easy to buy a detector but not so easy to find somewhere to detect. You always need to have permission from the landowner before you go digging. Even some beaches are out of bounds so it is important to find out who owns the land you want to detect on before you start. Of course, you can always practice in your garden before you get a permission .
There are a number of clubs around which it may be possible to join and there is lots of information on the internet and forums which will help you on your way.
Different countries have different laws on metal detecting and it is also important to check to ensure it is legal in your country. There are 2 types places where it is illegal to detect in the UK. They are sites of special scientific interest and scheduled ancient monuments and detecting on these could see you facing fines or prison. Check before you detect.

2.The detector and how much can you afford to spend
It is possible to buy a detector for less than £100 but generally they will not provide you with a satisfactory result. The more you can afford to spend on a detector the better it will be. Although, it is better to spend a smaller amount to see of you like it before spending large amounts on something you may only use once or twice.
The most popular starter detector is by far the Garrett Ace series. Made in the USA they are great machines to learn on. The 150 and 250 are perfect starter machines and can be bought for about £190. They are so popular that the price second hand is not much less than that of a new machine, which is useful for when you want to upgrade in the future.
There are other makes around the same price range which also perform well. It is always worth reading reviews and if possible, visit a specialist shop to get a feel for the machine. Beware of really cheap machines from say Maplin as they will disappoint and be aware of big brands that seem too cheap to be true as they usually have something wrong with them or an unknown history.
There are some specific types of detectors for use on the beach and if this will be your main search areas then it will be worth considering one of these machines or a detector which will work well on wet sand.

3.Accessories you will need
As well as a detector there are a few other things you will need when out detecting. The most important is a digging implement. A standard garden spade will do as will a hand trowel. If you are only digging on the beach, a sand scoop is essential.
Another really useful piece of kit is a probe. These are mini metal detectors used to find the objects in the holes you dig. There are a few makes but the most popular is made by Garrett. My advice is to only buy these from reputable dealers as there are some fakes and if you are going to spend £80 on one you want to know it is real. Beware of the cheap Garrett listed and if in doubt, research the seller and the internet to know what to look out for for fakes.
A good pair of wellies and warm clothes in the winter and a good pair of gloves is essential whatever the time of year. There are lots of chemicals and other nasties in the ground to it is always advisable to wear gloves. I find the cotton ones with rubber fingers and palms are great and really cheap at around £1 per pair.

4. Upgrading
Eventually you will want to upgrade to get more features, more depth or a more powerful machine. Some detectors give you the flexibility to change the coil size which will give a boost to the machine. Look for these features before you consider buying one to give you options in the future. Alternatively, you can sell you machine on ebay and invest is a bigger, better machine. The next logical step is go for something in the £400-£600 price bracket such as the Garrett AT Pro, Cscope CS6MXi Nokta Velox, or £700+ machines such as the XP Deus, Technetics T2, Minelab E-Trac or the CTX3030. Always take time to learn how your machine works.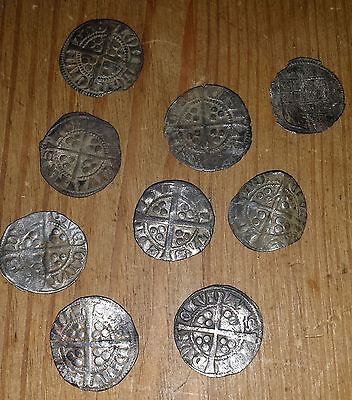 5. Do's and Don'ts
It is very important that you are familiar with the law regarding the reporting of finds and treasure in the country you are in. In the UK it is important that you familiarise yourself with the Treasure Act which defines the items you must report by law. If you are luck enough to find coins like those on the right, make you sure declare them to the right authorities.

These are the rules you must ALWAYS follow.

1. Always get permission form the land owner and make sure it is not an SSSI or scheduled ancient monument. Remember, woods, common land, parks, footpaths and beaches all belong to somebody and you must get permission before you dig.
2. Always fill in any hole you dig so it is as good as when you dug it up.
3. Report your finds to the land owner and the portable antiquities scheme.
4.Obey the country code.
5. Report any items which fall within the treasure act.
6. Do not dig up any bombs or other ordinance. Mark it and report to the authorities.

Most importantly, HAVE FUN!



Written by a BzzAgent as part of a promotion.