The first months of a baby's life are critical. He or she faces the challenges of a whole new world, and comfort is an important detail. This includes a comfortable crib setup with soft, plush items like cotton baby blankets for sleeping. When it comes to these plush items, parents have a choice of purchasing new or used cotton blankets.
Advantages of Used Cotton Blankets
It is no secret that raising a child is extremely expensive, and that is especially true when children are babies and quickly growing. Used baby products have a big advantage when it comes to saving money on expensive baby gear. When it comes to baby blankets, they are usually much easier to disinfect than items like toys and car seats, and that makes them popular used items. They often come in baby blanket bundles to help new parents quickly acquire what they need.
Disadvantages of Used Cotton Blankets
Some parents feel uncomfortable purchasing used products for their babies because young children are so sensitive to germs and infections. Even though blankets are washable, it still makes them uncomfortable to use blankets from unknown sources. With all the great cleaning products on the market, parents can put these fears to rest. The more realistic disadvantage is the condition of some blankets. Some blankets have frayed edges, tears, and stains. If visual appeal is important, then buyers need to carefully check the condition.
Advantages of New Cotton Blankets

New cotton blankets are much easier to shop for because the market does not fluctuate, and all items are in pristine condition. Parents can opt for personalised baby blankets as well as gender specific pink baby blankets or blue baby blankets. It is also easier to find specific sizes for baby cribs or for carrying around as security blankets. New products are definitely germ-free, although they still require laundering before using them.
Disadvantages of New Cotton Blankets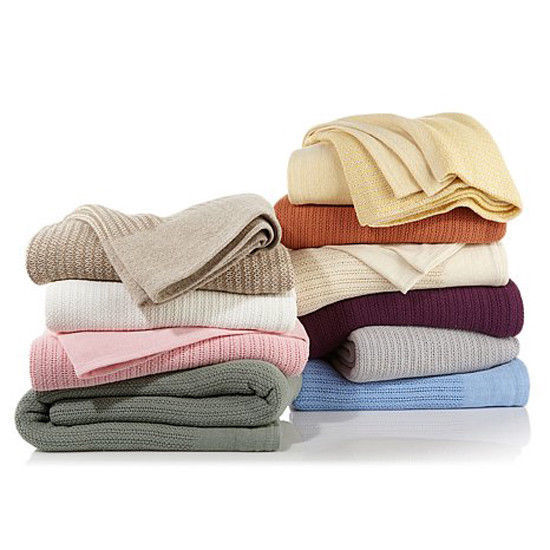 As usual, opting for brand new items generally costs more. Additionally, new blankets are sometimes not as soft as used blankets. Just like new sheets and bedspreads, new blankets are sometimes a bit scratchy. Parents may want to wash and dry new cotton baby blankets several times to soften them up.