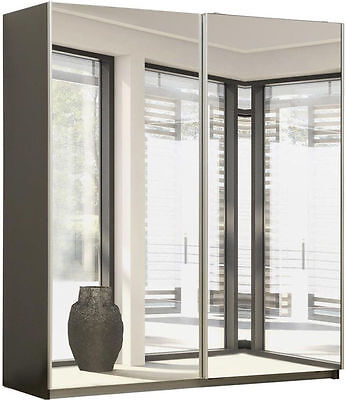 When it comes to bedroom storage space there are a multitude of options and a wide range of wardrobes to fit your exact requirements. We offer a breakdown of the things to consider when shopping for a stylish and practical wardrobe for your clothes and bedding.
Space: how much do you have? Measure up to be on the safe side.
Colour: buy a wardrobe that compliments your existing decor.
Storage: shelves, hanging space, drawers – strike a balance between the different storage options on offer to meet your needs.
Materials: wood, canvas, board, flat packed – take your pick.
Fitting: choose from free standing, fitted and movable options.
Read reviews: the experiences of others can often help in making an informed decision.
---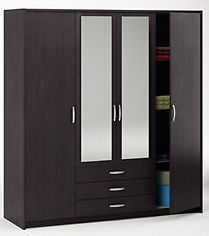 Wardrobes come second only to the bed in the list of essential bedroom furniture items. Just as in kitchen planning, it is wise to first work out how much space you have for a wardrobe and what type of look and functionality suits your needs.
Once you have decided on the style of wardrobe then considerations such as colour, materials, size and storage options can help you to pick out the ideal fit. If you need a unit that you can take with you when you move, then a standalone wardrobe is best.

Take an inventory of what you want to store and then use it to work out how many hanging rails and drawers, and how much cupboard space you need. Think more practically and you will find a wide variety of style options in your price range.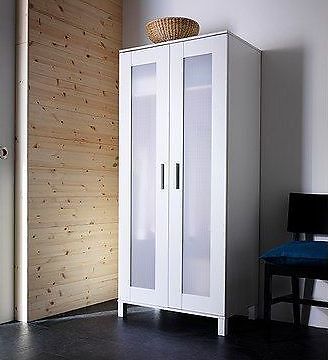 Work out your budget and you are halfway there already. There is little point in looking at a triple compartment, rich mahogany finish, antique piece if you only have the funds for something more modest. There are cost-effective wardrobe units that cost about the same as your weekly grocery shop, ready made or in flat pack assembly kits. Self-assembly on the whole is cheaper but potentially less durable than factory manufactured and fitted units. Mid-price units are affordable for most households and may be bought from a month's salary. While luxury wardrobes featuring larger compartments, lighting and multiple storage features, could require a loan or credit card purchase, but the reward is in quality, style and durability.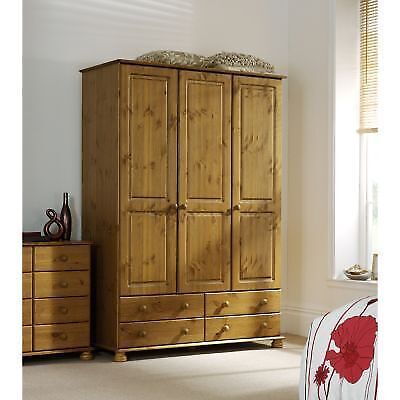 Consider the height of hanging rails before buying. A rail set halfway up the wardrobe with storage space above may not work to store coats, suits or long dresses. Work out whether you require wide, deep shelves over tall, thin ones. Shoes and other items could sit happily below a rail with trousers, shirts and skirts, or perhaps you would prefer to have dedicated drawers. Children's clothes and items, such as toys and books, need a very different solution to an adult's wardrobe that will store full-size items and bedding. A single wardrobe could be adequate, but larger double or triple compartment units may suit better. More than one type may be needed or a fitted unit may work out best for an awkward space. Room dimensions will play an equal part in your decision.
Room decoration may be quite neutral with light furnishings and curtains, and so allowing you tohave a free hand in the look and colour of your wardrobe. Modern, straight lined and clean minimalist designs would fit right in, as would a luxurious distressed, lighter-look wardrobe from a top-end cabinet maker. Darker furnishings or a love for antique furniture may lead to you choosing a vintage armoire. Taste in decor and creating a unified look for a room will heavily influence that final decision.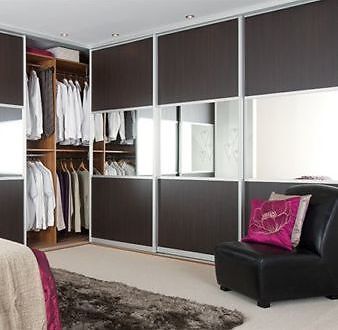 Standalone wardrobes are more versatile and less expensive on the
whole than measured and fitted units. They are more mobile and can be moved around should you wish to rearrange the room. Wardrobe makers provide accurate height, width and depth measurements for each one, so you can check that they will fit the space you have allocated for them. Always take into consideration skirting boards, radiator pipes or other obstructions.
A fitted wardrobe on the other hand can slot into any room. They can be made to any shape, to bend around corners or around awkward angles.
By installing a partition in an L-shaped room or using an existing space,
you can create a luxurious walk-in wardrobe with rails, drawers and shelves wherever you want them. They are tailor-made to your demands, but bear in mind they have negligible resale value compared with the installation cost.
In choosing a specific material for your wardrobe, you can predict how much you are likely to spend. At the bottom end there are excellent canvas wardrobes that will do a great job and last for years, or, flat-pack units in lightweight woods or board. Rich solid woods and veneer finishes are more expensive and panelling can be made in hard wearing oak, pine, birch, walnut or ash, among others. Built-to-fit wardrobes can mix wood with a steel or aluminium framework, mirrors, lighting and sleek smoked glass in a high-quality build. Whatever effect you want to achieve, whether modern chic, classic or ethnic, there are all sorts of materials to get a defined look.
Mirrored wardrobes create a greater sense of space in a room, while glass doors can be either transparent so you can see the contents or opaque and finished in different colours. Top quality non-fade smoked glass will stop the sunlight from leaching out colour in fabrics. Glass doors coupled with interior or exterior lighting can create another layer of atmosphere in a room.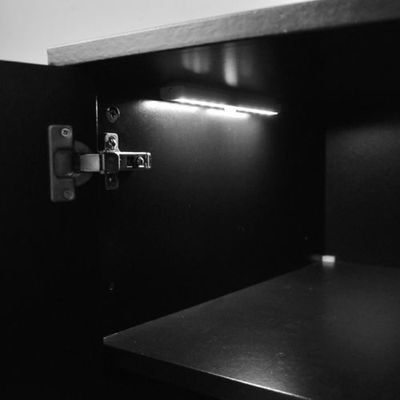 Look at drawers and compartments carefully to check size, width, depth and number. Think about what you will be able to store there (shoes, personal items or bedding). Whether you are shopping for flat-pack,
factory made or fitted units you should investigate reviews for details on hinge and drawer mechanism quality or try them out in the shop. If they perform badly now they will be a liability within a couple of years.
Fine details like the handles are important for style. How good they look
and how they feel in the hand is important. Doors may be sliding or bi-folding rather than traditional open outwards: better in tight spaces. Lighting, such as LED directional lights over each compartment or
internal spotlights with movement sensors that show clearly what is
stored, really make the difference and reward the investment.
---