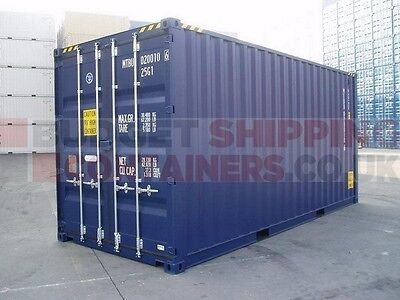 Size?
Budget Shipping Containers offer a wide range of shapes and size containers but as standard, all shipping containers are 8ft wide with two height types; DV (dry van) and HC (high cube) which are 8'6'' and 9'6'' high respectively. There are 3 common sizes on containers currently used by major shipping lines:
20ft Long x 8ft 6ins high – aka a 20ft standard container
40ft long x 8ft 6 ins high – aka a 40ft standard container
40ft long x 9ft 6 ins high – aka a 40ft high cube container
Whether you are a buying new, used or a refurbished container from Budget Shipping Containers, its most likely that one of the above 3 sizes will offer the best value for money for the space you get. 20ft high cubes are also available but usually at a premium cost (as the container ships are not a fan of this size box!) We can of course make containers to length by cutting larger containers down to size - our popular 'made to measure' refurbished options are 8ft, 10ft and 30ft. A standard container will have a single pair of end opening cargo doors but there are a ton or options to suit a range of storage requirements (such as side openers, tunnel containers, open tops), please contact us or see our website for a full range of containers.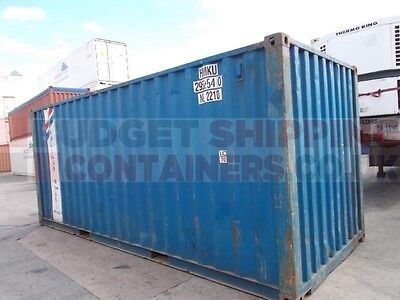 New, used or refurbished?
New containers offer the best long term value. They should last 2-3x the life of a used container, they will look a lot smarter and hold a better resale value should you want to sell them on in some years' time. All new containers come with a factory fitted lock box (padlock housing). Our high spec range also comes with 10 vents for reduced condensation build up and a varnished floor as standard.
Used containers from Budget Shipping Containers are guaranteed wind and water tight. They are given a professional check over and if needs be repaired to a good standard before they leave our depot so you are assured of a structurally sound container with good doors, door seals and good floor. Typically 10-15 years old, we cannot guarantee the colour you will get or the cosmetic appearance (see photo)
A Refurbished container is essentially our used 40ft container option, cut to the desired length and repainted in the customers choice of colour. This package includes a lock box as standard and our newly constructed 'flat panel' doors, as well as offering the original cargo doors if you prefer (additional charges may apply). Our refurbished options are very popular with Schools, Shops and Builders Merchants where the container will be on view to the public and the cosmetic appearance is an must. It is a nice 'middle option' between new and used. With refurbished containers, as well as cutting them to length, we can also add extras such as doors, windows, extra vents. See our gallery below and our website for more information.