Buying a mobile phone for children going to secondary school
Once your children hit secondary school a mobile phone is pretty much a must, if only for emergencies or to keep in touch. Choosing one, however, is a challenge. Your child might insist they need the latest Samsung Galaxy S5 or iPhone 6 while in your mind a £10 Pay-As-You-Go mobile will suffice. Where you end up should depend less on their urgings, and more on what you need and can afford.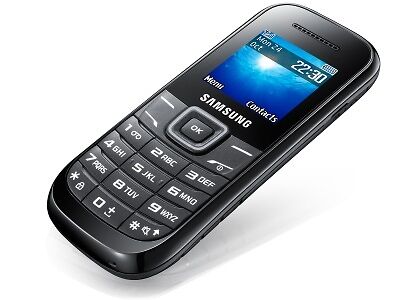 Cost
You can spend anywhere from £10 to £500 depending on whether you're looking for a simple, calls-and-text only mobile or a flagship smartphone, and on whether you go for PAYG, SIM-free or a monthly contract. Always start with what you actually want the phone for. If all you're interested in is staying in contact, then a basic phone that handles calls and texts will be fine. Anything extra is a bonus.
There are advantages to having a proper smartphone in terms of Internet access, email, educational apps, GPS location-tracking, maps and a better camera, but don't get too caught up. Your kids might push the homework angle, but they'll really spend more time sending messages with WhatsApp and playing Candy Crush Saga 2.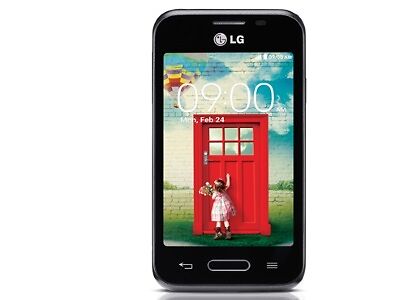 Build quality
The average teen or pre-teen's phone will spend most of the day in a pocket, bag or backpack, with a good chance of getting dropped. That's why it's worth looking for a phone that's solidly built, and if you do go for a smartphone look for one that feels tough and preferably has a Gorilla Glass or similar screen. If not, invest in a protective case.
Features
Again, don't get too caught up. Think realistically about what your teen or pre-teen actually needs, but also be aware that some budget smartphones offer better value than others. The screen is the most important aspect; you pay a premium for large, high-resolution displays, but some budget smartphones from major brands offer small, low-quality, low-resolution screens that make using them a pain. A 3.5in screen with a 480 x 800 resolution should be your minimum these days.
It's a similar situation with processing power. Some budget smartphones come packing a single-core processor and 256MB or less of RAM, which means they'll struggle to run many apps and won't feel nippy in general use. Dual-core and even quad-core phones aren't expensive these days, and will be much more future proof. 8GB of on-board storage is a sensible minimum, and if a smartphone can't muster that, make sure it has a micro-SD card slot to augment storage. Be aware that the cheapest phones might not support 3G mobile internet, let alone 4G, so if you're happy to trust your child with access, check.
A camera can be a nice extra, and may be useful for school, but don't worry about getting anything too advanced. The 5MP cameras built into budget smartphones won't take astonishing photos, but they're fine for everyday snaps.


Software
If you're buying a smartphone rather than a 'feature phone' (one that has a Web browser and camera but can't download apps) then software is a major issue. There are four main phone operating systems in use these days. iOS, as used on the iPhone, needs precious little introduction. It's a good-looking, simple to use OS and still has the best selection of apps. Android is a great alternative, but most manufacturers run their own interface or enhancements on top of the basic OS, and ease-of-use and functions vary. What's more, while Android has caught up with iOS on the quantity of apps, iOS still gets the best apps first.
Blackberry is losing popularity, and the software's main strength – superb messaging capabilities – has now been replicated by apps on other platforms. Windows Phone, meanwhile, is a great, easy-to-use OS, but one that suffers from a poor selection of apps. This isn't necessarily a fatal weakness, though. Nokia's Lumia phones come with excellent apps for the most common needs pre-installed, and a lack of games isn't something most parents will lose sleep over.


Contracts vs PAYG
How much do you trust your child not to run up a huge bill? Not much? Well, a standard contract isn't for you. That leaves you with two options: a capped contract, where calls can't be made or texts sent once a limit is exceeded, and PAYG. The latter is the safest and cheapest option, allowing you to control usage and avoid unpleasant bills, and most PAYG plans now support cheap bundles of calls, text or data, meaning you can top-up with £10 then prioritise. For many parents, texts make an effective means of keeping in touch, and your child can still use online apps – with appropriate controls – while back home on your Wi-Fi network.


Nokia Asha 210
eBay loves:
A decent keyboard and a bargain price
Watch out for:
It can't download and run proper smartphone apps
Nokia's Asha phones are more feature-phones than smartphones, but the better models give you email, Wi-Fi, social messaging and a camera at a bargain-basement price. While the Asha 503 looks and feels most like a proper smartphone, the
Asha 210
is slightly cheaper on PAYG and has a keyboard that's great for writing texts or emails. The 2MP camera is basic, but fine for simple snaps.
Nokia Lumia 520
eBay loves:
Having a solid, big screen smartphone on the cheap
Watch out for:
Windows Phone 8's lack of apps
The
520
is not as stylish as the Lumia 630 and it's being superseded by the Lumia 530, but you can't pick either of those phones up for under £60. For that money, you get a Windows 8 smartphone with a decent 4in screen, a dual-core processor, 3G, Wi-FI and a 5MP camera. What's more, you can add to the 8GB of storage with a micro-SD card.
Motorola Moto E
eBay loves:
The water-resistant splash guard and Gorilla Glass screen
Watch out for:
Performance is average and the camera isn't great.
Most Android phones under £90 aren't worth considering, but
Motorola's Moto E
is an exception. You get a bright 4.3in screen, a dual-core processor and a 5MP camera in a well-built handset running the latest version of Android, Android 4.4 KitKat. Style-conscious teens will like the replaceable Motorola shells, while you'll appreciate the tough design.
Motorola Moto G
eBay loves:
A large HD screen and good performance.
Watch out for:
The camera could be improved.
The biggest bargain in the smartphone world, the
Moto G
gives you 80% of what you'd expect from a high-end smartphone at roughly 30% of the price. That means a 4.5in HD screen, a quad-core processor and Android 4.4 KitKat, in a stylish, well-built body with customisable coloured shells. Its one weakness is the mediocre 5MP camera.