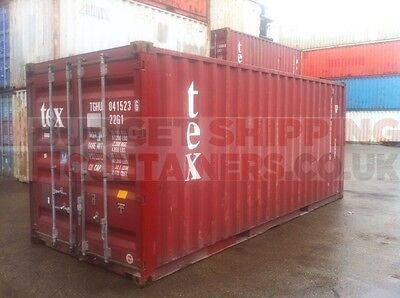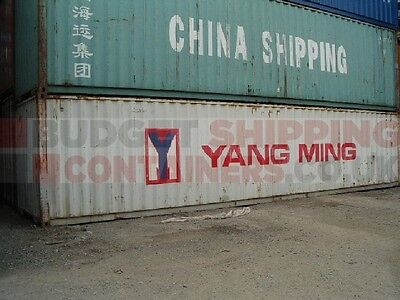 Export spec containers?
Budget Shipping Containers offer many CSC plated containers and keep them in stock. A CSC plate, in short, is a metal plate on the shipping container doors, a bit like an MOT for a shipping container which tell the ports and shipping lines that everything is in good condition with the shipping container and that its safe to lift when loaded or put into a container stack without risk of the container structure failing (because when they're stacked on the ship, if one goes, they all go!) They come in 20ft DV, 40ft DV and 40ft high cube options (standard 'DV' containers are 8'6'' high where as HC's are 9'6'') and they are all 8ft wide. Our CSC plates generally valid for a minimum of 6 months on used containers and 5 years on new 'one trip' containers. If you need any information on containers please feel free to get in touch with us or visit our website.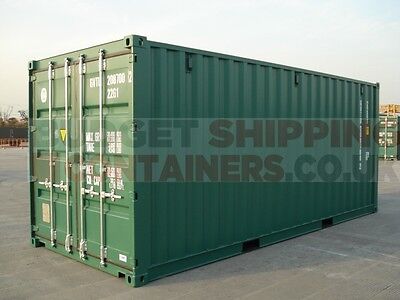 Do you need to buy one?
If you just want to ship standard household goods from A to B globally then you may not need to actually purchase a container. Usually a good Freight Forwarder will lend you a free container as long as you book a slot on one of their boats – this will normally work out as the most cost effective option. You may however want to purchase your own container if you intend on keeping your goods in it, intend on selling it for a profit or even intend on converting it into something special when it reaches its destination. Recently we had an enquiry for one going to Africa with the intention to convert it to a 'container bar' when it arrives. Another reason you may need to purchase a container for shipping is if your destination is somewhere the shipping lines don't want their containers going (typical examples are areas with unstable governments, central Africa or S American destinations, small island locations or the polar regions) If the penny has just dropped and you want a freight forwarder, not a container company, there are hundreds across the UK and they can be found on yellow pages, Google or BIFA the industry association website. If in doubt, please contact us and we'll point you in the right direction. Alternatively there is more information about shipping and shipping container prices on our website.

DNV Equipment
Budget Shipping Containers also offer offshore DNV spec shipping containers built specifically to service the offshore industries and designed to withstand the toughest environments in the world. Made of stronger steel and much stronger corner castings than a standard container. Specifically designed to offer cargo the best possible protection. All our offshore containers are built to meet DNV 2.7-1 certified standards and we make available copies of production and sling test certification. They are completely traceable constructions. Please contact us for prices of DNV Equipment.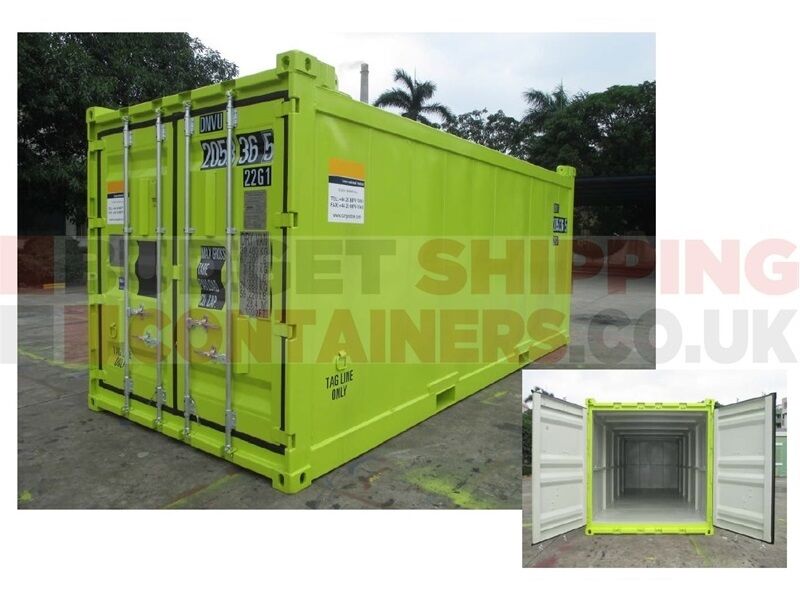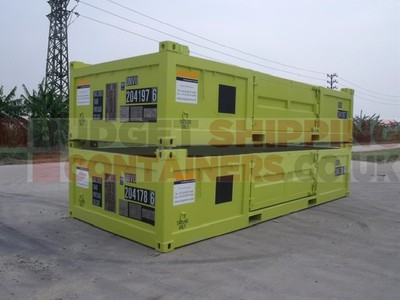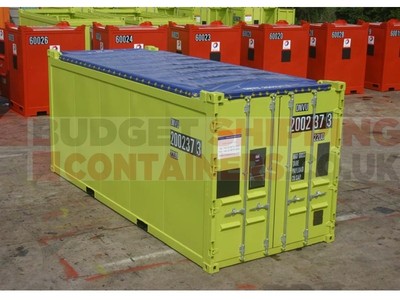 Add a caption
20ft DNV 2.7-1 Shipping Container, 20ft Half Height DNV Shipping Conatiners and 20ft Open Top Shipping Container