It's still possible for you to get an item you want even if you lost out on a last minute bid!!
Have you ever lost out on an item on a last minute bid from another buyer?
Well this may mean that you still win e ven though you lost out on the bidding....
A great way for you to still get what you want even though you may have lost out in an auction is to message your seller making them an offer with a slightly higher bid than the other buyer which you lost
to. It
doesn't have to be significantly higher,it can just be £2 more than the other bidder. Most sellers will accept this offer due to Ebay's low margin profits and high fees. However this doesn't always work as that there are sellers that want to be loyal to their customers. However in most cases the seller will accept a higher offer.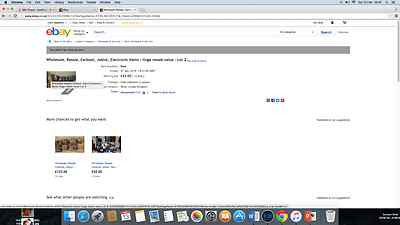 This was the bidding that i lost last minute...
I lost out on this bidding in the last 30 seconds before it ended.
However i still messaged the seller making them an offer for £45 instead of £43 which was what the price the other buyer had won at and the seller accepted this offer so i picked my goods up the next day.
SO WITH MY SOLUTION EVERYBODY HAS A CHANCE TO GET THEIR ITEMS EVEN THOUGH THEY LOST ON THE ACTUAL BIDDING.

TRY IT FOR YOURSELF TO SEE IF IT WORKS.....