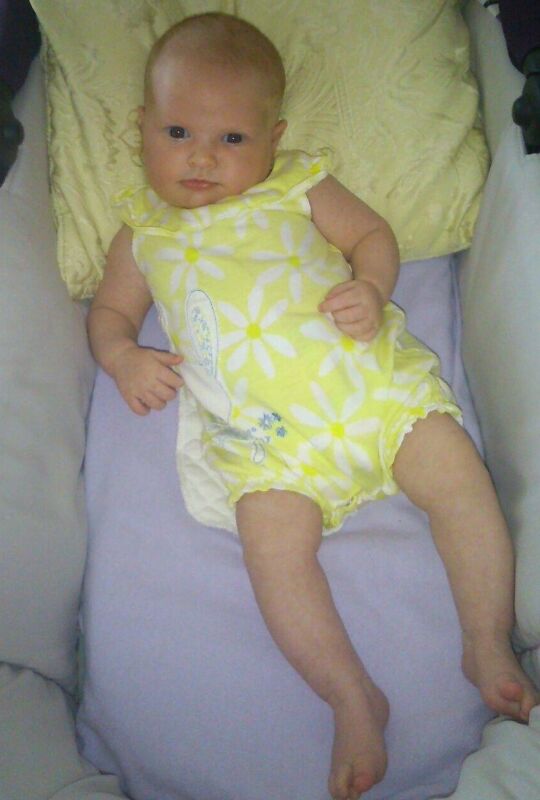 My daughter Sofia is very long! She was wearing 3-6 month baby grows at 5 weeks old. We have struggled to find clothes which fit her and that last longer than a few weeks but have learnt some lessons on the way!
1. It's fine to buy boys clothes! They are generally longer and have toe room for leggy babies! We have bought some beautiful boys clothes such as green and bright blue baby grows! Also measure your daughters length because a lot of sellers now put length on their items to help with longer legged babies!
2. Buy play suits and baby grows with no feet! Socks will become your best friend and it will give you more time in clothes before having to re-stock! Baby grows ride up and pinch toes but footless ones can ride up and your little one will be comfortable in fluffy socks!
3. Try not to buy baby grows which fasten horizontally! Straight buttons down the front are easier to get on for longer legs. We really struggled with the right leg every time with the wrap over style. We now steer well clear of them!
4. If your buying new or pre-loved clothes, my recommendation is that both Next and M&S are generally longer in the leg and body than other stores. They also wash better too! However my all time favourite baby grows are from Morrison's Nutmeg collection! The basic plain white baby grows are beautiful and wash better than any others I've found! And believe me we've tried a lot!! They are soft and thick cotton with plenty of room.
5. Top tip! If you buy a baby grow which is too long in the leg but a good fit everywhere else, put a pair of thin socks over the top of the baby grow and they will stay up and be comfortable for baba too!