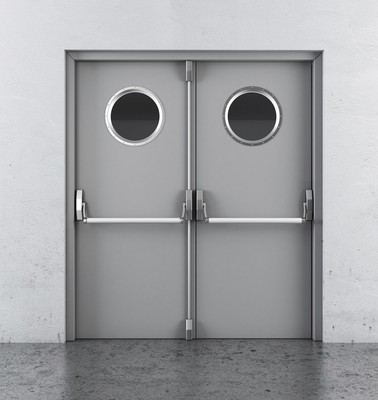 If you're in charge of health and safety at work, chances are you'll be responsible for fire procedures.

Fire doors are a legal requirement for any business, and in an emergency, they offer you a good chance of protection. Here's a guide to buying fire doors...
---
The difference between a
fire door
and any other is an intumescent strip around the doorframe. In extreme heat, this seal will expand, blocking the gap between the door and the frame. This forms a barrier against the fire and stops smoke getting through.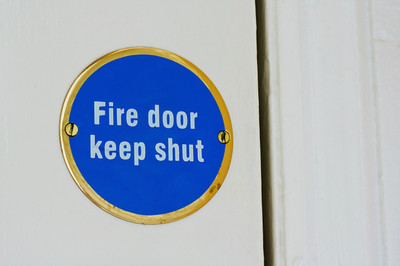 Fire doors come with different ratings, which tell you how long they can withstand flames. FD30 doors are fire resistant for 30 minutes, which is the minimum legal requirement. You can also buy FD60 doors, which will give you an hour's protection.
Every fire door is tested and given a certificate – look for those accredited by the BWF CERTFIRE scheme, which meet UK standards.
---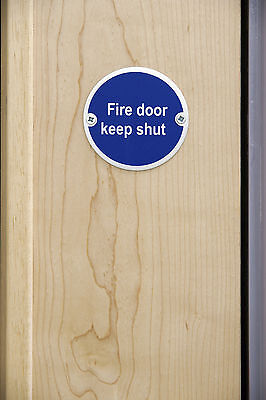 These days, fire doors don't need to look like fire doors. If you want your office or workplace to look more homely, you can choose one with an oak or pine veneer. These look like ordinary interior doors, but are durable and hardwearing, as well as being easy to clean. Not all kinds of wood make good fire doors – few door manufacturers recommend ash, for instance.
If you're looking to save money, ply veneer is an economical choice, and you can paint it any colour you like. And if budget is less of an issue, you can even buy personalised fire doors, which are printed with your choice of photograph. So you could go for a cityscape of your town, a huge company logo, or even a life-sized picture of the chairman…
Other alternatives include glazed doors, which have the advantage of bringing light into the room. This is particularly useful in a dark or windowless office. If you're concerned about privacy, you can always opt for frosted glass.
---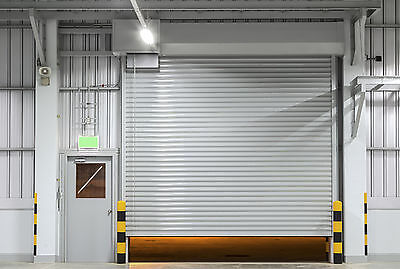 There are different types of fire door available, depending on your needs. So if you have a large opening, such as in a warehouse or garage, you may find that a roller screen or shutter is more appropriate than a door. Sliding doors are also available for internal use.
If your company stores explosive chemicals, such as hydrogen peroxide, then there are special solutions available.
---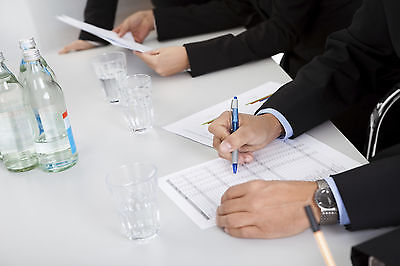 In offices and other businesses, the law requires somebody to take responsibility for fire-risk assessment. That person must also come up with a plan for what to do in the event of a fire. The rules differ for new and existing buildings, so you'll need to read up on these and make sure you're familiar with the laws that affect you.
Fire doors are a vital part of any fire-safety strategy, and it's important to make sure that yours are properly installed, as this will affect their performance. If an FD30 door isn't properly fitted, it might only actually provide 10 minutes of fire protection.
Once in place, your fire doors need to be properly maintained. Doors should be checked every 6 months – or more if the door's in constant use. Altering the door or its furniture in any way can affect its performance, so always use a professional. Remember, if you don't properly maintain your fire doors, you could be liable to prosecution.
---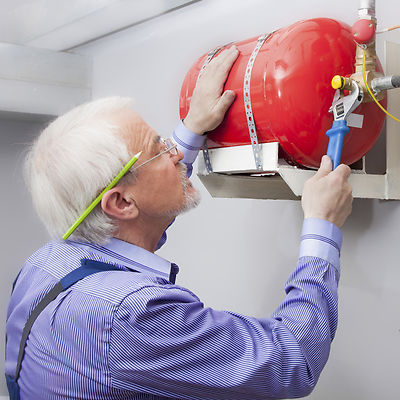 You may need some extras to go with your fire door, such as door furniture like handles and panic bolts, or even a lock. Again, get a professional to fit these as they may affect the door's performance. And never remove or tamper with them once the door is in place.
You can buy a sticker or sign to remind staff to keep the fire door closed, or a self-closer so that it doesn't matter if they forget. Remember – never hold fire doors open with door wedges or blocks.
Other crucial fire-safety equipment includes smoke alarms and fire extinguishers. Both are a must for any business premises, and are easy enough to get hold of. You should also think about emergency lighting and escape-route signs, as well as fire sprinklers.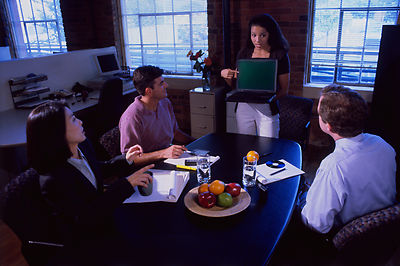 How you do this depends on the size of your office, and how many staff you have. In small offices and businesses, it should be enough to create a simple fire-action sign and post it in places where staff are likely to see it – on the back of bathroom doors, in the kitchen, etc.
Bigger office buildings will need a detailed evacuation plan that tells people where their nearest fire exits are. If appropriate, you should nominate staff members to act as fire wardens and train them to evacuate. Carry out occasional fire drills so that everybody knows the procedure.