Bzzagent
I'm a bzzagent and I have been asked to write an ebay guide on something I have knowledge on. As I recently got married and managed it on a small budget I feel I have an idea of the kinds of you can get for less from ebay. I hope you enjoy my guide and find it helpful.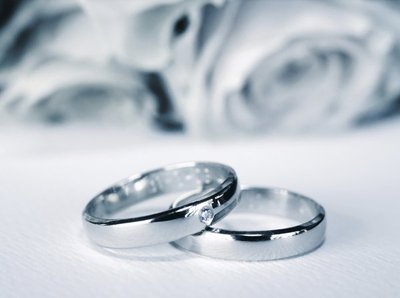 Where to start
Ebay is a great place to look when buying items for your Wedding.
The average British Wedding can cost about £18.000. So picking up a bargain can help keep these costs down.
This guide will show you the kinds of things you can get from Ebay and the best time to buy them.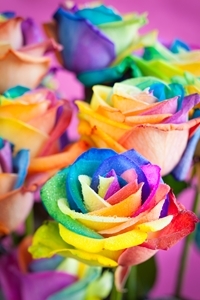 Flowers
Yes, believe it or not you can get your flowers from Ebay.
There are several reasons why artificial flowers can be a great choice for your big day.
- They can be a lot cheaper than real flowers.
- You get to keep your them as a keepsake of your Wedding.
- Your colour options are greater as artificial flowers come in many colours.
- You can order them several months in advance. Another thing to cross off the list.

One tip about buying flowers off ebay is to order them way in advance, I have heard too many stories of Brides buying their flowers and them not arriving in time. Once you have them it's one less thing to worry about in the run up.
Another idea is to make your own flowers. There are plenty of tips and tutorial videos on the internet and all your supplies can be bought on ebay for next to nothing. Plus you have the added satisfaction of knowing you have made the flowers that will be recieving so many compliments.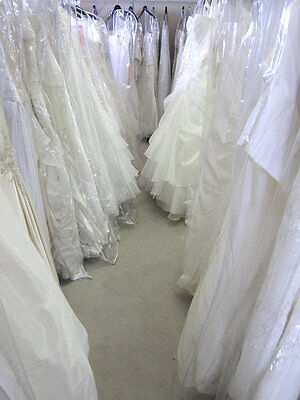 The Dress
You can grab a real bargain by buying your dress from ebay.
Many Brides after their big day want to sell their dress. This means you could have the dress of your dreams without paying a huge amount for it.
Some tips when buying a wedding dress online
- Check that your dress has been dry cleaned beforehand. Dry cleaning a Wedding dress can be hundreds of pounds and your bargain dress can become less of a bargain after all.
- Is it the genuine article. There are many people selling dresses on ebay that have the stock photo of the dress from the designers website but what you actually get is a poor copy that is no use to anyone. Check the store name in a internet search and do your research well.
- Try the dress on first. See of the seller will let you try the dress on. You may love the dress in a picture but it may not suit your body type, skin colouring or even the theme of your wedding.
It's always best to buy your wedding dress with plenty of time to spare. The last thing you want is having no dress on your big day.

Reception
You can find all kinds on ebay to help decorate your venue if you are doing it yourself.
Making your venue look amazing doesn't have to cost a lot.
Some ideas of things that you can buy are

- Table centrepieces. From birdcages to glass bowls you can find any number of things to put in the centre of your tables to make them look amazing.
- Chair covers. These can be used to make the chairs in your venue look smarter and match your colour theme.
- Table runners/cloths. These again can be bought at a lower cost and are simple things to really make your reception look amazing.
- Card boxes. These can be bought and assembled at a later date, most also come blank so they can be make to look exactly how you want. You don't have to settle for just card boxes, you can get wishing wells and other designs.
- Favours. All different kinds of wedding favours can be bought either ready made or in parts to make yourself. You can use organza bags, boxes, sweets with your wedding day on. The choices are endless.
-Sweet table. For this you can get all the components such as jars, tongs, labels and even the sweets themselves. Buying them in bulk helps to keep your costs down and keep the people with the sweet tooth happy.
All of these items can be bought way in advance and you can pick the odd thing up here and there when you have the money. They can be stored away until you need them and in some cases you can resell them after your wedding and get some of your money back.

-

Other bits
The possibilities of what you can get for your wedding is endless. Some examples are
- Cake knives
- Accessories
- Veils
- Garters
- Groom gifts
The only limitation is your imagination. Have fun with the planning and enjoy your big day.