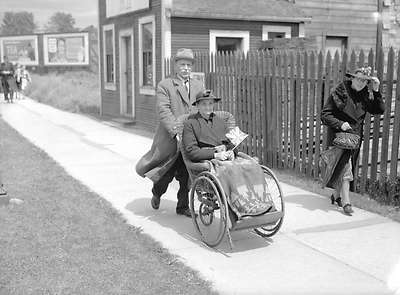 Wenman Healthcare:
Life is worth living so don't let mobility challenges keep you confined!

2015 marks thirty years that Wenman Healthcare has served the South Midlands area—and we consider it an honour to continue to help you find the independent living solutions you require whether through visiting us, via the website or on eBay. While changes in mobility may take some time to adjust to, they should not keep you from living the quality of life you deserve!

As a family owned business, we extend the time, attention—and genuine care we would expect to receive when shopping for independent living solutions for ourselves, or our family members. Whether your mobility concerns are gradual, or the result of an unplanned illness or injury, you can expect compassion and patience as you select the aids to best meet your needs.

We understand that the changes you are experiencing may be difficult to accept, and uncomfortable discussing—which is why we are committed to creating a friendly and comfortable environment to explore your options without pressure to purchase.

Not only do we have a wide-range of mobility aids, but we are committed to providing only the highest quality products. Our staff has in-depth knowledge of which solutions will provide you with the independence you deserve, or the aids that will make everyday tasks faster and easier to achieve. You may be surprised by what we have to offer!

While we provide access to the most advanced mobility aids in the industry, we also provide a wide range of independent living solutions designed to help you maintain your independence, dignity, and respect. This includes:

Mobility aids—wheelchairs, motor scooters, canes, walkers etc.
Incontinence supplies
Bathroom & shower aids
Grooming & dressing aids
Seating & cushions
Kitchen aids
General activity items—reading aids, telephone & mobile phone aids, easy grip handles, ergonomic aids etc.
And much more!

Don't let your declining mobility keep you down!



Add a caption
We're members, is your chosen mobility equipment retailer?