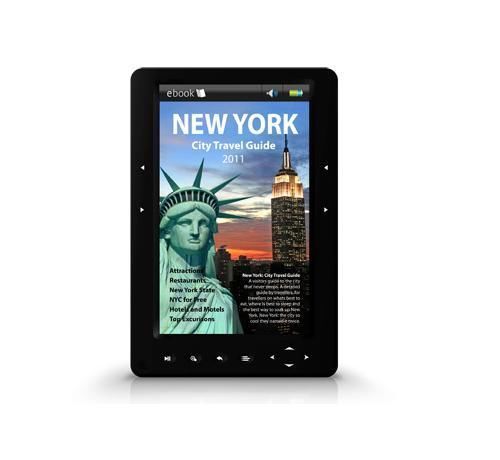 A long haul-flight is an exciting, and often time-consuming, adventure, and for the most part, a tablet or other device is necessary to help pass the time. Unfortunately, going on a long-haul flight with a device might mean purchasing extra accessories to protect an investment, as well as to make it easier to use for the duration of the flight. Most people should also think about comfort options including headphones, chargers, stands, and more.
Purchasing accessories is also an important part of making decisions. Options available online can cost a fraction of the price of in-store accessories, but they must be purchased carefully, especially if the flight is only a short time away. Buyers should set a budget, choose a style, choose basic things that they need, and then purchase accessories for their tablets, eBooks, or iPads for the flight.
Cases and Flight Cases
Cases and flight cases are popular accessories for any type of tablet being taken on a long-haul flight. This is because the case helps to protect the tablet or eBook reader during travel, especially when it is not being used. Cases range in style, price, and protection, and can vary from the very basic to the extravagant. Choosing one is purely up to the buyer, although it is very important to purchase a case intended for the exact model of iPad, tablet, or eBook. There are many different types of cases but most users can choose between them based on personal needs.
| | |
| --- | --- |
| Case | Description |
| Sleeve or Pouch | A basic two-part case that allows a tablet to be slid inside |
| Folding Folio Case | A case with a folding cover that can be used to protect the screen; usually found for eBook readers |
| | A case with a folding screen and a built in Bluetooth keyboard |
| Portfolio Bag | A larger case with room for papers, other electronics, and accessories |
| Protective Shell or Skin | Common type of case; snaps or attaches to the back of the device |
| Shoulder or Messenger Bag | A bag or pouch with a strap to go over the shoulder |
| | Originally designed by Apple, smart covers and screen covers feature magnetic or folding cases that can be doubled to use as stands and props |
| Tote | A soft shell case with a handle |
Usually, some types of cases are made for specific devices. For example, the Kindle Fire eBook usually has a folding folio case, while the iPad usually has a protective shell. Choosing between the different types of cases should depend on the amount of protection offered, and needed, for each device. Importantly, cases come in a lot of different materials and some are more protective than others. Probably the most protection offered is from heavy rubber cases. However, most people find these to be the least aesthetic cases, so they are not the very popular types of cases.
Headphones if Applicable
Headphones are a great idea for any long-haul flight, especially for anyone who has a device capable of playing music, videos, or dictating books. There are multiple types of headphones available and each has their own advantages. Importantly, the headphones provided by the airliner do not fit into a standard audio jack and cannot be used with a tablet or eBook reader. Headphones are excellent for travellers who plan to listen to their own audio during the flight. In-ear options include earbuds and earphones while standard headphones include over ear phones. Both options are excellent for long-haul flights although earbuds are more lightweight and do not get in the way when seated.
Portable Power
Portable power options are excellent for travellers who are planning to use their device for a long trip. Batteries that last for less time than the flight can be substituted with spare batteries, battery packs, or portable chargers. Buyers can choose between options based on budget, intended use of the power supplement, and their device.
Battery Packs and Chargers
Battery packs and chargers can include literal spare batteries for the device, which is rare, and plug-in battery packs that can be charged in advance and used to prolong the life of the existing battery. Because most tablets do not have removable battery packs, the second option is usually the better for travellers who simply wish to make their battery last longer. Prices do vary but so does quality so most buyers should shop around before settling on a battery pack.
Other Charging Options
Popular options include charging cases, which can often hold a full battery charge; charging USB plug-ins, which can extend the life of the battery by hours at a time; and battery packs, which can be used to charge any device with a USB plugin. The latter are very practical because they can also be used for smartphones and other devices.
Kneeboards and Mounts
Kneeboards and mounts are great for anyone on long flights simply because they allow the tablet, iPad, or eBook to be attached to the back of the seat, the table, or placed more comfortably in the lap. Kneeboards and mounts are useful for flights, any time in vehicles, and are often very useful for use all the time, which makes the kneeboard or mount a very practical purchase decision. Kneeboards hold the tablet at an angle so that the owner can view it easily without straining his or her wrists, and mounts can be purchased to attach to nearly anything.
Stylus or Pen
While not absolutely necessary for everyone, a stylus or pen can make navigating and using a tablet much easier. Styluses are great for typing, drawing, and working with apps, especially when all is not smooth flying. Styluses are also very affordable and useful in a lot if situations so buying one or more could be a practical decision.
Reading Light
Whether for an e-reader without a backlight or for any type of tablet without a backlight, a reading light can be a great alternative to turning on the overhead light. Reading lights are smaller, can be clipped onto the device, and are designed to only light up a small area. This means that anyone who stays awake while the rest of the cabin is sleeping does not have to worry about keeping their seat neighbours awake with lights.
Screen Protectors
Screen protectors protect tablets, eBooks, and iPads from scratches and damage to the screen, which can be especially important while travelling. Screen protectors are usually attached with non-stick methods, meaning that they can be easily removed at a later date. Importantly, the higher quality the screen protector, the better it sticks, and the less it takes away from the quality of screen resolution. Very low quality screen protectors might lower screen quality while high quality screen protectors might hardly show a difference.
Keyboard
Typing can be a lot of work on a standard touchscreen, which is why many people choose to purchase Bluetooth keyboard extensions for their trip. Popular options include keyboard cases or folios, as well as Bluetooth keyboards that come on their own separate lap board. Typically, these keyboards are much smaller than an average computer keyboard. Buyers should check to make sure that the keyboard is compatible with their device before purchasing.
Buying iPad, Tablet, and eBook Accessories on eBay
eBay is an excellent place to purchase accessories for iPad, tablets, and eBooks, and many options are priced affordably for most buyers. However, buyers should consider estimated delivery time before making a purchase, especially if they intend to leave very quickly. International items can take several weeks to ship, so buyers with an immediate departure date should look for a local eBay seller.
Searching for accessories on eBay is relatively easy. Buyers can type in the name of the accessory they are looking for along with the type of tablet they have. 'iPad 3 smart cover' is a good search option for anyone looking for that case. Usually, buyers can also choose between new and used models, although not every accessory is available used. Finally, items are also listed on eBay in refurbished condition, which in many cases it is as good as new. It is important to check the condition of any used item before buying to ensure the price is fair for the value of the accessory.
Conclusion
There are many accessories that can be purchased for travelling with an iPad, eBook, or tablet. Options range from protective screens and covers to convenience items such as Bluetooth keyboards, styluses, holders and mounts, and more. Buyers can choose options based on their needs, their budget, and when they need the item by. Importantly, many tablet accessories must be purchased for a specific tablet as tablet functions, sizes, and shape specifications can vary greatly.
Buyers can look for tablet accessories in electronics shops, as well as online stores including eBay. Considerations for purchasing online include that while cheaper than most in-store options, shipping time might take a great deal more. Buyers who need items quickly might be best off purchasing from local eBay sellers or shops, or visiting a physical store location. Last but not least, it is important to set a budget based on the practicality and long-term use of the accessory, as well as its style, function, and quality.