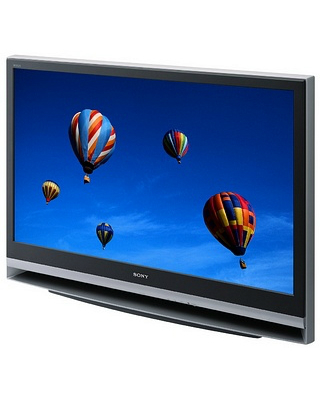 Televisions have become a fixture in most homes over the years. In fact, it is not uncommon for people to own multiple television units. There is nothing like coming home at the end of the day and relaxing in front of the television to watch a favourite show, but what happens if the television does not want to cooperate? Replacing a TV unit can be a big investment for many people. With so many advances in technology, everything around us seems to be changing constantly.
There are so many different types of televisions on the market; therefore, the choices between different models can be very confusing. Understanding what experience buyers wish to obtain from their TV starts with the screen size for easy viewing. The TV model and features are important as well. Knowing how much room is available and what the budget allowance is for a new unit all helps in determining the type of TV unit suit for a buyer's home.
TV Unit Overview
Like everything else that technology affects, TV unit types and models are constantly changing. There is no such thing as just a "TV" anymore. The only differentiating feature between models used to be one with a black and white picture or one that had a colour picture. Even for people who want to buy the newest television model with all of the most up-to-date features, the chances are high that if they decide to wait a few months, a newer model of some sort is sure to arrive on the market. This is why it is so important not to get caught up in having the best TV available and instead go with the TV that best meets the buyer's main needs.
Consider the Purpose of the TV Unit
Not everyone's needs are the same when it comes to purchasing a TV unit for their entertainment purposes. Some people are simply happy to have a TV that gives them a good quality picture and good sound, while others like to have TVs that give them more of a movie theatre effect with a very large screen that boasts a theatre-quality sound system. Assessing the needs of the individuals who use the TV and what types of TVs meet the requirements makes purchasing a new one easier and more enjoyable for all involved. Before buying a TV, take into consideration how it is to be used the most often and go with a TV to fit that need. If it is one that is primarily used for video games, it may not need to be as an elaborate of a model as ones many people use for primarily watching movies or sporting events.
TV Unit for Viewing Pleasure
The aspect ratio of a television screen is one of the first things that people look for when buying a TV although the majority of people do not realise that this is what it is called. The size of the room may also determine what size the unit should be in order to have maximum viewing pleasure.
Aspect Ratio
The term "aspect ratio" refers to the size of the television screen. The two most prevalent types of aspect ratios are 16.9 and 2.41. The 16.9 is the standard aspect ratios for televisions with the "16" representing the number of units of width for each 9 units of height, which is why most new models of TVs are rectangular. A vast majority of newer televisions are labelled as HDTV, which stands for "High Definition TV". All HDTVs have an aspect ratio of 16:9. The latter number, 2.4.1, is based on the same concept, only it applies to Cinemascope, which uses a screen and projector for viewing.
Size It Up
Sizing up the room where the television is to be used gives the buyer a better sense of the minimum and maximum requirements for television sizes that are appropriate to make TV viewing effective and comfortable for everyone. The chart below lists suggested television screen sizes and the minimum and maximum distance for optimal viewing.
| Television Screen Size | Minimum distance from screen | Maximum distance from screen |
| --- | --- | --- |
| 26 inch | 1.00 metre | 2.00 metres |
| 30 inch | 1.15 metres | 2.31 metres |
| 42 inch | 1.61 metres | 3.20 metres |
| 47 inch | 1.80 metres | 3.60 metres |
Of course, everyone has their own standards of comfort when viewing television. This chart does not take into account various visual needs of individuals or other factors that might affect the viewing population but considers television viewers as a whole. By using the information in the chart for how far someone needs to be to the TV or how close to view it comfortably makes purchasing the right television for a room much simpler.
New Television Unit Types
There are three popular types of televisions on the market. Each type of television offers different features that are specific to its type. Understanding the various types and being able to compare them to one another is helpful in making the proper television choice for a home.
Plasma TV Unit
Plasma screen TVs have really seen some major upgrades over recent years. One of the problems that people experience with plasma TVs is that images got burned into the screen and was easily visible no matter show was on. Upgraded features have made this problem become extremely rare. Plasma TVs are also known for having truer black contrasts than other types of televisions, and images can be seen very well from most areas of a room.
LCD TV Unit
Liquid-crystal display television units are much lighter than other models of televisions because they do not need an inner vacuum. They are also more energy efficient than other types of flat screen televisions and have fairly good visibility range from most angles. Some models have LED backlights, which create a better display than LCD models with standard backlighting technology. Although burn-in is not an issue as with the plasma flat screen unit, the picture is not as sharp as the plasma model either.
Projection TV Unit
Projection models of the flat screen variety are often coveted by those who want to see and hear everything in a big way. They are able to handle motion much more smoothly with a decreased pixilation ratio than other models. The overall quality of viewing angles is considered to be good, and blacks are truer than other flat screens with great shadow and angle visibility. One of the negative aspects about owning a projection model television is the "rainbow effect" that some people experience due to the colour wheel that is used to project these colours. Models that use coloured LED lighting eliminate this effect.
Budget for a TV Unit
At this point a person who is interested in buying a new television must be practical. Although many people would like to own the largest television with the best features available, it is not always practical for the home or ideal for the budget. If people want to stick to a budget and still have a great quality picture and sound package, a standard size television that appropriately fits the room is not a bad way to start thinking about the price for the new television. By minimising the frills in the beginning, it is much easier to stay within budget by taking note of what is necessary for the unit. After that has been decided, it is time to look at the budget again and see what is left over. It is okay to stay with a television that gives the viewers what they need.
Since there are so many additional frills added to televisions, cutting back in these area or even eliminating them altogether can save a lot of money and still give the buyer a great viewing experience. Frills such as oversized screens, 3D TV capabilities, and HDTV are not always necessary but can improve the experience and make everything seem larger than life. If there are additional funds left in the budget that can be spent, then decide what type of frills would be great additional ones to have and keep upgrading until you are happy with what you have chosen. If the budget is limited, try buying a cheap TV and then adding additional features, such as a home surround sound system.
How to Buy the Right TV Unit on eBay
Buying a television on the eBay home page is easy as well. All that is necessary is to enter the item that is being sought after in the search query box at the top of the page and hit enter. Depending upon how the search query is entered, there should be multiple results for desired items returned to you. Search queries can be performed at the top of every eBay page, and you can even narrow your search results by brand, price, seller, and other options if so desired.
Once you have selected an item that is of interest to you, click on the title of the item and additional information is be displayed under the full listing section. From this point on, read through the pertinent information that should include details about the item, the shipping options provided by the seller, and the preferred method of payment, among other things. If there is additional information that is needed beyond what the seller includes, you can contact the seller and ask any necessary questions.
Conclusion
When it comes time to replace a television unit, there are many things to consider. It is not only nice to have a TV that looks good, but it is also beneficial to find one that is of adequate size for a particular room to make viewing it more comfortable for everyone. In addition it is useful to know how to choose the right TV and which models of televisions offer the most features.
With ever increasing technology, it does not always make sense to buy the most elaborate one on the market, especially if there are a lot of extra features included with the unit that are not going to be used. Buying a new television unit that is right for a home often takes time to become familiar with the pros and cons of the various types available. Unlike many other items that people purchase, televisions usually stay in the home for several years or even a lifetime. Understanding room size gives the buyer an opportunity to get the right television unit the first time as well. If there is a budget requirement for a television purchase, all of these different factors are great to keep in mind before investing in a purchase that should last for years.