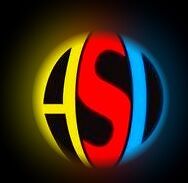 Considerations.
Buying your first bow can be a daunting experience. We have all been there at some point! As the premier supplier of archery equipment in Warwickshire, ASD have huge experience in this area and we'd like to share one or two tips to get you off the ground!
Draw weights. This is a fundamentally important part of archery. Before buying a bow you should ensure you know how much weight you are physically able to draw back. Go to a range; try before you buy!
Compound or Recurve? Both types of bow have their own unique merits and syling. First ask yourself what you want to do with the bow. Do some research. The choice will be obvious!
Safety First. Don't forsake safety equipment for yourself; wrist guards are essential items.
Get Trained. A registered GNAS instructor will be able to give you all of the safety advice, shooting tips and all round training you need to make you as proficient an archer as possible.
Lefty or Righty?! Do you shoot left or right handed? To avoid confusion, the hand you shoot with is the one you draw the string back and release the arrow with. For example, if you hold the bow in your left hand and draw it with your right, you are a right handed archer.
Adjustability = saving money. Simply put, buy a bow that will grow with your own ability. Don't buy a cheap bow that you surpass in 3 months. You will spend colossal amounts of money over a few years. Buy one bow with an adjustable draw weight; it will grow with you (and also enable others to shoot the bow).