Ten things to consider when buying your first digital camera
Buying yourself or a loved one's first digital interchangeable lens camera can be a daunting prospect. The amount of choice out there is confounding: Do you want APS-Cs or Micro Four-Thirds? Do you need 4K or high ISO? Should you opt for a DSLR or CSC? Follow our guide and make sure your first step is the right step towards your best photography…
DSLR or CSC?
Digital SLRs (Single Lens Reflex) contain a pentaprism and mirror, allowing you to look through the viewfinder and see exactly what the lens sees. They also often feature LiveView via an LCD monitor. CSC (Compact System Camera), or mirrorless models as they're otherwise known, have no mirror so rely on you using either an electronic viewfinder or an LCD screen to compose the image. Typically, DSLRs are bulkier but offer better autofocus performance, whereas CSCs are compact and have a more limited lens choice.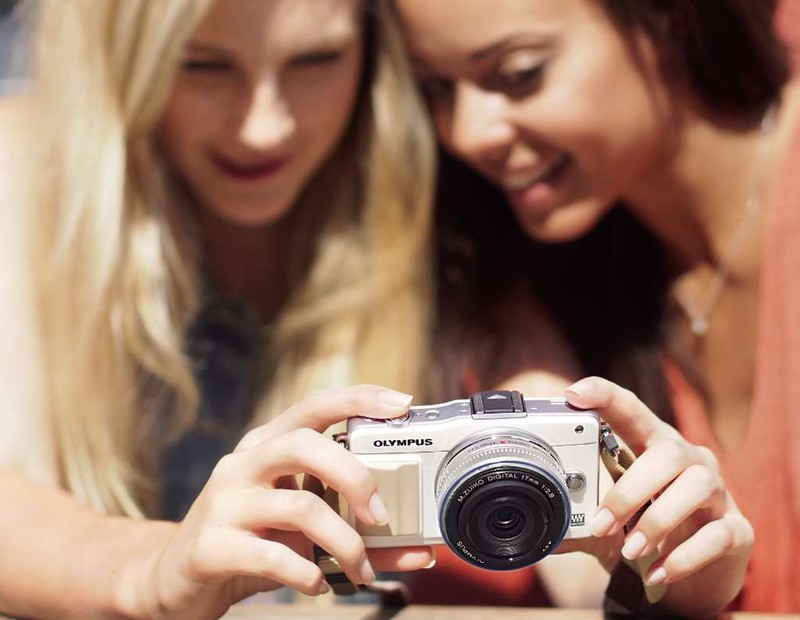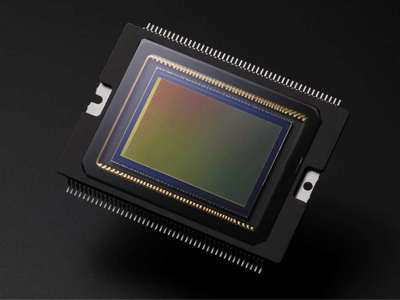 Sensor size
Sensor size affects image quality and lens performance. Most models will utilise one of three sensor sizes: Micro Four-Thirds (MFT), APS-C or full-frame. Generally; the larger the sensor, the higher the image quality. Sensor size also has a bearing on the lenses that you use. MFT sensors magnify the lens's focal length by 2x, while APS-C models magnify it by 1.5x (Nikon, Sony, Pentax) or 1.6x (Canon). In real world terms, this means that a 200mm lens on an APS-C camera becomes the equivalent of a 320mm lens, which is great for those who need the extra reach to shoot sports or wildlife. On the flip side, a 16mm lens on APS-C becomes a 26mm focal length – not so good for those who want to shoot wide-angle landscapes, for instance. APS-C models tend to be the most popular, offering both image quality and value for money.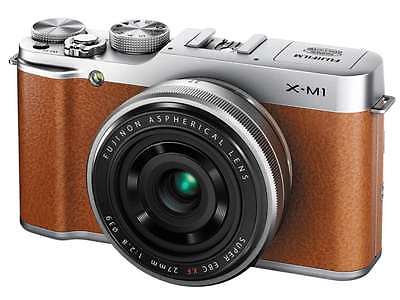 Megapixels aren't everything
Try not to be easily wowed by megapixels. Any modern DSLR or CSC will boast more than enough resolution to be able to print bigger than you're ever likely to need!
Try before you buy
No two cameras handle the same so it's a good idea to hold and try out a variety of models before settling on one. Are the buttons easy to reach and the menus easy to navigate? Visit a retailer or try out friends' cameras to check the size, weight and ergonomics. You can then visit eBay to grab second-hand or new for a bargain price.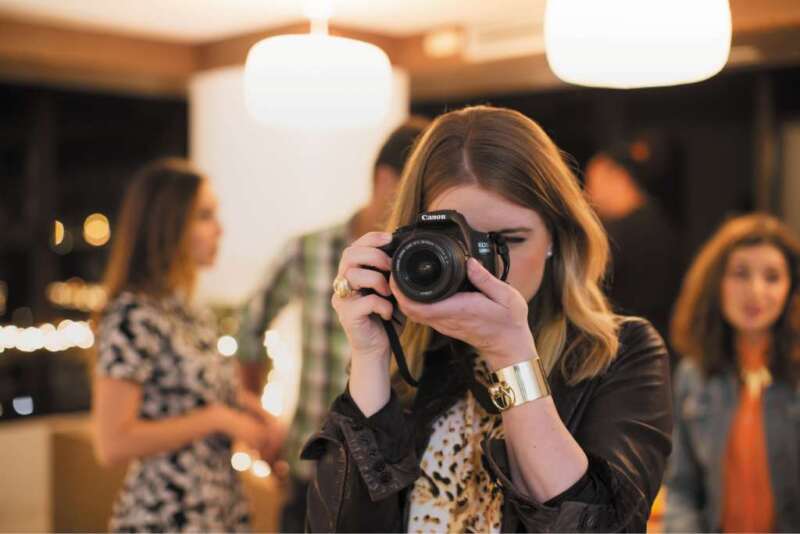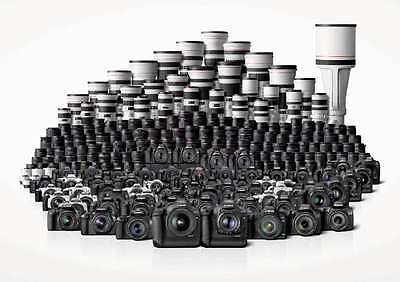 Think about the future
Once you've settled on a brand, you're likely to stick with it throughout your photography journey, as each manufacturer utilises different lens and accessory fitments. Therefore you should look at the options for upgrading in the future: lens choice, accessory availability, and body upgrade options are all considerations.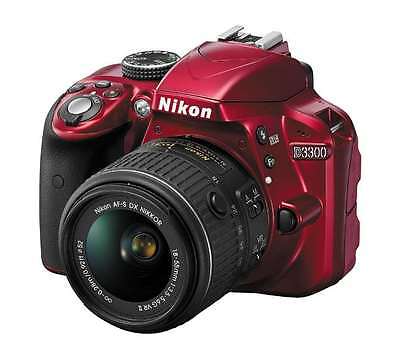 Do you need the latest model?
Entry-level models are updated on a regular basis – annually in some cases. When shopping for cameras it's worth checking out last year's model as, more often than not, there will only be minor differences and you'll be able to save a pretty penny.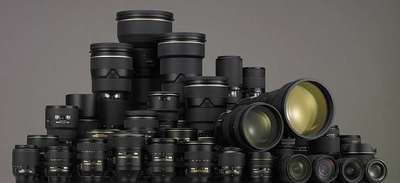 Invest in glass
It's easy to get tempted into the next camera body upgrade, but that money is better spent on lenses rather than features you might not use. The lenses that you use have a bigger bearing on image quality than the camera they are fitted to.
Video capabilities
How likely are you to want to shoot video? Most modern DSLRs and CSCs offer Full HD video recording, but if you're looking to progress in the video world then look for features such as external mic inputs, monitor and HDMI outputs, slow motion and even 4K capabilities.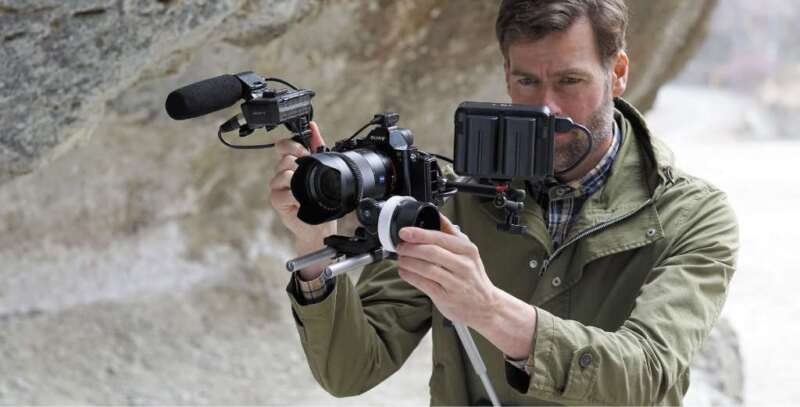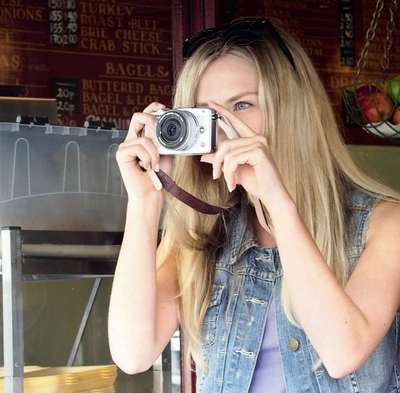 How will you use it?
Knowing the sort of photography that you'll be practising will make choosing a camera easier. If you're shooting sports or wildlife then look for high frames-per-second rate and good autofocus. If landscapes are your thing then models lacking an optical low-pass filter will offer greater detail.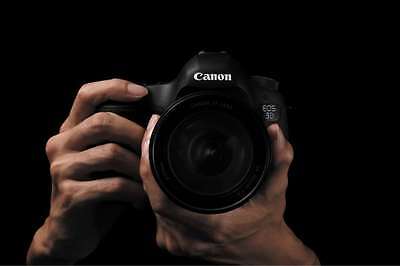 Low-light performance
ISO sensitivity and performance at high ISOs is vital if you want to keep on shooting when light levels drop. Some cameras offer the ability to shoot at ridiculously high ISOs, but it's image quality that counts. Better performance at ISO 800-3200 is more important than unusable images shot at ISO 52000!
Ten recommended entry-level cameras