Well where do we begin?
Born in Surrey in @1979 as Cardiac Arrest - releasing their first EP - A bus for a bus on a bus. Very DIY on Tortch records (TOR002)
How on Earth do you describe their style? Well a large dose of prog with a generous helping of punk, combined with equal parts of ska and folk. Shake it all up, add an amazing live performance and that's Cardiacs in a nutshell.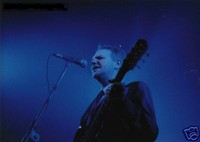 The bands early releases were recorded by: Tim Smith, Jim Smith, Sarah Smith, Dominic Luckman, Tim Quy and William D Drake.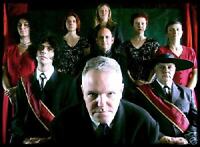 In keeping with their DIY style - our beloved Cardiacs have released almost all their pieces on their own label - Alphabet Business Concern.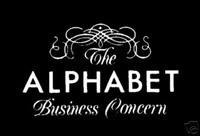 Early CD releases do not have the dotted line running along the spine! The later ones that were re-pressed by Plastichead Records do!!
So you want more do you???
Well... beginners would do well to purchase Sing to God Parts 1 and 2 as my friends that don't understand them say that is the least worst of all of them.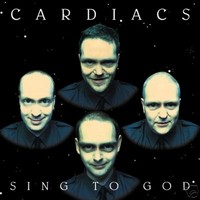 Treats to be looking for:
1st EP - Cardiac Arrest - A Bus for a bus on a Bus (TOR 002)
Cardiacs - The Seaside cassette - ALPH01 (fan club only cassette)
Cardiacs - Toy World (fan club only cassette)
Cardiacs- Seaside Treats EP
Cardiacs - Susannah's Still Alive White label Promo
Anything on video seems to do quite well!
A Little Man and a House and the Whole World Window on TORSO has a couple of nice extra bits. Well worth the extra pennys.
BIG BIG NEWS
A Little Man and a House and the Whole World Window has been reissued and is available from cardiacs.netWhat a shame if you have already paid out £30 or more for it.
They keep promising to release Maresnest and Seaside Treats on DVD but who knows...
New album due for 2008??????? Watch this space

As of 2015 Maresnest is on DVD!

Of course fellow pondies know that cardiacs dot net has re-released most of the back catalogue and MARESNEST ON DVD! Yes it's true!