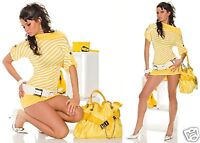 I ABSOLUTELY ADORE MY CHLOE PADDINGTON BAG
IT IS SPACIOUS ENOUGH FOR ALL MY BITS AND BOBS AND TRENDY AT THE SAME TIME . LOVE IT SO MUCH I HAVE ONE IN BLACK , BROWN AND ONE IN WHITE !
I GOT MY FIRST CHLOE PADDINGTON FROM MY HUSBAND AS A BIRTHDAY PRESENT ( YES HE GOT A GOOD TASTE :-) AND I LOVED IT FROM THE FIRST MOMENT ! I USE IT NEARLY EVERY DAY - TO WORK OR WHEN I GO OUT SHOPPING
LOVELY AND VERY PRACTICAL BAG - BUT HEY QUALITY DOESN`T COME CHEAP ! THEY RETAILS AT AROUND £600 + OR MORE BUT IT IS MONEY WELL SPEND TRUST ME - WOULD RECOMMENDED TO ANYONE !
THANK YOU
PLEASE VOTE "YES" IF YOU LOVE HANDBAGS AS MUCH AS I DO ! HAVE A LOOK AT MY OTHER GUIDES -HOPE YOU`LL FIND THEM USELFUL