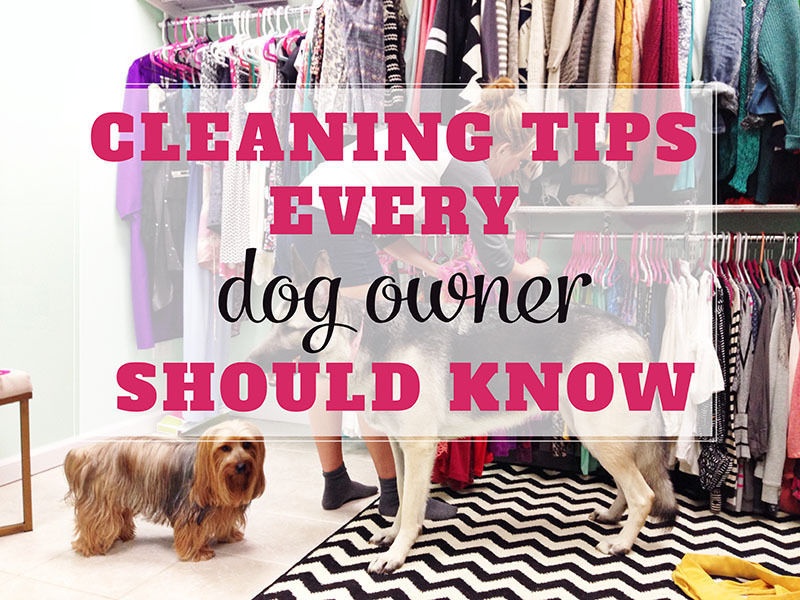 We love our four legged friends, but I don't love the mess that they make......namely, shedding. It's the bain of my existence.
We have 2 pups, one has fur that sheds while the other has hair that has to be groomed.. Chemically 'fur' and 'hair' are the same, but dogs' hair has a longer growing cycle, and this is the only essential difference between the two.
According to vetinfo . com, it's the phases of hair growth actually help determine whether a dog has hair or fur. The phase of growth of new hair is called 'anagen'. Then the hair stops growing (catagen phase) and becomes resistant for a certain period (telogen phase). The phase in which the hair starts to fall out is called 'exogen', and is usually longer during summer months. The difference between hair and fur is that fur has a shorter anagen phase.
Fur is typically shorter and more dense in texture, with a finer undercoat during the colder months for warmth. Because the shedding hair easily drops from the dog, it only appears that the shedding is more profuse than the finer hair coat.
Our German Shepherd sheds while our Yorkie does not, but I do have to have him groomed once a month to keep his hair clean and looking nice.
We've had dogs that shed most of my life, so I have learned a few
cleaning tips every dog owner should know
.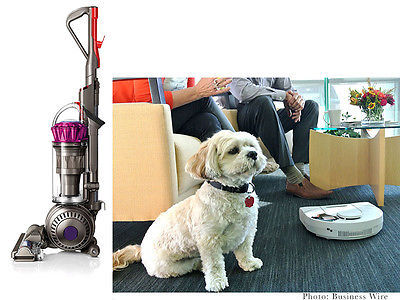 VACUUM CLEANER
If you have pets, especially ones that shed, dealing with the dog hair all over your house is going to be easier if you invest in a
good vacuum
.
Dyson vacuums are worth every penny, in my opinion and the
Dyson Animal
is designed for homes with pets.
Does the thought of vacuuming every day wear you out? You may want to consider a
robotic vacuum
into our home. They can be life changing by doing all the hard work for you.
Again, robotic vacuums, such at the Neato are a bit of an investment, but you simply program your vacuum, schedule clean up and you can walk into a freshly vacuumed home with out lifting a finger.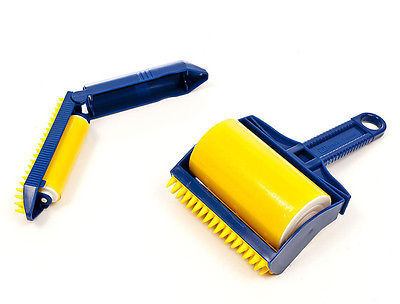 LINT ROLLER
f you share a home with a shedder, the
lint roller
is your best friend.
Not only for a quick once over of your clothes before you walk out the door. But, lint rollers are also great for picking up dog hair on small furnishings like pillows, ottoman, curtains or the car.
I've even used them when I just don't have time to pull out the vacuum and someone is stopping by.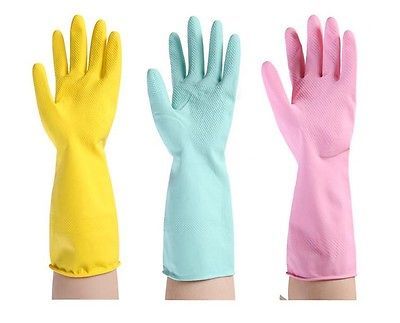 RUBBER GLOVES
You know those yellow
rubber gloves
you have under the sink and never use? They are great for picking up dog hair!
There's no trick or gimmick, just slip the gloves on and give your sofa, chair or small rug a good rub down the fur magically lifts up and sticks to the gloves.
Now I bet you are wondering what to do with a gloved hand, or two, full of dog hair? Simply dip your hands in water and the hair come off the gloves and float on top of the water where you can gather it up and toss it in the trash. Works like a charm.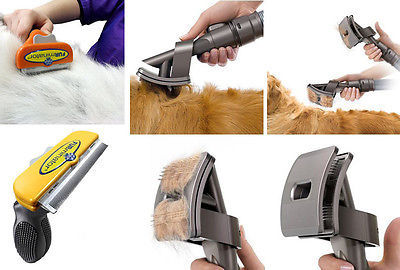 SHEDDING TOOLS
Of an ounce of prevention is worth a pound of cure--right?

De-shedding tools, like the Furminator and Dyson Groom will help remove lose fur from your dog, which will reduce the amount of dog hair that ends up in your house!

The design of the Furminator edge allows the tool to push through the topcoat to easily and gently remove the undercoat and loose hair without cutting or damaging the dog's delicate skin. You will be blown away at how much lose fur you get the first time you use it.

With the Dyson Groom lose dog hair goes right into your vacuum. By attaching the unique grooming attachment to your vacuum, The Dyson groom tool removes hair directly from your dog while you're brushing – before it's shed around the home. Collected hair is then sucked straight into the vacuum.
CHECK OUT MORE
Want more helpful tips, recipes and other great ideas from TidyMom! Visit for my site and social media @TidyMom on pinterest, facebook, instagram and twitter.
Click the images below to visit more of
CHERYL'S HELPFUL GUIDES