One of the most popular games to come onto the gaming market is the Call of Duty series. Available for Xbox, PlayStation, and PC, Call of Duty Black OPs hit the market in 2010 and, due to its huge popularity, was followed by its sequel, Black OPs II in 2012. When comparing both games, consider the different modes, maps, and features.
Comparing COD Black OPs and Black Ops II Modes
Black OPs modes include Barebones, Core, Hardcore, and Prestige. Some of the best game modes of Black OPs are the Wager Match mode and One in the Chamber. Wager Match allows players to bet match points on battle outcomes, while One in the Chamber is a one-gun, one-shot mode that takes skill, determination, and accuracy. Probably the greatest mode addition to Black OPs II is the Multi-Team mode, allowing up to six teams playing at once in the same map. Domination, Team Deathmatch, and Search and Destroy are some of the modes that return to Black OPs II.
Comparing COD Black OPs and Black Ops II Maps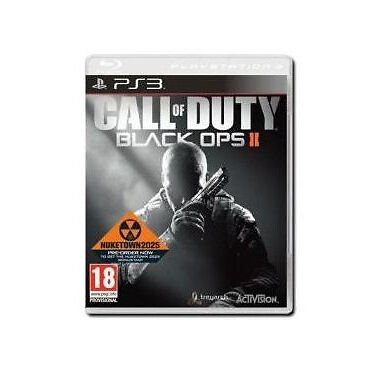 When comparing both games, there are some significant differences with the map options of each. From an old Soviet military base to the jungles of Vietnam, many consider the maps on Black OPs to be larger and offer more variety than Black OPs II. In total, Black OPs offers 14 maps. Some are great for long range fighting, like Villa or the snowy landscape of Array, others are focussed on tactical shot play in maps like Grid and Launch, and intense combat in WMD, Havana, and Nuketown. Call of Duty II features some extremes of gameplay, like the wide open spaces and long-range play of Turbine, through to the intense, tight fighting that comes with Yemen. Black OPs' Nuketown makes a return with a few small changes. The map, Hijacked, offers some interesting close gameplay on a luxury super yacht, while one of the most memorable map of Call of Duty II may be the ruins of downtown Los Angeles.
Comparing COD Black OPs and Black OPs II Features
A few improvements are evident in Black OPs II when looking at some of the player features. The killstreaks list is larger, with some of the favourites from COD Black OPs as well as some added killstreaks, with an increase in aerial options. Some perks have undergone some small adjustments, while others have been renamed. Zombies have undergone a significant change from Black OPs I to Black OPs II. Beating Black OPs II zombies requires teamwork to succeed.