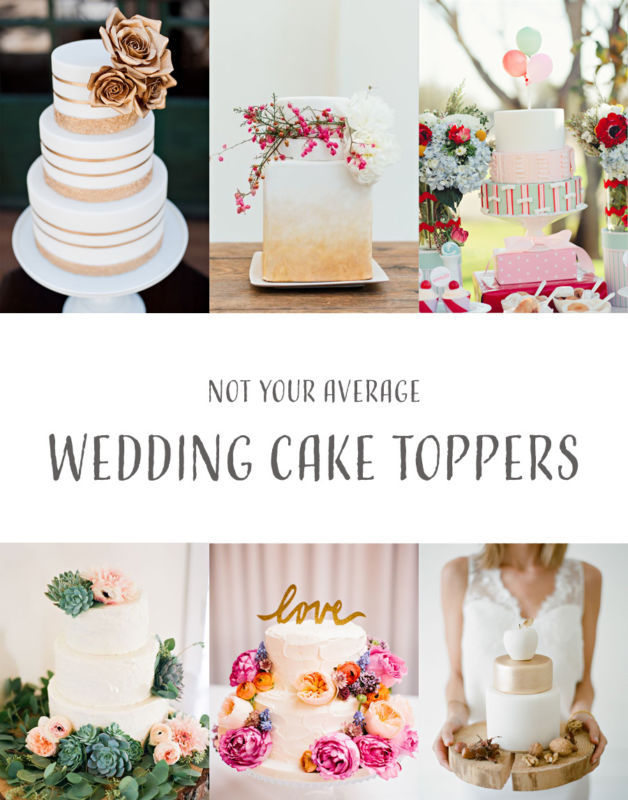 A cake topper is to a wedding cake what salt is to a margarita. It's the perfect pairing that even the most modern and trend-setting engaged couples still can't go without. From the heirloom porcelain bride and groom figurines to the creative, avant-garde little works of art, we will be sharing our favourite ways to add a modern twist on the classic wedding staple: the cake topper.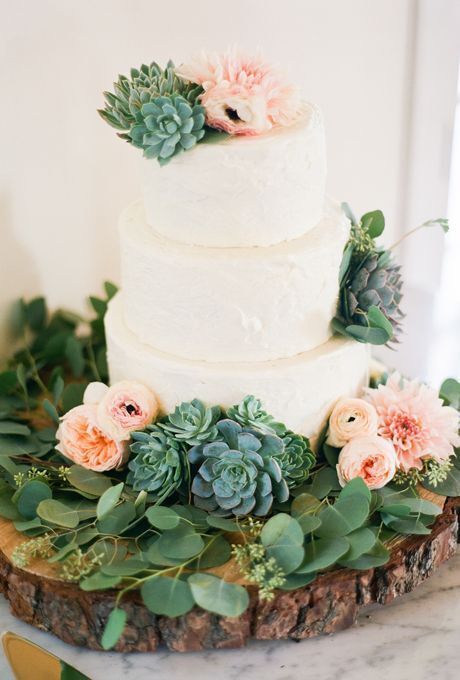 Fresh flower cake toppers are perfect for spring and garden weddings, where flowers take the spotlight for an abundance of color and luscious blooms. The season isn't hot quite yet, so the flowers won't wilt before the cake cutting!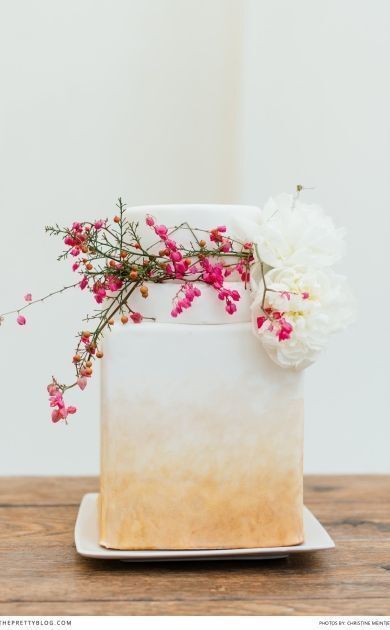 Berry twigs or miniature flowers: these dainty twigs decorate the cake like a halo! It gives an airy and romantic look to any simple all white wedding cake. Could also be made using small dried flowers.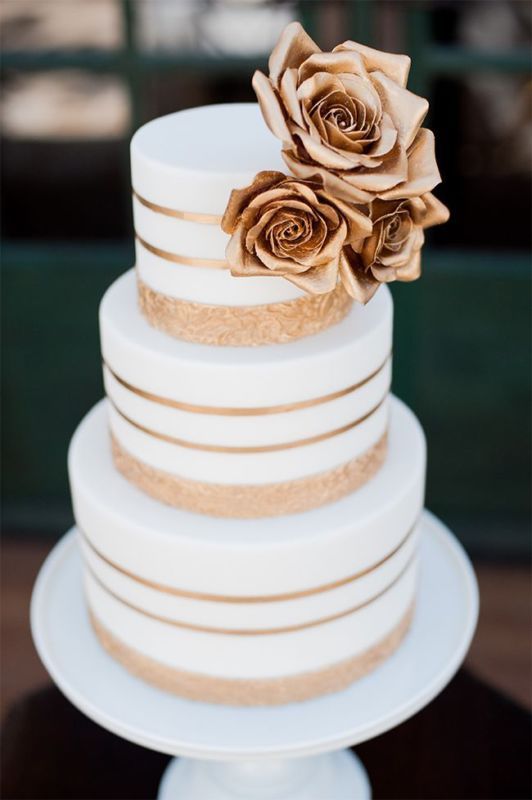 Paper flowers: this cake topper idea works in any season, and it transports much more easily than the fresh kind. You can also use different colors and texture to match your wedding style and setting.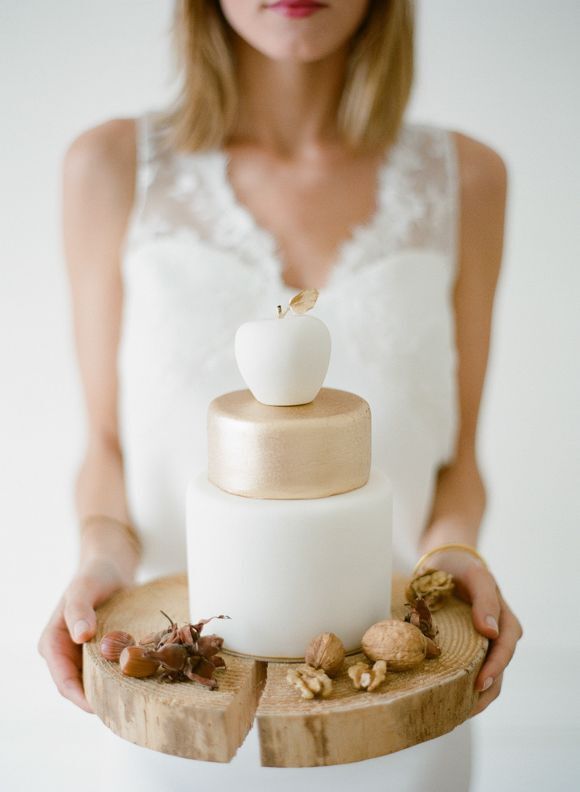 Fruits: they can be used au naturel or spray paint for decorative purposes (also see edible gold paint ideas in this guide).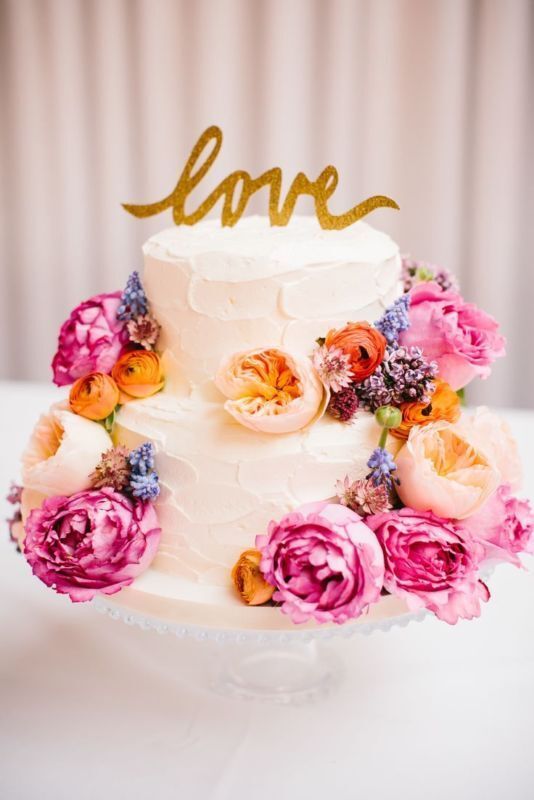 Hand-lettered signs or initials: laser cut hand-lettered
lasercut
cake toppers are available in a wide range of materials, from glitter paper to wood. Perfect for whimsical weddings.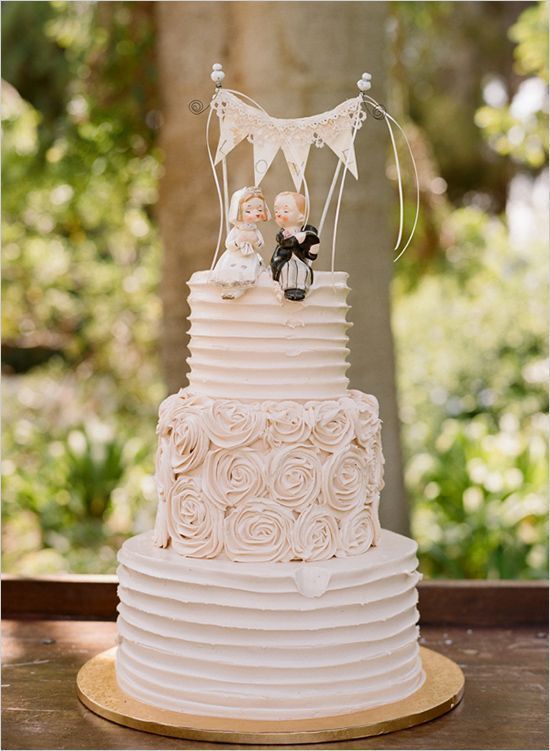 Vintage figurines: this is an all time classic. Vintage cake toppers have distinct styles defined by each decade. Generally speaking, the cuter, the more doll-like they look, the older they might be. A must have item for any vintage inspired wedding. Here you will find vintage cake toppers from the
20s
and
30s
, or the classic
50s cake toppers
or newer,
retro toppers here
.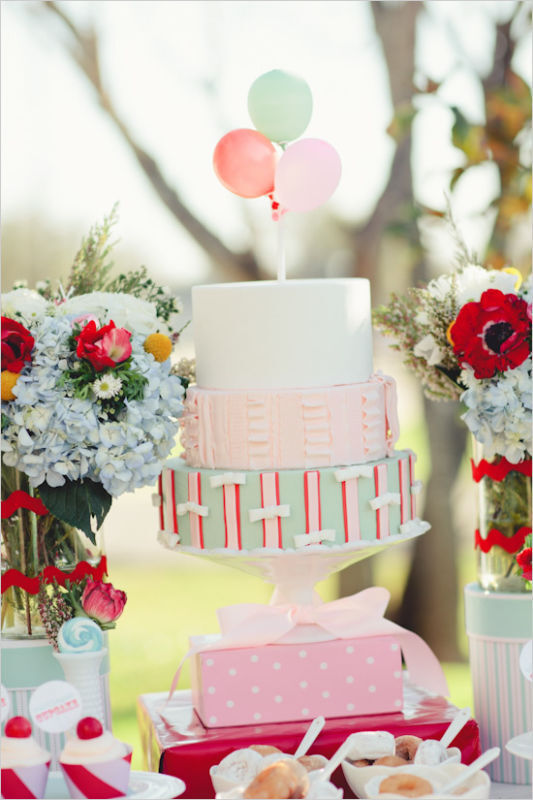 Balloons: this cake topper idea is super sweet for weddings, but also super cute for any other party. You just need
small balloons
here and wooden skewers.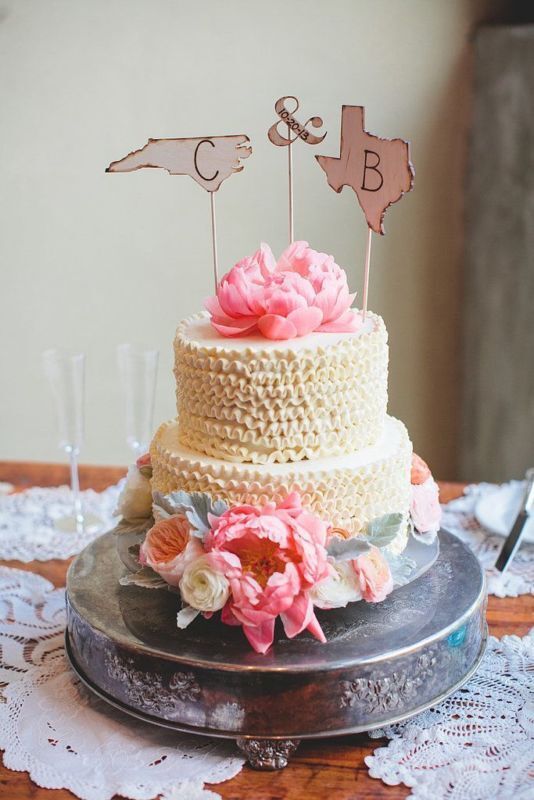 These cake topper ideas barely scratch the surface of how many different ways you can add your own style to your wedding cake, but we hope it helped start getting your ideas flowing!