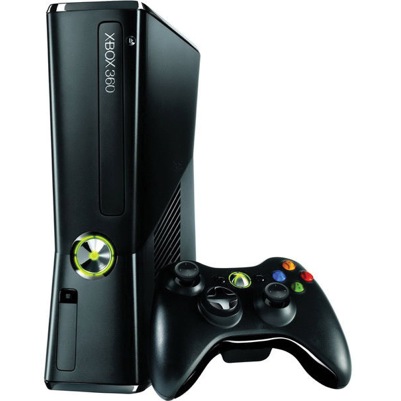 Video games have now been around so long that some of the titles may qualify for the "classic" genre. Today, action and adventure gamers are going for titles such as the Mass Effect trilogy and the ever-expanding Call of Duty franchise. While those games dominate PlayStation and Xbox gaming consoles, favourites such as Angry Birds and SimCity are dominating computer gaming consoles, with many people using their smartphones and tablets to access games through apps and the Internet.
The truth is, with so many newer games becoming more and more elaborate to play, it is nice to sit back once in a while and help Mario save the Princess. The question is, can you play any of your older games on your new console? Luckily, the answer is not only yes, but you even have a few choices, depending on the console and the game's era, as to how and where you can play. With just a little research, luck, and patience, you can find your favourite game available in formats that allow play across multiple devices. What's more, you can even purchase some of these games online at eBay, if you know how to utilise the website's numerous search functionalities.
Classic and Older Games
In one form or another, gaming consoles have been around since the early 1970s in Europe and the United States. Beginning with The Odyssey console and Atari's Pong, a phenomenon was born that today touches just about every modern home in some form or another. Some long-time gamers love nothing more than to while away a few hours playing some of the classics from their youth. Games such as Pong, Donkey Kong, Centipede, Pac-Man, and Duck Hunt are just a few of the hundreds of classic favourites that stir the nostalgic urge to then go on to crush someone in Tecmo Bowl.
It may sound a bit redundant to say "classic and older" video games, but there is a difference, now that video gaming has aged a bit. The first publicly available mass produced video game console was released in 1972, when Magnavox released the Odyssey gaming system. A popular feature in this system was the electric ping-pong game. Popular with only a small segment of the population, home video gaming really took off in 1975, with Atari's home version of the arcade video game named Pong.
Magnavox later filed a suit for copyright infringement against Atari; the case was settled privately out of court making Atari a licensee of the game concept from Magnavox. Pong was just one of the games available on the Atari console which also included, in sequel consoles, a handball-type game for one or two players, the still-popular Breakout, and a version of basketball for one or two players.
Nintendo
The Nintendo Entertainment System (NES) console became popular in the United States and Europe after several years of beta testing in Japan markets and after judging the popularity of video games through the company's arcade game hit Donkey Kong. Donkey Kong was licensed for release with several U.S. Arcade gaming companies, including Atari, Intellivision, and ColecoVision. Releasing the NES console in the U.S. in 1985, with games such as Donkey Kong, Duck Hunt, and Super Mario Brothers, Nintendo put its stamp on the new industry, which holds significant market appeal even today with the popularity of the Wii console.
Next for Nintendo was the Game Boy handheld gaming console. This first-of-its-kind system gave gamers who were previously tied to a television set and electricity the ability to take their games anywhere. While the graphics and selection of games is somewhat laughable to today's gamers, when the system was released across Europe in 1990, gaming was forever changed.
Xbox
Personal computer titan Microsoft entered the 21st-century video game console market with the release of Xbox just in time for the 2001 Holiday Season. After just a few short years of growing popularity, Microsoft released the Xbox 360 console and then followed that with upgrades including the Kinect interactive gaming system. While older Xbox games are not compatible with Kinect controllers, the Xbox 360 does play older Xbox games, so if you run across any, scoop them up and enjoy.

The newest version of the Xbox console is the Xbox One, which is now considered one of the top of the line consoles in the gaming world.
PlayStation
Sony released the PlayStation gaming console in 1994 and added versions two and three in 2000 and 2006 respectively. PlayStation is a sort of hit-or-miss situation when it comes to backwards-compatibility with older games. In general, a PlayStation 2 can play all PlayStation games. For the most part, earlier PlayStation 3s with 20, 60, and 80 GB drives can play PlayStation and PlayStation 2 games. Second generation PlayStation 3s with 40, 80, and 160 GB drive do not play all older PlayStation or PlayStation 2 games.
Top Three Gaming Consoles Compared
The top three gaming consoles each has its strengths and weaknesses. Knowing a bit about each console can help consumers decide what one suits their gaming needs.
Game Console

Xbox 360 S

PlayStation 3

Wii

Manufacturer

Microsoft

Sony

Nintendo

Exclusive Games

Halo, Kinect, Dance Central

God of War, Infamous,

Little Big Planet, Playstation Move

Mario Series, Zelda Series, Donkey Kong,

Wii Fitness

Processor

Power PC Xenon Tri-core 3.2GHz

Cell Broadband Engine

IBM Power PC Broadway

Graphics Card

500 MHz ATI Xenos

500 MHz NVIDIA/SECI RSX

ATI Hollywood

Audio

Analog Stereo Dolby Digital 5.1

HDMI Audio Dolby Digital 5.1

Stereo Dolby Pro Logic II capable

External Media Supported

DVD, CD

Blue Ray, DVD, CD

12-cm Wii Optical Disc, 8-cm Nintendo GameCude Game Disc
The choice of gaming console is different for each gamer. Some prefer only one because of the list of exclusive games that only one console can play, while others choose to have more than one so that they can get access to multiple formats.
Online Access to Older Games
Online connection to classic titles through newer gaming consoles is a snap as long as the user has a good Internet connection; one can find many classic hits such as Ms. Pac-Man, Galaga, and Tron. Some older games from discontinued systems can be accessed through online gaming portals. For instance, Atari classics are available on Xbox, while classic Nintendo titles are available for download on Wii consoles. The only difference that long-time gamers point out is that the controllers are a little different, but still a fun trip down memory lane.
Apps for PC, Tablets, and Smartphones
Along with the ability to take email, word processing, and other goodies to a portable format, portability naturally led gamers to want to use their laptops, tablets, and smartphones as gaming consoles. For these devices, the only way to play classic and older games is to have a connection to the web; one should either buy the game as a downloadable app or play through an online portal with access to classic games. This could, however, rack up significant data use charges on the phone, depending on the particular plan. Therefore so, it is best to purchase an app that does not require one to be online to play. Be aware that the game app market is wide open and poorly regulated, so watch out for look-alike games. Some of them may be fine, but they do not take the place of the original.
Buy a Vintage Console
One could always fill a need for classic and older games by buying a vintage console. There are plenty of vintage consoles available through collectors and even individuals who may just happen to find one in the attic. There are even sellers who specialise in refurbishing and selling older consoles. The prices vary widely, depending on the type of console and the amount of labour put into the refurbishing.
Buying Older Video Games on eBay
If you do have a newer console and would like to play your favourite older games, you can find a number of games on eBay. To find older games on this website, do a keyword search for what you want. You may enter the search term for the item you want, such as "Xbox, Star Wars, Knights of the Old Republic II". When the results page opens, you can narrow your search by selecting the filter options that eBay provides. Be sure to review the seller's reputation by clicking on the seller name and reading feedback from previous customers.
Should the notion strike you to look for a vintage gaming console, a keyword search is again a great way to find what you want, be it Nintendo 64 or a PlayStation 1. Be sure to read all available information on the device, its history, and current condition, including the type and number of controllers and connecting cables.
Be sure to look around for add-ons and accessories that aid in playing older games on new gaming consoles. From headsets to controllers, one is likely to find these items on eBay, with a little patience and thoughtful keyword searches.
Conclusion
Gaming consoles are constantly being upgraded and improved, and many of the gamers want the newer systems available in the market. However, for many people, the thought of moving up brings up the fear of losing the ability to play their favourite games. Luckily, these gamers can benefit from a practice called backwards-compatibility, whereby newer consoles can play older games as long as they are designed for earlier versions of the consoles. Therefore, Xbox 360 can play Xbox games, PS3 can play PS and PS2 games, and so on.
Many classics can be accessed online either through the gaming console through an online portal or with a PC, tablet, or smartphone online connection. Classics and older games are a fun and challenging way to while away a few hours; it is surprising how much one can remember from old victories. However one may choose to access older games, it is very likely that one can find some of the hard-to-find titles on a website like eBay. Thanks to the many functionalities on eBay, it is possible to locate even the vintage consoles and accessories that can make gaming more exciting.