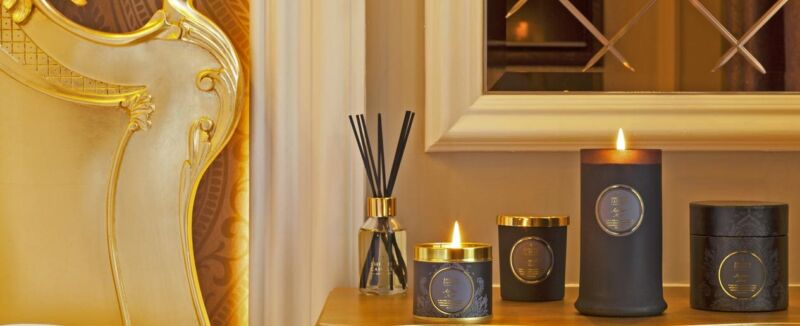 Read our selection of tips to help you enjoy our candles safely.
Never leave children or animals alone in a room with candles that are lit or still hot.

Never leave burning candles unattended.

Preferably extinguish candles with a snuffer.

Never blow a candle out with a hard 'puff' as this is likely to blow hot wax over the surface beneath. Always blow gently.

Always read and follow the instructions and remove all packaging before lighting.

Keep candles that are lit well apart - we suggest 10cms - and make sure that they are supported and remain upright.

Keep candles away from sunlight or other sources of heat.

Keep candles away from draughts when they are lit - if unavoidable regularly turn the candle to avoid an irregular burn.

Trim the wicks to about 1cm before re-lighting, this should avoid smoking and irregular burning.

Try to burn candles for approx 3 hours or until surface is liquefied. This will avoid tunnelling and ensure an even burn.

Always place candles on something that is suitable to protect surfaces while supporting the candles securely upright.

Votive candles and tealights are designed in a special way. When lit the whole surface of the candle will turn liquid and after some time the whole candle can become liquid. These candles should always be placed in a stable container of the right size that will prevent liquid wax from being spilt.

Do not try to move lit candles - they will be hot and may burn you.

Do not allow a naked flame to come into contact with the surface of a container.

Never attempt to extinguish a candle with water.