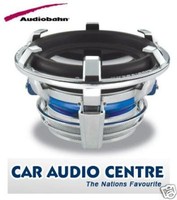 This is an introduction to CD Car Stereos before you decide to install or purchase anything yourself. Car Audio Centre is UK's Number 1 car audio retailer, with stores nationwide and stocking over 3000 product lines so you can be sure you are in safe hands.
With car mp3 players and many other car audio formats now available, you need to pay more attention when purchasing a CD player. When shopping for a CD player there are some basics to look for. The most important is the company's reputation for building quality product. Purchasing a CD player at a flea market is usually not a wise decision. Security is also an important factor that should be considered. Most decent CD players will have a detachable faceplate. I would not recommend purchasing one that did not as these are usually the lowest models offered by a company.
The last major item to consider is whether the unit will fit in your dash. In addition to depth considerations, the face style is also important. Models with flat faces look more modern but aren't much good to you if you have a car with a shaft style opening that you don't want to cut. You will also want to make sure that the depth of the unit will allow installation in your dash. Look for a control layout that you are comfortable with. Usually a simple layout is better for finding buttons quickly. Also, a crowded and busy display looks great in the showroom but can be confusing as well as dangerous when driving down the road at highway speeds. Beyond these basics you need only worry about which features you wish to have. The more you want, the more you will likely have to pay. Some of the more common features available in most major brands are:
Audible Search: With this feature you will be able to hear the music that you are searching through which can be a very desirable feature.
Auxillary Input : In addition to iPod controls you may also find units that have an auxillary input. Generally these are 3.5mm jacks on the front of the unit that you can use to connect virtually any audio device with a headphone output.
Changer Controls: This is the ability of a receiver to control an external CD, MiniDisc or MP3 player through its front panel controls. With this option a digital source may be used in conjunction with an in dash cassette or CD receiver.
Dual Illumination: This is a receiver's ability to change the color of its display between two or more colors, usually amber and green. This is a nice feature to have if you go through a lot of vehicles and are never sure of your next vehicles dash color. Some units have a much wider color selection in addition to these two basic colors.
Frequency Response: This is the portion of the audio spectrum a piece of equipment can produce. The average human can hear sounds in the range of 20Hz-20kHz. Most good CD players can produce this entire range.
Line Output Voltage: This is the output voltage that a deck can deliver, in volts, through its pre-amp line outputs. The higher than number the less chance that noise will be delivered to the next piece of equipment in the chain. Most lower to mid priced decks have an output of 500 mV (0.5 volts) while some higher end units have 4 volts or more.
This is part 1, please read part 2 for the rest, thank you.